Back to Blog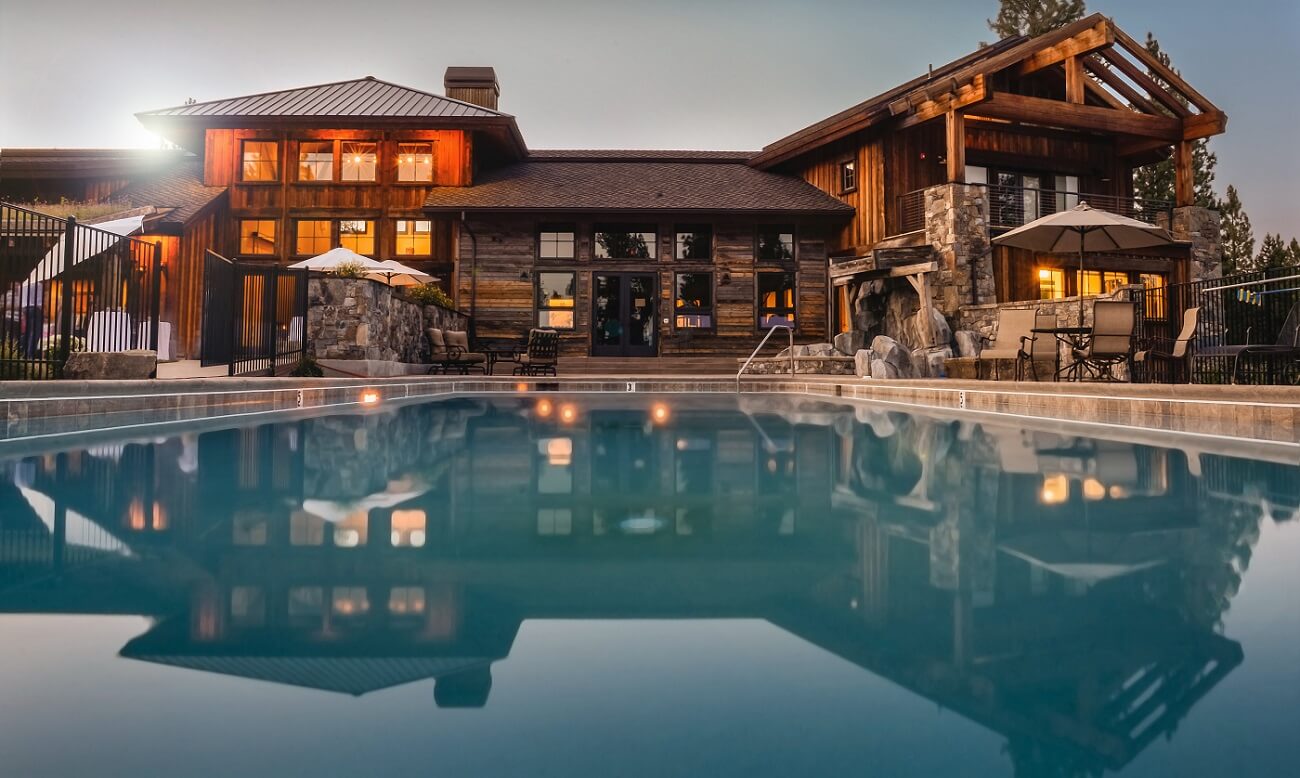 How to Increase Home Value with Custom Pools
We've all heard this before: "A pool doesn't add value to your home and limits your market". Though this may have rung true back in the day due to lower-quality pools being built, it could not be further from the truth in today's market, especially when it comes to luxury, custom-built pools.
When designed with your home and backyard space in mind, custom inground pools will add value to your home along with value to your lifestyle with the many benefits of owning a pool.
So, does an inground pool add value to your home? When done properly, yes. Here's how.
Understanding Pool Value
Backyard inground pool designs should complement your house and backyard space. So it's important to consider which type of pool is best for your backyard.
Quality materials such as vinyl on steel, gunite, and fiberglass are appealing to potential home buyers. These materials are used to create excellent pools and are attractive, durable, and longer-lasting.
Low-maintenance pools are more valuable in more ways than just costs—they save pool owners time and headaches.
Considering the Neighbourhood
If you live in a neighbourhood with plenty of attractive inground pools, your house could be difficult to sell without a luxury pool in your backyard.
Also, when appraising the value of your house, your home's value can be compared to the value of the other homes with pools nearby. Having comparable homes allows appraisers to determine the full value of your home and pool instead of providing only a standard percentage of the pool's cost.
Opt for Inground Pools and Spa Features to Boost Home Value
To increase the resale value of your home, choose an inground pool with custom features to suit the size and shape of your backyard.
Custom pool features should be visible to make your pool stand out to potential homebuyers. These features include:
Unique shapes;
Water features—e.g., waterfalls;
Safety fences; and,
Custom spas.
Custom Pools Compliment Your Home and Landscape (And Are in Demand)
New, custom-built pools are in demand. Homebuyers will typically avoid homes with outdated pools and pools in poor condition since these pools will need extra work and money.
Potential homebuyers want beautifully designed backyards with pools that are in top condition and are ready to use, with no need for repairs and upgrades.
Many homebuyers will also want plenty of green space in their backyards. So consider the landscape and your home's style in your custom pool designs. These designs should include landscaping, decks, and patios to turn your backyard into a luxury oasis.
Maintain Your Investment
A pool is an investment in your home, so you should maintain your pool to retain its value. Otherwise, a pool that's in poor shape will decrease the value of your home.
So keep up with regular pool maintenance so your pool will look sparkling clean and new for longer. To keep your pool in top shape, consider hiring a professional pool specialist to clean and care for your pool.
Consider Your Landscaping – Don't Go Overboard With the Landscape, But Don't Skimp Out on It Either
Your pool landscaping can also add value to your home—up to 28% to the overall value of your home—especially if the landscape is thoughtfully designed, low-maintenance, and well-maintained.
While you shouldn't go overboard with the landscape, you should also avoid under-doing your landscape. Aim for a simple, timeless, classic landscape design that will appeal to most people and that won't become outdated.
While an extensive flower bed is gorgeous to look at, it may be intimidating for buyers who don't have a green thumb. So keep the garden beds simple and small enough for even the most amateur gardeners to handle without taking away from the aesthetic value of the landscape.
Evergreens, shrubs, and ground covers create low-maintenance gardens that won't require a lot of weeding.
Also, consider outdoor lighting throughout your landscape to make the most of your space even when the sun goes down. And opt for durable, low-maintenance hardscaping, such as interlock stone patios, walkways, and pool decking.
For added privacy, shading, and security consider hedges and fences in your landscape. You will want a fence with a gate that locks to keep unsupervised children out of your pool.
What's the Typical Resale Value?
Does an inground pool add value to a home? An inground pool will make an attractive home more valuable, especially if the home is higher priced and in a neighbourhood with a large number of backyard pools.
On average, a pool will add a six percent increase to the resale value of a home. And a home with an inground pool will sell for up to $110,000 or more than a home without a pool.
Along with providing the priceless value of endless hours of enjoyment throughout the summer, an inground pool will increase the resale price of a home. So if you're planning to install a pool, contact a trusted custom pool builder to help you design a pool and landscape that will nestle perfectly in your backyard and boost your home's resale and enjoyment values.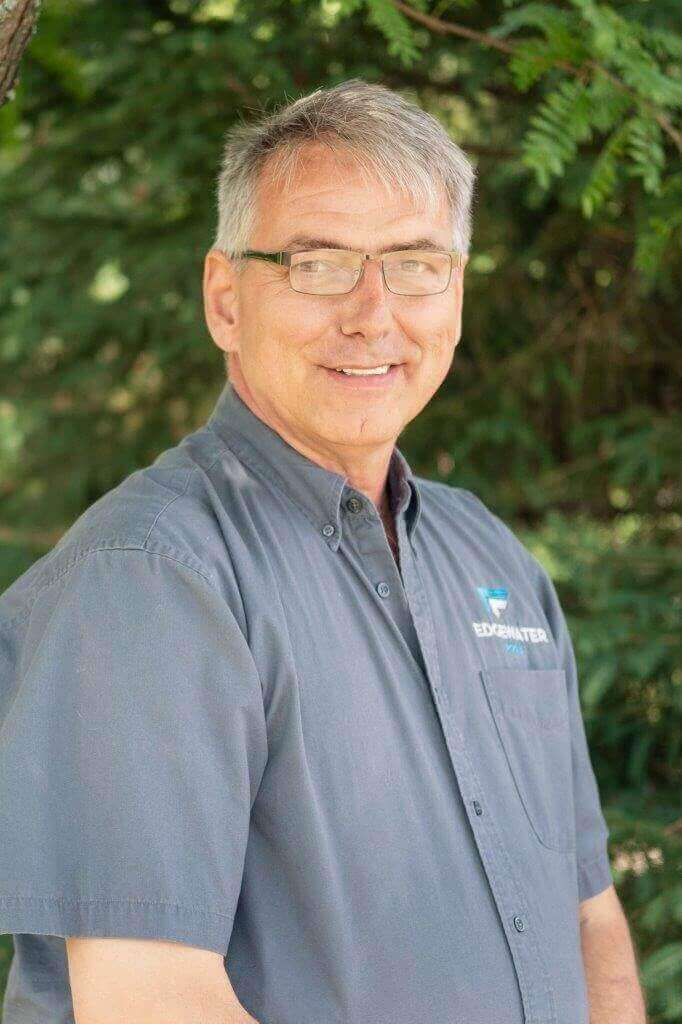 Bert Minor has been a part of the landscaping business for nearly twenty years and has gained an excellent reputation as an innovative and creative designer. In fact, several of his designs and projects have been featured in industry supplier magazines. An active and contributing member of the industry, Bert sat on various boards including the Ottawa Chapter of Landscape Ontario and the Landscape Ontario Provincial Construction Committee. Bert also contributed technical articles published in the Canadian National Landscape Association magazine. With a relentless pursuit of knowledge, Bert has attained several industry certificates in landscape design, landscape construction and with the PHTCC—Pool and Hot Tub Council Canada. Prior to joining the landscaping industry, Bert spent several years in management in the services sector primarily in a customer advocate role. His honesty and integrity and his ability to build and develop strong relationships with clients reflects that.