Back to Blog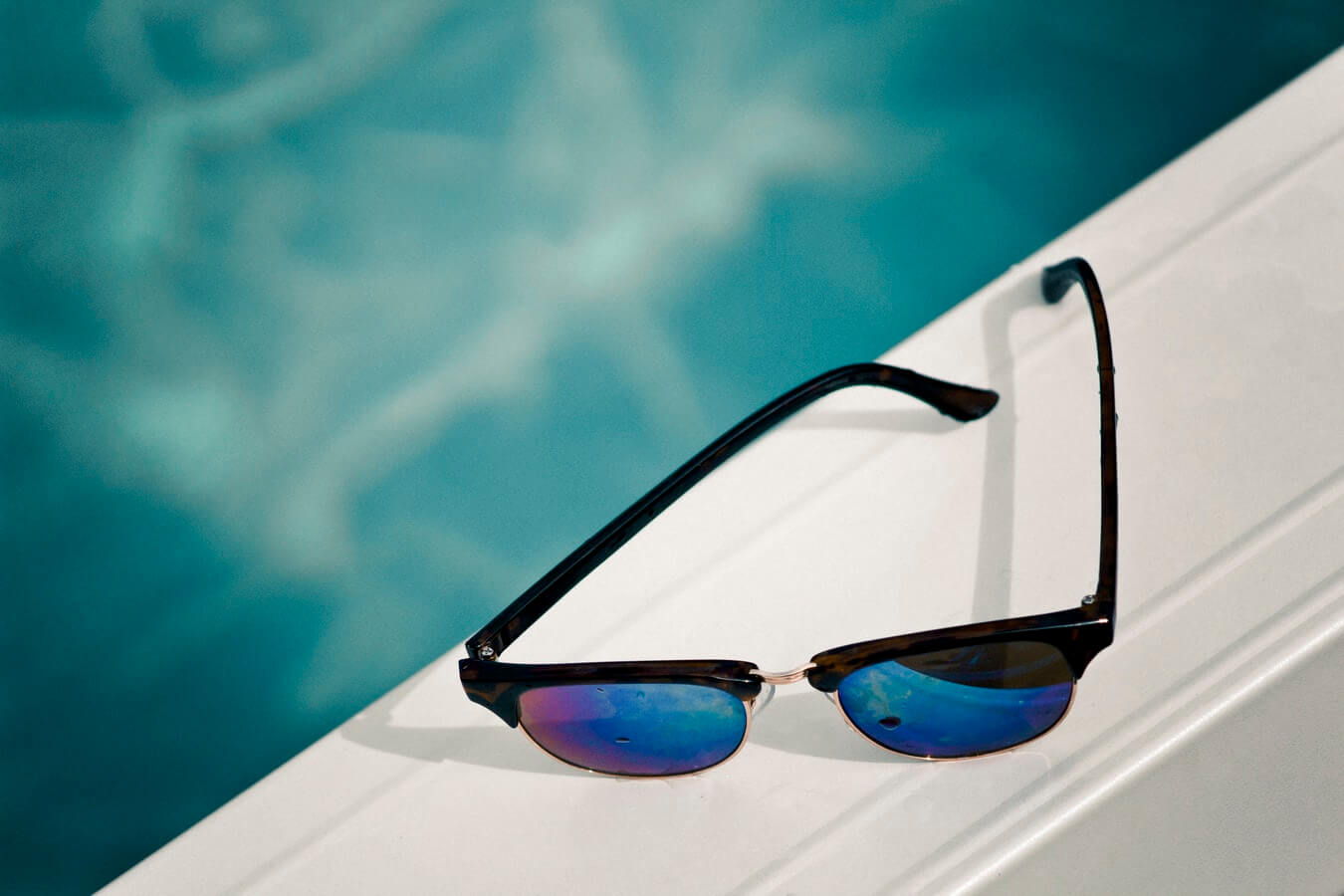 Taking Your Pool To The Next Level
Real estate experts find that an inground pool can add more than 30 percent to the value of your home. The exact amount will depend on the quality of your pool, the features it includes, and more.
If you are thinking of adding a backyard pool to your home, you must find high-quality pool builders in Ottawa to get the most value out of your investment.
In the meantime, there are a few tips that you can follow to take your luxury pool to the next! Keep reading this article to see which features you should include in your pool and other tips to consider before you start pool construction.
Luxury Features That Take Your Pool to the Next Level
When you are building a pool, you want to find ways to make it stand out. Adding luxury pool features can make your backyard feel like an oasis or a resort. Here are our top features that we recommend adding to your pool to take it to the next level!
Water Features
First, you should consider adding water features to your custom swimming pool. These can include anything from fountains to waterfalls and more.
Water features significantly improve the aesthetics of your pool, and the sound of water flowing acts as a great stress relief. Plus, it makes it more enjoyable for people to play in your pool!
Lighting
Something else that can make your pool much more valuable and useful is adding color lighting. Most color lights offer several color choices on the same light. Some can even be programmed to flash different colors in sequence to put your backyard party guests in a festive mood. Changing colors and leaving them static can also help change the look of the pool and surrounding area giving you the flexibility of changing the backyard look with a simple color change. Adding landscape lighting to your backyard gardens can completely transform and alter the overall mood of your backyard.
Automatic Covers
If you are looking to improve the functionality of your luxury pool, automatic covers are a great option. Not only are these more convenient to keep your pool clean, but they also increase the safety of your pool and prevent drownings.
Infinity Edge
To make your backyard pool feel like a resort, you can consider getting an infinity edge pool. These are installed using a holding pool that surrounds the rest of your pool. As the water flows off the edge, it is pumped back into the main pool, but makes the edge look like it is disappearing or infinite.
Spillover Spa
Spillover spas are an easy way to make your pool feel more unique. They are hot tubs connected to your pool through a fountain of water. Essentially, water from the hot tub spills over a ledge and enters your pool, making it feel more continuous.
Luxury Landscaping Options
When you are creating a luxury pool, you must consider other changes you can make to your landscaping. Improving your landscaping will make your backyard design seamless and cohesive.
Here are the top options for luxury landscaping designs!
Decking & Patio
First, you should consider adding some type of hardscaping around your pool. Decks and patios are a great option for outdoor living and make it easy to relax and entertain friends near your pool.
Decks can offer a good view of your pool because they are typically elevated. However, patios are simpler to build and will not affect the structure of your home.
Plants & Trees
Next, you should try to include natural elements in your design. While hardscaping adds walkways or patios to your yard, landscaping makes your space look naturally beautiful. By integrating plants and trees with your pool, your backyard will feel lush and luxurious.
Gazebo or Pergola
You can also use a pergola or gazebo as a custom shade structure. These are great to include near your pool, as they can provide shelter year-round. They also provide shade on hot days. This means you can enjoy your backyard, no matter the weather.
Tips To Consider
Before you start construction on your new pool, you must consider a few other factors. These tips will help you avoid getting overwhelmed and will make your project much easier to complete.
Don't Just Focus On the Pool – Think About the Surrounding Area
When you are designing your backyard, you may want to spend most of your budget on creating a luxurious pool. However, you also need to think about the surrounding area. Having a beautiful pool without making any changes to the rest of your yard may make your pool feel out of place.
Make sure you consider other landscaping and hardscaping options to complement your pool design.
Consider the Size of Your Yard
Finally, you need to consider the size of your yard before you make any solid plans for a pool or landscaping. While you can still create a luxurious backyard on a small plot of land, you may need to be more creative with your designs.
By hiring a professional company to help, you can create a beautiful backyard, no matter what size you are dealing with.
Don't Do Too Much & Start Small To Avoid Getting Overwhelmed
When it comes to backyard landscaping and pool design, it can be easy to add more and more to your project. However, adding too many features to your pool can add unnecessary stress and may result in you feeling overwhelmed.
By starting small, you can always add more to your backyard design. This will also save you money as you start your project!
Work With a Luxury Pool and Landscape Designer
Finally, you should work with a luxury pool and landscape designer. They can help you craft the perfect design for your needs and your budget. Plus, you can be confident that a professional company will give you professional results.
To get the most out of your pool and landscaping investment, it is best to hire a professional.
Looking for Pool Builders in Ottawa? We Can Help
Creating a luxurious backyard pool doesn't have to be overwhelming or insanely expensive. If you want to build your pool, following these tips can help you create a pool with luxury features and impressive landscaping.
Are you looking for pool builders in Ottawa to help with your pool construction? Edgewater Pools can help!
We provide custom pools, spas, and landscaping for our clients in Ottawa. Contact our team today to learn more about our pool design services and to book an appointment with our landscaping and luxury pool experts!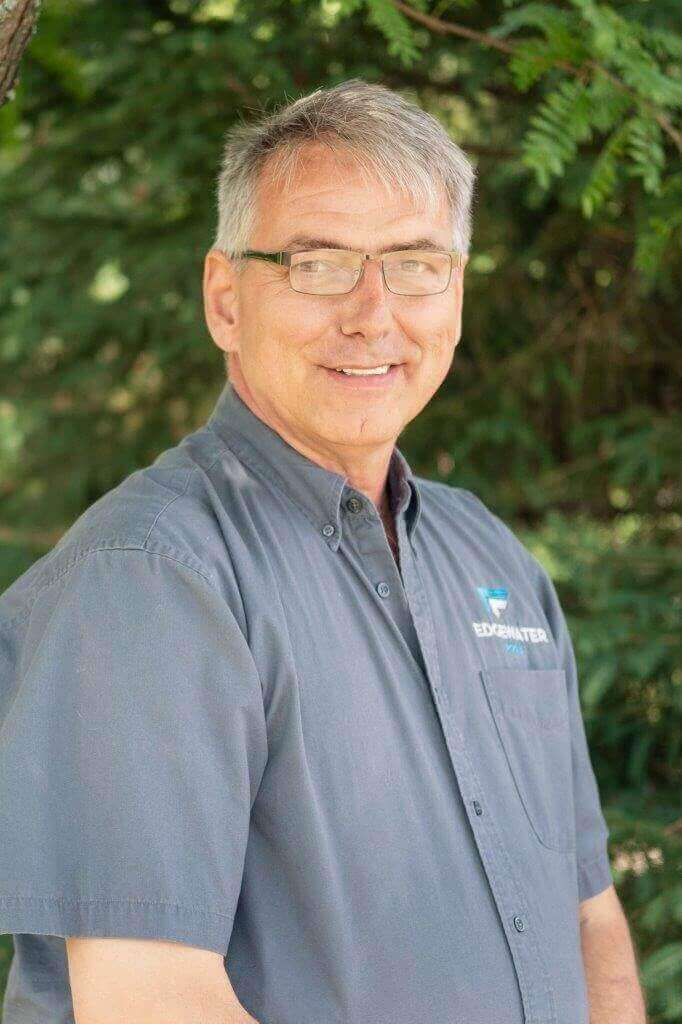 Bert Minor has been a part of the landscaping business for nearly twenty years and has gained an excellent reputation as an innovative and creative designer. In fact, several of his designs and projects have been featured in industry supplier magazines. An active and contributing member of the industry, Bert sat on various boards including the Ottawa Chapter of Landscape Ontario and the Landscape Ontario Provincial Construction Committee. Bert also contributed technical articles published in the Canadian National Landscape Association magazine. With a relentless pursuit of knowledge, Bert has attained several industry certificates in landscape design, landscape construction and with the PHTCC—Pool and Hot Tub Council Canada. Prior to joining the landscaping industry, Bert spent several years in management in the services sector primarily in a customer advocate role. His honesty and integrity and his ability to build and develop strong relationships with clients reflects that.