Back to Blog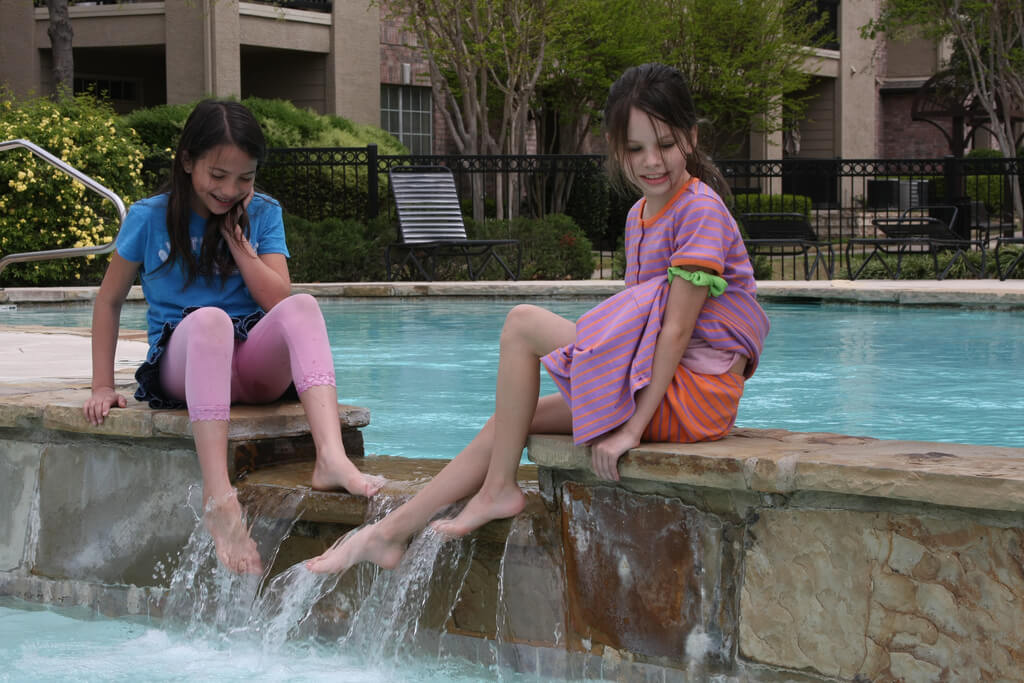 Take Your Pool Experience up a Notch with these Popular Features
Pool season is right around the corner. And if you're as excited as other pool owners, you're probably already dreaming of your days and nights by the pool.
With today's technology, pool features have gone from great to amazing, offering more comfort, convenience, and energy savings.
So if you're looking for handy new features to include in your backyard pool, here are some popular ones to start with:
Fire Features
For most pool owners, their backyard pools are more than just for swimming. Backyard pools are a beautiful escape from the daily grind and spot to relax by into the summer nights. So to make these evenings by the pool even more enjoyable this summer, consider adding fire features.
These fire features add warmth, ambiance, and illumination while looking beautiful next to water:
Fire bowls
Fire pits
Fireplaces.
Custom Materials
With the abundance of high-quality pool finishes available now, pool owners can extend their high-end home designs outside to their pools.
Glass Tile
This durable, reflective material adds elegance to pool designs. And since there are so many colours and shapes to choose from, glass tiles can suit any backyard theme. They also come in a wide range of prices to accommodate different budgets for remodelling.
Stone Finishes
For other pool finishes that are durable, slip-resistant, and low-maintenance, consider:
Granite
Pebbled finishes, or
Travertine.
Automatic Pool Technology
Automated pool features save you time and energy—both your own energy and your home's energy consumption. You can sync these features with your smartphone or home automation device, such as Google Home, or Amazon's Echo or Alexa.
Turn on your pool heater on your way home from work. And switch on mood lighting and your favourite tunes with the tap of a screen or a voice command.
Music
Set up an outdoor sound system so your music isn't limited to the indoors this summer.
Water Features
Fountains and waterfalls add calm and beauty to backyard pools. If automated, you can turn them on easily without having to get up from your seat.
Temperature
Have an automated pool heater control on your phone to adjust the temperature when you need to and conserve energy during the day.
Pumps
Automated pool pumps allow you to control when your pumps operate, helping to save energy during peak hours.
Cleaning
Automatic pool cleaners save pool owners hours of work each summer. Instead of cleaning the pool when you get home, you can just dive in.
Pool Covers
For added safety and protection, automatic pool covers easily cover the pool when it's not in use. These covers keep debris out of your pool, and also prevent small animals and children from falling in.
Lighting
LED lighting is the lighting of choice for backyard pools since they are energy efficient and long-lasting. These lights also change colours to suit your preferences. You can even have striking light displays in your pool, water features, and backyard.
Consider adding some of these handy new features to make your backyard pool experience even more enjoyable this summer.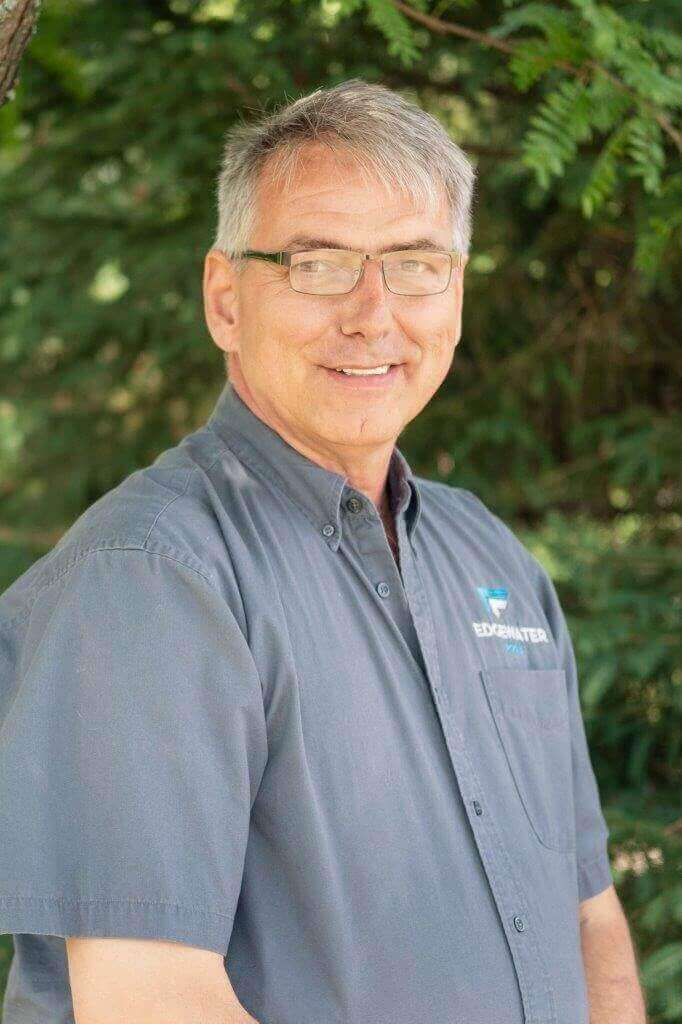 Bert Minor has been a part of the landscaping business for nearly twenty years and has gained an excellent reputation as an innovative and creative designer. In fact, several of his designs and projects have been featured in industry supplier magazines. An active and contributing member of the industry, Bert sat on various boards including the Ottawa Chapter of Landscape Ontario and the Landscape Ontario Provincial Construction Committee. Bert also contributed technical articles published in the Canadian National Landscape Association magazine. With a relentless pursuit of knowledge, Bert has attained several industry certificates in landscape design, landscape construction and with the PHTCC—Pool and Hot Tub Council Canada. Prior to joining the landscaping industry, Bert spent several years in management in the services sector primarily in a customer advocate role. His honesty and integrity and his ability to build and develop strong relationships with clients reflects that.