Back to Blog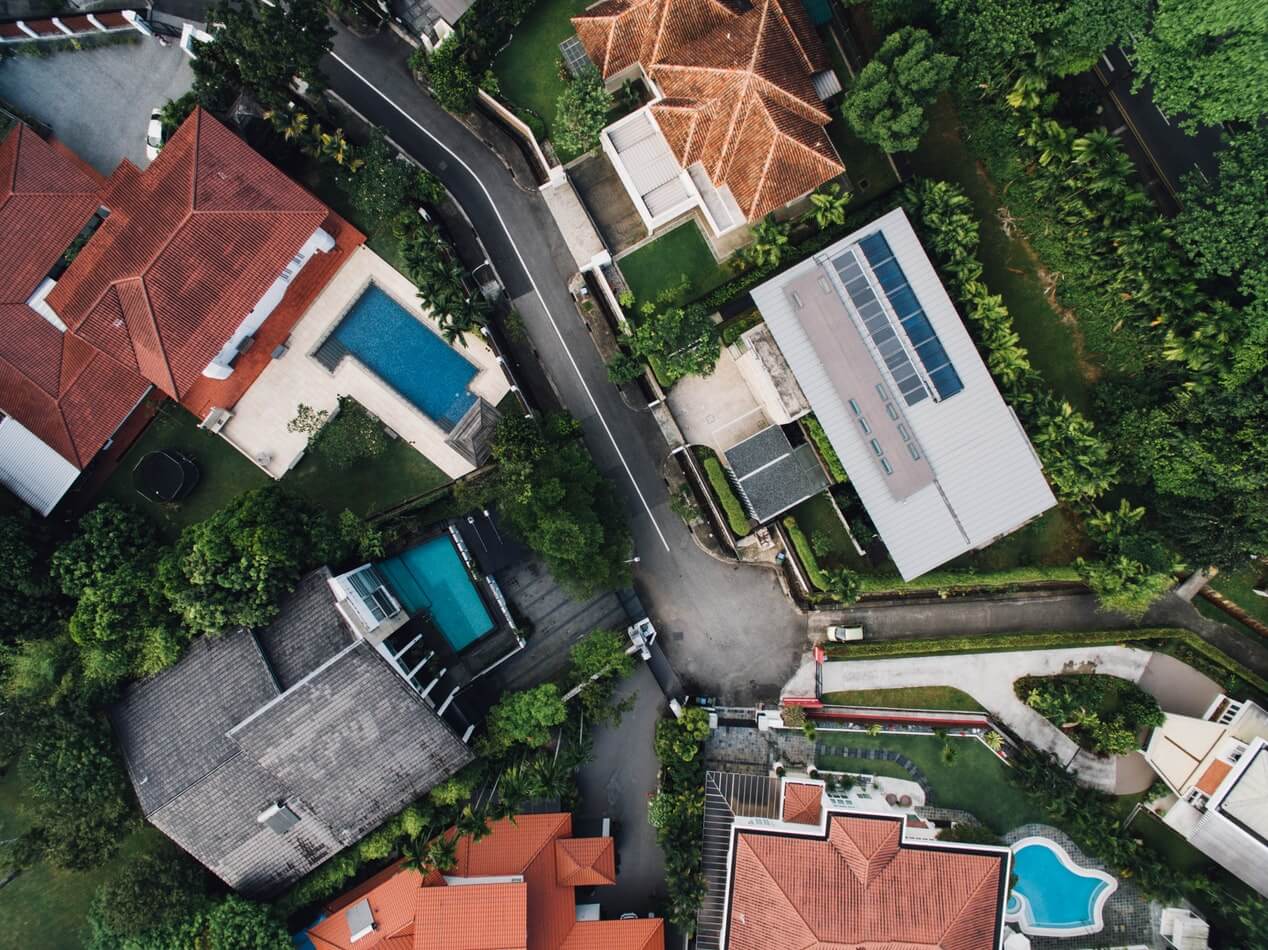 Discover Pool Design Options to Find What's Best For You and Your Home
Before sitting down to plan things out with the pool builders of your choice, make sure you've got some idea or vision for your project. Inground pools need careful planning before you even break ground, after all.
This is the point where you get to put your ideas on paper and bring your vision to life!
Do you want a large backyard pool for fun summer pool parties with family and friends? A small shallow pool or spa for relaxing in? Or something in between? How about an eco-friendly pool and spa in a luxurious backyard oasis?
There are countless pool designs available to suit your needs, budget, and backyard dimensions. To help you get a start on your designs, take a look at some of the features that you can incorporate so you can weigh your options and determine which type of pool is best for you and your backyard.
Pool Design Options
Inground Pools
Inground pools are the most popular type of backyard pool. These pools come in a variety of shapes, including rectangles, kidney shapes, and free-form designs.
The cost will vary depending on the shape of your pool, as will the dimensions. You're just as likely to see something 10 feet by 20 feet to 20 feet by 40 feet, and the depth can easily range anywhere between 3 and 6 feet, if not more.
Inground pools are probably the most flexible design option out there, though not all builders will be able to meet your needs. Shop around to find people willing to help you create the custom pool of your dreams!
Pros
Plenty of space
Excellent for entertaining guests
High-quality professional installation
Long lifespan
Cons
Depending on size, requires more backyard space
More expensive than an above-ground pool
Requires more maintenance than smaller pools
Above-Ground Pools
Above-ground pools are typically round and installed with a deck for ease of access. These are incredibly popular in suburban areas, where it's not uncommon for a row of homes to all have some variation on an above-ground pool with surrounding deck.
These pools are at a lower price point, and because they're above-ground, don't require anywhere near as much landscaping work. Still, they won't offer anywhere near as much design flexibility, and they're relatively limited in what they offer.
While most of these pools are basic circle shapes, you can still find some ovals and other styles out there that offer a larger swimming area.
Pros
Cheaper than an in-ground pool
Easy to remove
Less maintenance
Easier to winterize
Cons
Usually smaller than in-ground pools
DIY assembly
Lower-quality materials
Not as durable as in-ground pools
Shorter lifespan
Plunge Pools
Plunge pools are small, shallow in-ground pools meant for wading, lounging, and cooling off in. Typical plunge pools range in size from 5 feet by 10 feet to 10 feet by 15 feet, with a depth of around 3.5 feet.
These are great for smaller spaces and relaxing in and won't require anywhere near as much impact on your backyard. As such, they're popular if you want a simple pool feature as part of a larger landscaping project.
Of course, if you have kids, they'll probably feel like a big fish in a small pond in a plunge pool. These are great for relaxation, not so much for getting active in the summer heat.
Pros
Ideal for smaller backyard spaces
Less water required
Lower cost than a larger in-ground pool
Less maintenance
An appealing water feature for the backyard
Excellent for relaxing and cooling off in
Cons
Too small to swim laps or swim around
There isn't enough space for hosting many guests for pool parties
Not deep enough to jump or dive in
Not ideal for kids
Lap Pools
Lap pools are designed to comfortably swim laps in without hitting the bottom or sides. They're a great way to stay active at home, swimming lengths back and forth. You can also cool off in a lap pool, but they're a bit narrow for much else.
Because the idea is to swim laps, you're looking at a minimum length of 45 feet, but a lap pool can stretch as long as 75 feet. Make sure you've got room in your backyard for one! You're also looking at a minimum width of 8 feet, and at least 3.5 feet of depth so you won't be scraping your fingers along the floor as you swim.
Lap pools can look incredibly elegant and stylish with the right materials and build quality. While you might not be able to comfortably play some fun pool volleyball in this sort of pool, they still offer plenty of room to host a party.
Pros
Allows for effective exercise at home
The unique size of a lap pool fits in areas other pools may not fit
An attractive water feature for the backyard
Cons
More expensive than an above-ground pool
Not always suitable for pool parties
Same level of maintenance as traditional in-ground pools
Chlorine Vs. Saltwater
Besides the type of pool you want, you will also need to consider which pool sanitizing system is best for you. This typically means choosing a standard chlorine system or a saltwater system.
One thing we should mention right away: both traditional chlorine pools and saltwater pools use chlorine.
Saltwater pools use a salt water chlorinator or generator as part of their system, which means that you're not adding chlorine yourself. These pools typically have less chlorine overall, but it's still there.
Chlorine
Chlorine is a popular pool sanitizer option that you add to directly to your pool water. There are automatic chlorination systems out there, but you've still got to monitor and keep an eye on how much chlorine you add to your pool.
Pros
Very effective at killing bacteria and preventing algae growth
Affordable upfront costs
Cons
Can irritate eyes, skin, hair, and lungs
Requires close monitoring and regular maintenance
Ongoing costs
Need to handle and store chemicals safely
Saltwater
Saltwater pools use generators that create chlorine from salt in the water.
Pros
Gentler on skin, eyes, hair, and lungs
No need to store or handle dangerous chemicals
Lower maintenance
Less overall maintenance costs
Cons
Higher upfront costs
System problems require experienced technicians
Salt is corrosive over time so you will need to use pool equipment that won't be damaged by salt
Still a chlorination system
Uses more energy than a regular pool pump system
Choosing the Right Materials
The type of pool materials you can use will depend on the type of pool you want. Here are some of the most popular pool material options available:
Concrete
Concrete pools are generally the most expensive option, but they are also the most durable and longest lasting type of pool.
Pros
Customizable to any shape and size
Extremely durable
Long lasting (with proper maintenance)
Cons
Not compatible with saltwater systems
The porous surface is hospitable for algae growth
Longer pool construction time
Much higher installation costs
Needs weekly cleaning, brushing, and maintenance
Requires costly resurfacing every 10 to 15 years
Fibreglass
While not as customizable as concrete, fibreglass pools come in different dimensions. You will have to know the size of the pool you need when shopping for these pools.
Pros
Faster installation
Durable
Compatible with saltwater systems
Lower maintenance costs
Non-porous surface prevents algae growth
Cons
More expensive upfront costs than vinyl pools
Shapes and sizes are restricted to available models
Often come in very limited pool depths
Shorter lifespan than concrete pools
May have a slippery surface
If problems arise they could be difficult and costly to repair
Vinyl
Vinyl pools are ideal for those who want a custom pool on a lower budget.
Pros
Fully customizable to fit any space size, shape, and depth
Great for cold climates
Plenty of liner colours to choose from
Lower upfront costs making it cheaper than fibreglass and significantly cheaper than concrete
New manufacturing technology now offers greater UV protection
Algae inhibitors almost standard in newer liners mean reduced algae growth
Vinyl liners are smooth to the touch and softer on your feet
Cons
Vinyl liners need replacement every 10 to 15 years
Although can be reversed, liners could become wrinkled if water chemistry is ignored
Chemical usage not as efficient as fiberglass pools
Shapes
The most common inground pool shapes to consider:
Freeform
A freeform pool works with the space you have available with more curves than other pool shapes. Freeform pools are customizable to suit you and your backyard needs.
Kidney
Shaped like a kidney bean with a curve in the middle and round on both sides, kidney pools are a type of custom freeform pool. These pools work well with water features like grottos and waterfalls.
Figure 8
This shape is tapered in the middle and round on both ends like, you guessed it, the number 8. The curved edges allow water to flow freely, providing better circulation than in rectangular pools.
Rectangle
Rectangle pools are the most popular and traditional pool shape because they work in both large and limited spaces. Lap pools are also rectangular, providing enough straight length for swimming laps comfortably.
L-Shaped
L-shaped pools are useful for spaces with unique needs, like courtyards. The vertical part of the L shape is often shorter and narrower, while the other horizontal part tends to be longer and wider.
Oval
Oval-shaped pools are ideal for large backyards and are common for old Victorian homes with large outdoor spaces. Oval pools are also often thought of when people describe a backyard oasis, especially when tropical trees and flowers surround the pool area.
Circular
Circular pools work well in both large open spaces and small, enclosed spaces. Many indoor pools are circular due to the ease of building an enclosure for this shape.
Geometric
Like freeform pools, geometric pools work with the shape and size of your backyard. But these pools have straight geometric edges of various lengths instead of curved edges.
Greek
Greek pools are known for their beautiful design. They are rectangular with the corners curved inward at a 45-degree angle. These spacious pools are ideal for large backyards and can accommodate many people at a time.
Roman
Roman pools offer visual interest with their primarily rectangular shape and domes (or half circles) on each end. One of the domes typically has steps for entrance into the pool. These large steps also provide an excellent platform for sunbathing while in the water.
Once you've chosen a pool type and shape, don't forget to include pool accessories in your design to make your outdoor space a truly luxurious backyard escape.
To help you decide which pool is best for you, consider these options and speak with your local pool builders. Each home, backyard, and pool owner is unique, so find the pool that works best for you, your family, your space, and your budget.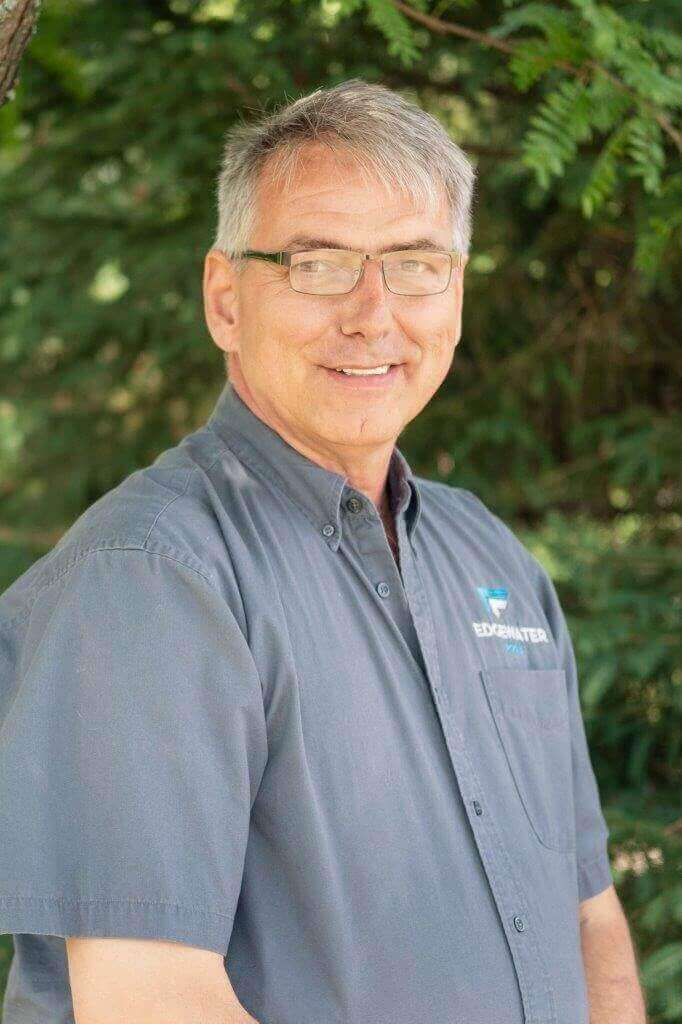 Bert Minor has been a part of the landscaping business for nearly twenty years and has gained an excellent reputation as an innovative and creative designer. In fact, several of his designs and projects have been featured in industry supplier magazines. An active and contributing member of the industry, Bert sat on various boards including the Ottawa Chapter of Landscape Ontario and the Landscape Ontario Provincial Construction Committee. Bert also contributed technical articles published in the Canadian National Landscape Association magazine. With a relentless pursuit of knowledge, Bert has attained several industry certificates in landscape design, landscape construction and with the PHTCC—Pool and Hot Tub Council Canada. Prior to joining the landscaping industry, Bert spent several years in management in the services sector primarily in a customer advocate role. His honesty and integrity and his ability to build and develop strong relationships with clients reflects that.