Back to Blog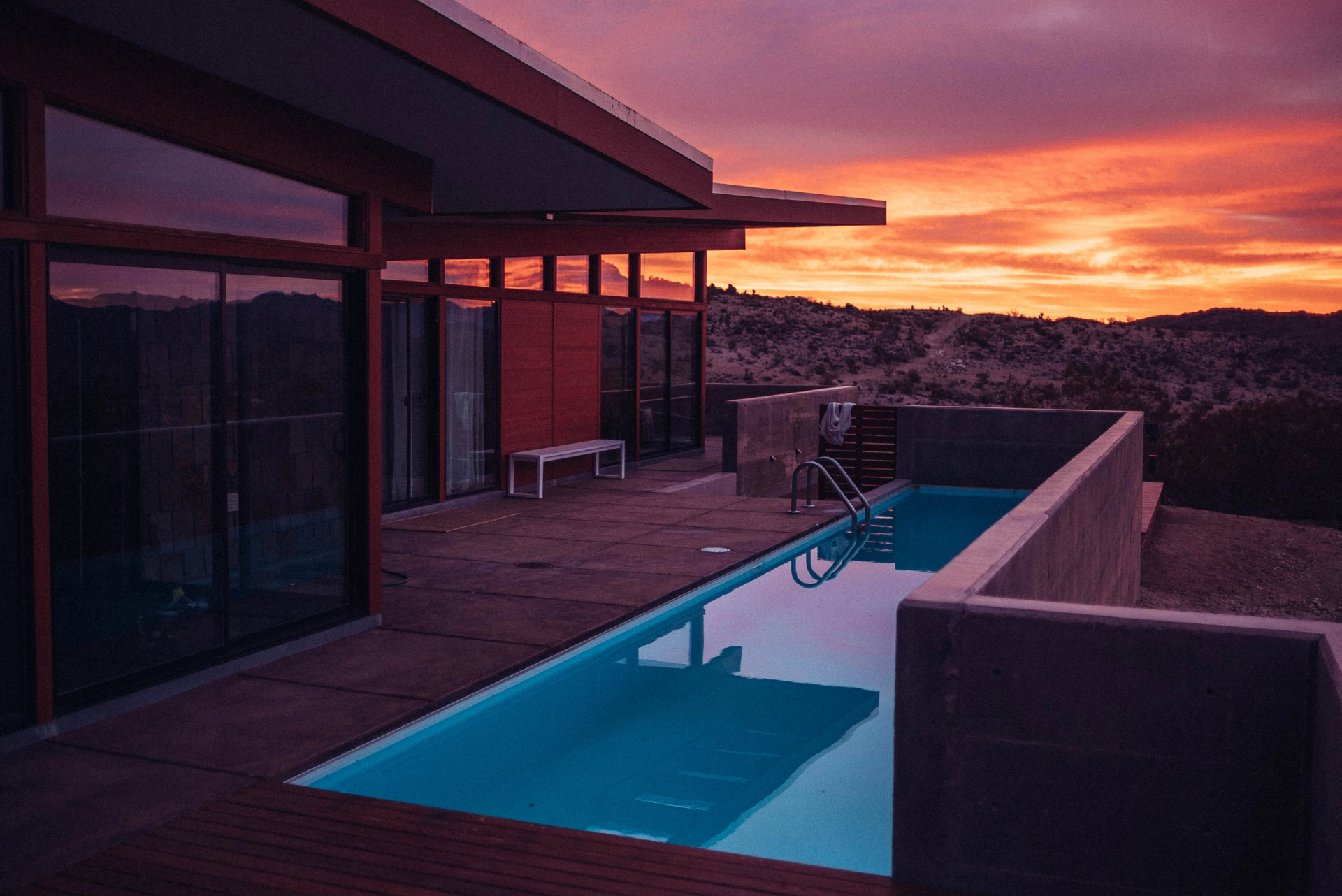 A Small Pool Proves That Less Is More
Have you ever thought that your backyard was too small for a pool? Don't give up on your pool party dreams. There's no need to envy those with larger backyards. A small pool that is fitted to your yard's size can bring fun, relaxation, and beauty to your home's outdoor space.
Continue reading to learn why installing a pool in your small backyard is a promising idea, and how you can turn your small yard into a relaxing oasis.
Here's Why You Should Install a Pool In Your Small Yard
Have a More Intimate Space
A small pool may not offer the same range of activities that a large pool does, but it still serves a great purpose to your yard. Small pools look great from a design standpoint, and they offer a level of intimacy that a large pool does not provide. They're perfect for lounging and relaxation.
Less Landscaping or Upkeep Required
It's much easier to maintain a small pool than a large one. When it's time to clean your pool, you'll be glad that it's relatively small.
A smaller pool takes less time to drain than a large one, and, with less surface area, cleaning will be faster too.
Small pools have less water, which means they require less chemicals. Plus, the pool's small size offers fewer opportunities for wear or cracks to appear, meaning the odds you'll have to seek professional help for repairs is lower.
Smaller Pools are Less Expensive
Not only are smaller pools easier to maintain, but they're less expensive as well. Installation will surely be cheaper, and you'll spend less money on chemicals or tools for maintenance. Plus, a small pool is easier to insulate, so you can keep your pool at the perfect temperature without breaking the bank.
Looking for an eco-friendly option? Smaller pools leave a much smaller ecological footprint than larger ones, meaning both your wallet and the planet will feel good about your decision.
More Room for Creativity
With a small pool, less is more. Since smaller pools are less expensive than larger ones, you'll have more room for further decorations and special features. In fact, many of the cool features found in larger pools look even better on smaller ones. Here are a few ideas:
A small square-shaped pool at the centre of your yard creates an excellent focal point.
A small round pool fits perfectly under the shade of a large umbrella.
An above-ground pool provides an inexpensive way to climb in and cool off
Can't decide on a pool, hot tub, or sauna? Combine these features for an ultimate backyard jacuzzi.
Incorporate cool visual designs, like a mini waterfall or a fire pit feature.
Ways to Make The Most of Your New Space
Stonework
Stones give your pool a regal atmosphere. There are plenty of creative stone-based textures and patterns that help your pool stand out. Great textures include limestone, granite, marble, and bluestone. Individually-placed stones also make an easy, effective decoration.
Play Around With Different Shapes
Large pools are typically thought of as rectangular, but small pools give you the opportunity to pick a shape. Consider one of these options:
A square-shaped pool stands out – especially in the centre of an elevated wood platform.
A round pool is the best option for small groups or intimate gatherings.
A freeform pool lets you pick an abstract shape that gives your backyard some flair.
A kidney pool is a quirky-but-effective shape: it lets water flow in a circular motion, and gives off the feeling that you're in a lake.
Water Features
Water features look particularly great in a small pool. Small fountains, wall-mounted streams, deck jets, and foam bubblers are great ways to add sparkling motion to your pool.
Beautiful Pool Loungers
Lounging around isn't just for massive pool perimeters. Furniture can perfectly complement a small pool. Choose sleek loungers that match the exterior design of your pool, or the colour of the pool's surface.
Turn It Into A Training/Exercise Pool
You might think that a large pool is necessary to get in a good workout. However, small pools offer plenty of opportunities for both leisure and fitness. In a small, square-shaped pool, you could install a hydraulic current generator to swim in place. Otherwise, the small space is perfect for paddling in place.
Add A Fire Feature
Balance out your pool's sparkling water with a radiant fire-based installment. Consider an outdoor fire pit, an array of mini-torches, or an enclosed outdoor fireplace. These features will gleam against your pool's water and create a marvelous effect.
You don't need a large pool to have the best backyard. A small pool can create hours of enjoyment in the summer, and leave a huge impression on guests – especially if you polish your pool space with the right installments and decorations.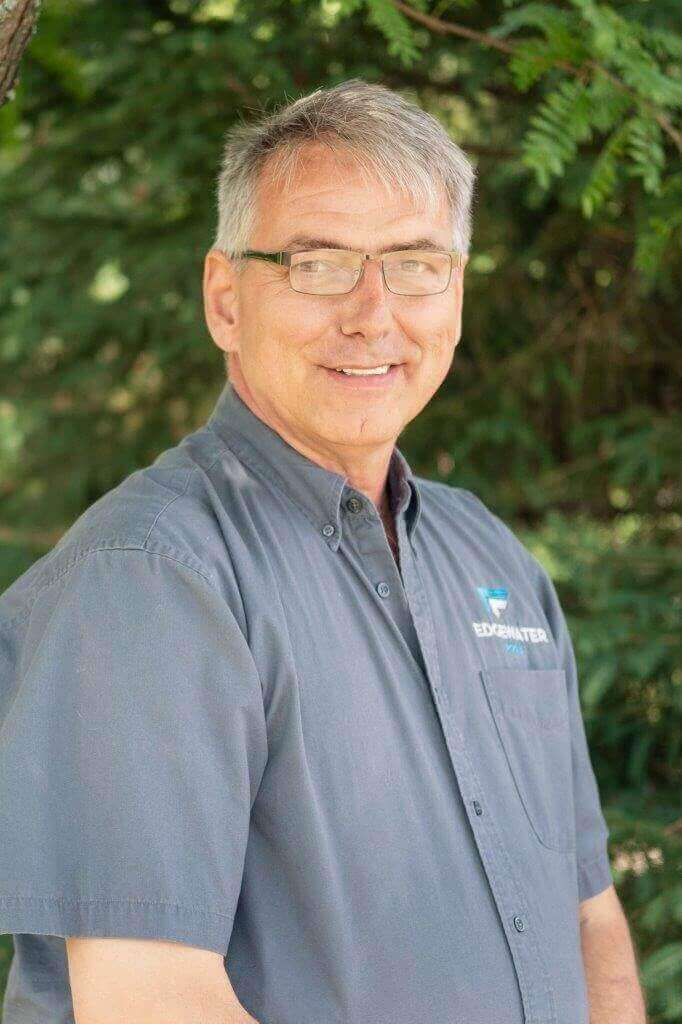 Bert Minor has been a part of the landscaping business for nearly twenty years and has gained an excellent reputation as an innovative and creative designer. In fact, several of his designs and projects have been featured in industry supplier magazines. An active and contributing member of the industry, Bert sat on various boards including the Ottawa Chapter of Landscape Ontario and the Landscape Ontario Provincial Construction Committee. Bert also contributed technical articles published in the Canadian National Landscape Association magazine. With a relentless pursuit of knowledge, Bert has attained several industry certificates in landscape design, landscape construction and with the PHTCC—Pool and Hot Tub Council Canada. Prior to joining the landscaping industry, Bert spent several years in management in the services sector primarily in a customer advocate role. His honesty and integrity and his ability to build and develop strong relationships with clients reflects that.