Back to Blog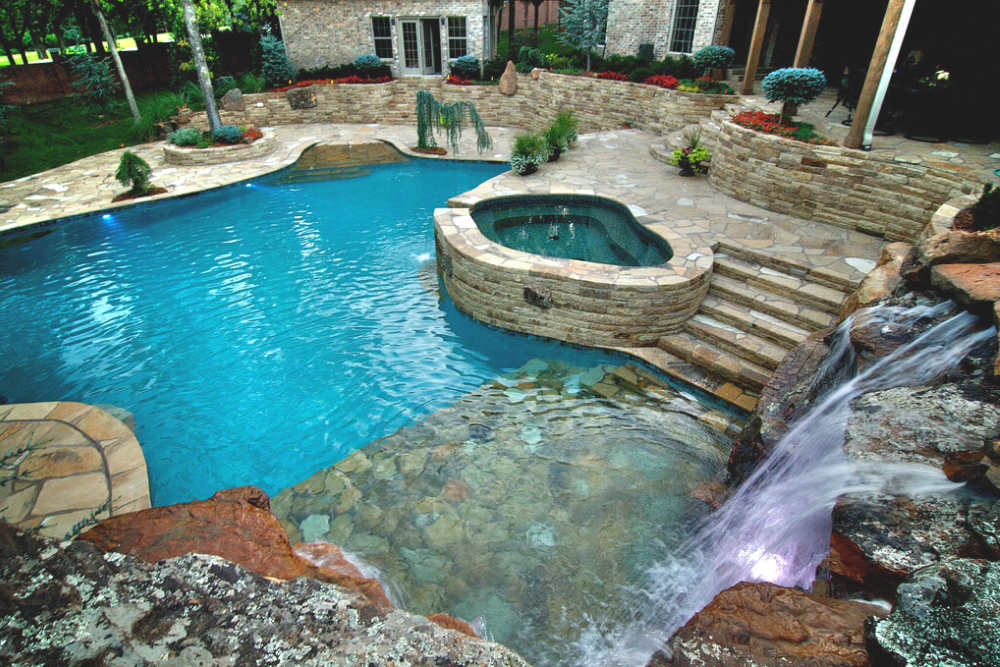 What to Consider When Choosing Your In-Ground Pool Shape
So, you've decided to build a luxury in-ground pool, but you haven't made all the important decisions yet to get the process started. Are you stumped about the pool's theme? Its shape?
Have you been researching these important factors to give yourself the best pool experience that is still the most practical for your space, even if it means an alternative pool shape?
Reasons to Consider an Alternative Pool Shape
Sure, you can go the ordinary rectangular route (and if that works best for your space, then do it!), but there are other options to consider. Don't make a decision that you might end up regretting!
Style
Which style goes best with your house or building's style? Your swimming pool also counts as a defining factor when it comes to showcasing your property's overall aesthetic.
Don't settle for a shape that won't compliment your structure and highlight the best features your property has to offer.
Better Compliment the Shape/Size of Your Yard
Your swimming pool also needs to compliment the shape and size of your yard. If you have a smaller backyard, then a round pool won't make sense as much as a square pool would, for example.
Unique Landscaping Opportunities
This is a big one, and as you continue on in this article, you'll notice that certain shapes of pools make for fun landscaping. Have you ever fantasized about creating a tropical paradise in your backyard, centred around the pool? Or would you like to mimic a natural body of water and add some woodsy detailing to the whole feel? Your property is your oyster!
Custom Designs
This stems beyond pool shapes but to general decor as well. Whether you're going for a cabana aesthetic, a Turkish hammam, or a Nordic spa feel, thinking outside the box when it comes to choosing your swimming pool shape means that you can center a whole theme around it.
Types of Pool Shapes to Consider
Freeform
Freeform pools don't follow a specific shape, but are rather meant to mimic a natural body of water. They're ideal to complement lush landscapes to emulate an island feel. If you have lots of square footage and a yard that has room for creative landscaping, this is a great pool shape for you.
Figure-8
The figure 8 pool shape is round at its ends and narrows down a little from the middle to resemble the number 8. This pool shape engineers the water to flow freely, which can feel soothing for the swimmer and also emulate the serenity of an irregular natural water reserve. It's contrasting to the rectangular pool, whose sharp edges cause water to refract back with force after striking the walls.
L-Shaped
L-shaped pools are contemporary and suit any irregular landscaping and are also a nice feature against modern architecture. There are two types of L-shaped pools: the true-L, which resembles the actual letter "L," and a lazy L, which suggests the letter and makes a slight angle.
The water flows a little more freely for lazy L while true Ls mimic a rectangular pool's water flow, with a little more force due to its narrowness. The L shape pool is also ideal for a single level pool, which stays at wading height rather than shallow transitioning to deep.
Oval/Round
This shape is usually for big pools and is most often suited for big backyards and is ideal for an "oasis" type of decor theme. With the right type of landscaping and details, such as palm trees, rock formations and waterfalls, the oval pool can be turned into a real paradise.
Rectangular
Rectangular pool shapes are universally the most common among all designs. While round pools are more communally social, rectangular pools are better for accommodating different groups of people. This is why most apartment buildings tend to adopt this shape for their pools, especially since landscaping is so limited.
Rectangular pools are also great for serious swimmers, as they are intended for swimming greater lengths. It is also worth mentioning that the rectangular pool, like the Roman/Grecian (or classic) pool, makes an ideal indoor pool, if this is an option you're looking at.
Kidney
The kidney shape is similar to the figure 8 pool with a wider center that just kind of curves. It's similar to freeform as well due to its irregular shape gives it more of a natural body of water type of feel. The kidney shape is known to pair well with artificial waterfalls.
Its water flow also differs from that of a figure 8 pool, as it tends to circulate instead of crash against the edges like a figure 8 pool.
Roman/Grecian
For history buffs and to complement classic architecture, Roman/Grecian (also aptly named "classical") pools are formal in design and channel the ancient pools of ancient Roman and Hellenic periods. This style of pool is identifiable from its arch or slight curve at one or both ends of a rectangle. If the arch is on one side, it's a single Roman; on both, it's a double Roman.
Geometric
Like its free-form and L-shaped cousins, the geometric pool can be built according to your backyard's shape but in regular and sharp geometric patterns. Adding stairs at random places also enhances this edgy pool shape, giving it a polished and upscale look and feel.
Custom
Custom-shaped pools are often more whimsical and offer personalized flair. This is an especially expensive way to design a pool, but if it works for you, then go for it! Consider a heart, a letter, or any fun shape representing something that you feel would accentuate your property and your personality.
Whichever pool you decide to go with, make sure to consult with an expert to get your answers on important questions, such as cost, depth options, tiling and which water type is better to fill your pool with.
Pools are great fun, but you do want a trusted and reputable company such as Edgewater Pools in Ottawa to handle all your needs and answer your questions. Let the great memories begin!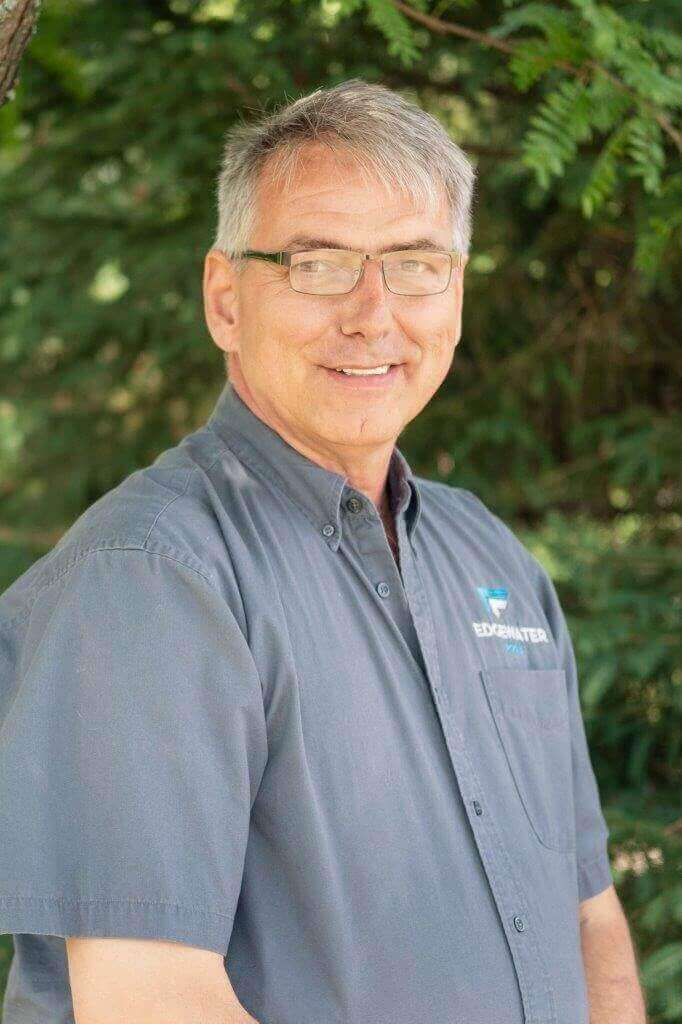 Bert Minor has been a part of the landscaping business for nearly twenty years and has gained an excellent reputation as an innovative and creative designer. In fact, several of his designs and projects have been featured in industry supplier magazines. An active and contributing member of the industry, Bert sat on various boards including the Ottawa Chapter of Landscape Ontario and the Landscape Ontario Provincial Construction Committee. Bert also contributed technical articles published in the Canadian National Landscape Association magazine. With a relentless pursuit of knowledge, Bert has attained several industry certificates in landscape design, landscape construction and with the PHTCC—Pool and Hot Tub Council Canada. Prior to joining the landscaping industry, Bert spent several years in management in the services sector primarily in a customer advocate role. His honesty and integrity and his ability to build and develop strong relationships with clients reflects that.