Back to Blog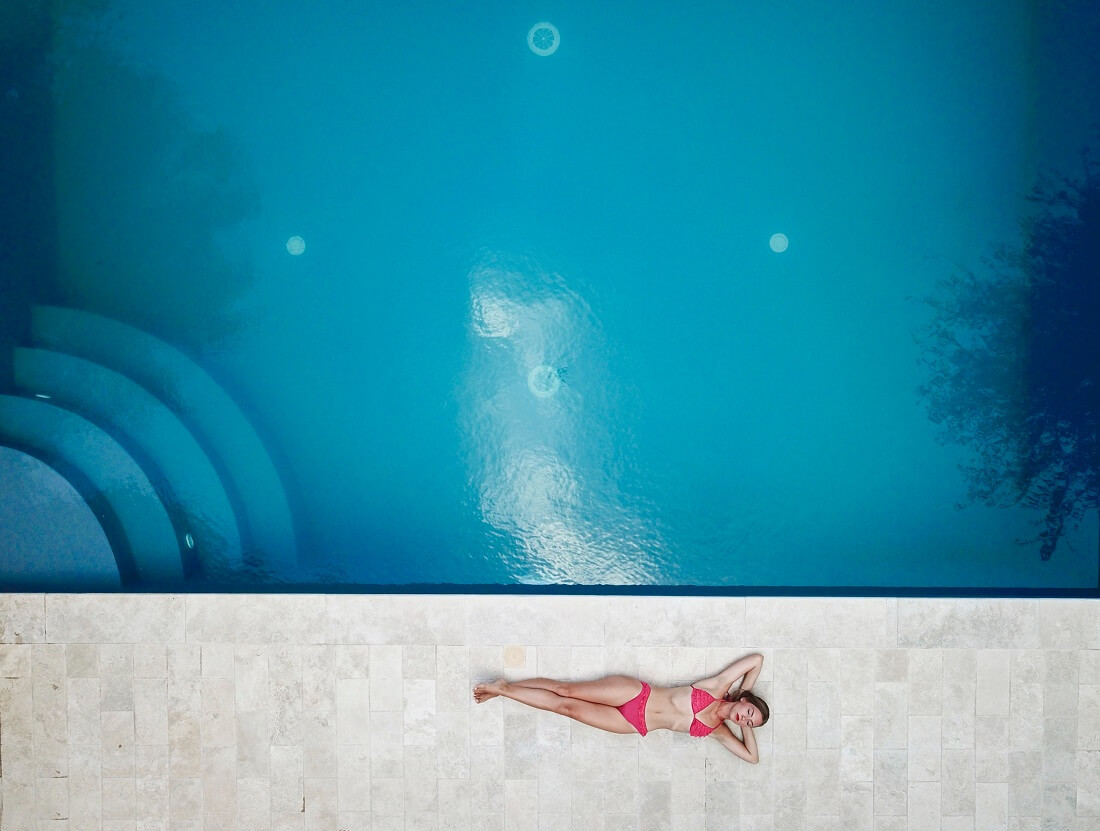 Pool Builders Offer Pool Depth Tips to Consider for Your Swimming Pool Design
How deep a pool can be and how deep you actually want it to be are two important questions to consider when planning your swimming pool design.
Pool depth affects design options, construction costs, and overall maintenance costs. And some pool depths are better suited to different uses than others. So how you plan to use your pool will largely affect your final decision.
So to help you decide on the right depth for your inground pool design here's an in-depth look at all things pool depth-related
What Is the Average In-Ground Pool Depth?
For residential pools, the standard maximum depth of an inground pool is usually 8 feet. But pool builders can build deeper pools.
If you plan to install a diving board, 8 feet is the minimum depth you will need in the deep end. This depth is deep enough for diving in safely with a diving board. And there is usually no need for a pool to be deeper than 8 feet.
That said, inground swimming pools with diving boards will need to be designed at a larger scale than those with no diving board. These pools must be built significantly larger to make up for space used by the diving board and to accommodate the minimum depth. This plus the fact that they do pose several safety risks has caused diving boards to lose popularity over the years.
What Pool Depth Is Right for You?
To help you decide on a pool depth, consider the following questions.
What Will You Use Your Pool For?
Generally speaking, a residential pool can be used for diving, wading, playing games, and swimming laps. Many people use their backyard pools for cooling off and lounging, so they don't require much depth. But if you plan to use for the pool for multiple purposes, then you'll want to consider using multiple depths.
A recreational pool needs a large shallow area. Most pool steel walls are 42" high and the water level is about 4" lower—halfway or a bit higher into the skimmer. That means 38" standard shallow end, and typically a 6-foot deep end. If you plan to use your pool for playing volleyball, or if people with limited swimming abilities will be using your pool, then you will want a shallow pool.
If you plan to use your pool for multiple purposes, consider a multi-depth pool, which has various depths throughout, e.g., ranging from 3 feet to 8 feet.
If you plan to have a fun pool for lots of activities, then you'll want to consider a pool that is a minimum depth of 3 feet to accommodate both adults and children, and a maximum depth of 5 or 6 feet for safety.
But if you want to install a diving board, the deep end should be deep enough—minimum 8 feet—to safely jump off a diving board. A diving board on a pool also means your pool has to be larger to accommodate diving safely. Deeper pools are also fun for doing cannonballs into the pool and playing diving games that require diving to the bottom of the pool to pick up toys.
For swimming laps, the longer the pool the better. If you have a large backyard it's best to build your pool out length-wise rather than expand the width. You can easily do laps in pool with the standard 42" walls, however, for more depth you can opt for 48" walls instead. A lap pool needs a long, straight section with parallel ends. But if you only plan to use your pool for exercise and you have limited space, consider a swim spa instead.
Who Is Using Your Pool?
A shallow pool is easier and safer to use for all ages and swimming abilities. If you have young children, a shallow pool may seem ideal. But if you plan to be using your pool when your kids are teenagers and young adults, you may also want a deeper pool.
You can either have a separate wading pool that is 2- to 3-feet deep for small children. Or you can build an L-shaped pool, with the shorter leg of the pool being a shallow wading depth, and the longer leg being long and deep enough for adults to dive and swim laps. You can also use a shallow part of the pool as a sun ledge that also doubles as a shallow part of the pool to accommodate toddlers. The shallow side of the pool is also ideal for an easy way to enter and exit the pool instead of using a ladder.
If you opt for a separate wading pool, you can turn it into a spa when your children outgrow it.
Do Deeper Pools Cost More?
Swimming pool construction costs increase with pool depth because more excavation and pool building labour is involved for deeper pools.
Deep pools also use more water and require more cleaning and maintenance. So, overall, both the upfront and long-term costs of a deep pool are higher than with a shallow pool.
If you love diving into pools, then the higher cost of a deeper pool may be worth it for you. Just consider how you will be using your pool to make the best depth decision for you and your budget.
Safety Concerns
Both deep and shallow pools pose their own safety risks. If you have a shallow pool and someone decides to dive in, they could seriously injure themselves. And deep pools pose a drowning risk for small children and inexperienced swimmers.
So depending on the depth of pool you choose, set in place rules—i.e., no diving and no children or inexperienced swimmers allowed in the pool without adult supervision.
If you are not installing a diving pool, consider the safe depth of 3 feet (1 metre) in the shallow end to 6 feet (1.8 metres) in the deep end.
Is Pool Depth Regulated?
While there are no clear regulations for in-ground pools, there are minimum depths for diving pools, as mentioned above. Also, to ensure safety, all types of pools that are deeper than 600 mm (24 inches) require a secure pool. Most cities require a "Pool Enclosure Permit" with mandatory safety requirements—a minimum 5" fence around the pool area, a self closing, latching and lockable gate. This enclosure prevents young children and animals from getting into pools while unsupervised and are definitely a requirement for optimal safety.
Here's a recap breakdown of the depths of pools based on usage:
Kid's play area (for young children) and tanning ledges: 18 inches to 3.5 feet
Lounging: 3.5 feet to 4 feet
Playing games and swimming laps: 3.5 feet to 6 feet
Diving: 8 feet or more.
Building a pool is an investment into your home and your enjoyment for many years to come. So be sure to choose the right pool depth to suit your needs and help you make the most of your time in the pool each summer.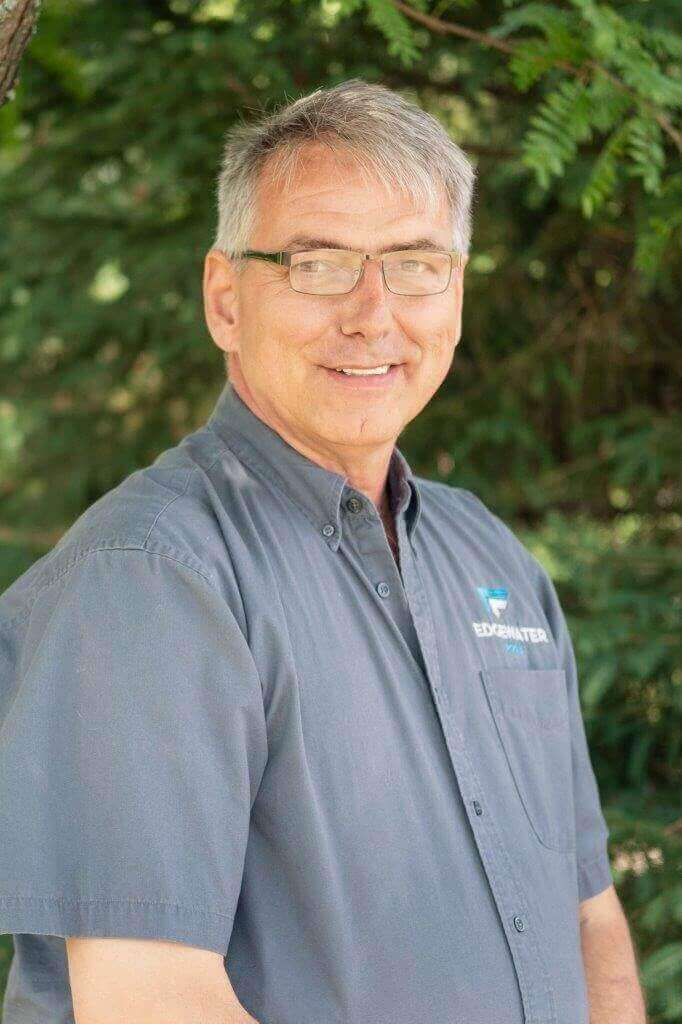 Bert Minor has been a part of the landscaping business for nearly twenty years and has gained an excellent reputation as an innovative and creative designer. In fact, several of his designs and projects have been featured in industry supplier magazines. An active and contributing member of the industry, Bert sat on various boards including the Ottawa Chapter of Landscape Ontario and the Landscape Ontario Provincial Construction Committee. Bert also contributed technical articles published in the Canadian National Landscape Association magazine. With a relentless pursuit of knowledge, Bert has attained several industry certificates in landscape design, landscape construction and with the PHTCC—Pool and Hot Tub Council Canada. Prior to joining the landscaping industry, Bert spent several years in management in the services sector primarily in a customer advocate role. His honesty and integrity and his ability to build and develop strong relationships with clients reflects that.