Back to Blog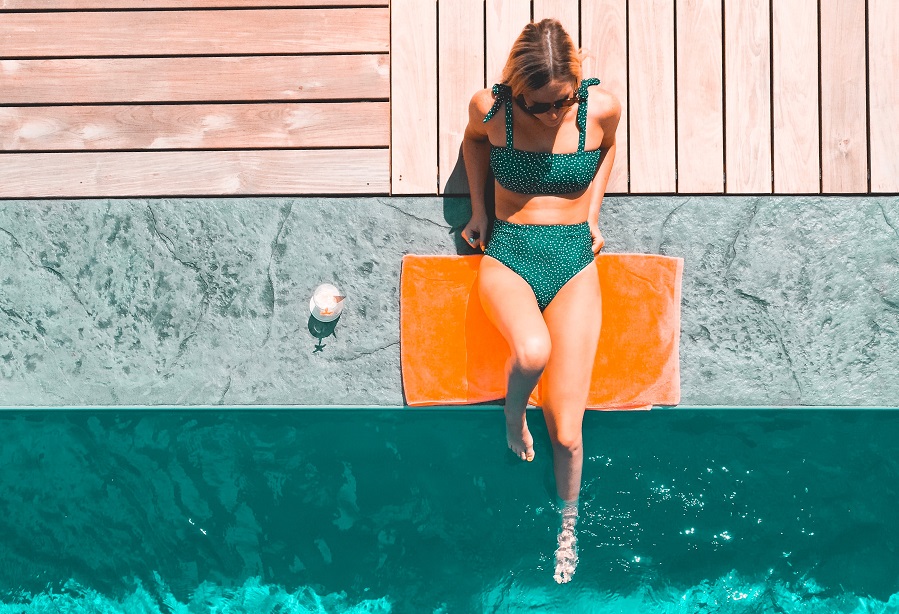 A Look at the Pros and Cons of Attached and Separate Spas
Whether you currently have a spa and pool in your backyard or you're considering adding these features to your backyard, you'll have to consider whether you want a spillover, attached, or separate spa.
While both attached and separate spas provide a fun, relaxing addition to your backyard oasis and the many benefits of hydrotherapy, they are different in terms of cost, materials, and construction, giving you a lot to think about.
To help you with this decision, here's a look at these differences, including the pros and cons of each, and why it's recommended to keep pools and spas separate.
What's the Difference Between an Attached Vs. Separate Spa?
Portable hot tubs are a type of separate spa that is a free-standing structure manufactured in a factory. These spas are typically round or square and have hard interior shells made from vinyl, acrylic, or thermoplastic.
They also have an outer cabinet that encloses and supports the shell while hiding the plumbing components and utility connections. The cabinet is usually made of natural wood or faux wood made of composite materials such as plastic or polymer.
Portable spas come in a variety of sizes, colours, patterns, surfaces, and finishes for both the interior shell and exterior cabinet. While the cost greatly varies for portable spas and hot tubs, the average price ranges from $3,000 to $12,000.
Attached spas are installed at the same time as inground swimming pools. They are typically made of similar materials to stand alone hot tubs.
Attached spas typically don't have an outer shell and are usually encased in concrete around your inground pool or framed with interlocking wall stone or mortared stone. An attached spa often has fewer jets than a standalone spa and fewer features such as built-in stereos and fancy lights.
Attaching a spa to an inground pool usually adds 15k to 25k onto the cost of the swimming pool. So, if you plan for a $40,000 pool, expect to pay quite a bit more for an attached spa.
An attached spa usually has a spillway where the water from the spa overflows into the pool. The spillway makes it easier to control the water level in both the pool and the spa. And it also helps the spa stay cleaner by allowing for constant water circulation into the pool.
Benefits of An Attached/Spillover Spa
There are numerous benefits to an attached or spillover spa as they offer the following:
Long lifespan, built to last
Custom designs to complement the home, pool, and landscape
Enhance the design of the pool, increasing property value
Extended pool area, which is ideal for socializing—i.e. can talk to people sitting in the spa while swimming in the pool.
Can easily move from cool to warm water, which helps those with orthopedic issues
No need to test and treat the pool and spa water separately
Disadvantages of An Attached/Spillover Spa
On the other hand, there are also some disadvantages you will need to consider, such as:
Greater construction costs and installation time
Not recommended for use in winter in cooler climates. While you can keep an attached spa open in winter after closing your pool, winter use is generally not recommended in colder climates as it will require plenty of energy to heat and keep the pumps running
Spa water will get into the pool and vice versa
If a shared pump stops working, you won't be able to use both the pool and spa
Pumps are not usually as powerful in attached spas
Bench seating is less comfortable and inflexibleV
More energy required to heat up
Lack of energy efficiency
Higher operational costs
The location of the spa is inflexible—it must be located next to the pool, which isn't always ideal since many spa owners prefer having hot tubs close to their back door for ease of access in winter
Benefits of A Separate Spa
In comparison, the advantages of having a separate spa include:
Cost-effective and budget-friendly spa option
Ideal on its own for small outdoor spaces
Easier to use and heat in winter
Ideal location—the location of a separate spa doesn't depend on the pool, so it can be located underneath a shade structure and near your home for ease of access in winter
Backyard design flexibility—your spa and pool can be located as near or as far from each other as you wish, opening up your backyard design options to create the ideal backyard oasis. Perhaps you want your spa on your deck or patio and your pool further into your garden.
Will still have access to the pool or spa if a pump malfunctions in either
Pumps are usually very powerful, providing a deeper massage
Often more comfortable seating options
Easy-to-use controls
Maintains constant temperature, requiring less energy and time to heat up
More energy efficient with and quality insulation
Lower operational costs
Portability—can take it with you when you move
Disadvantages of A Separate Spa
But again, there are also disadvantages of having a separate spa, including:
The need to test and treat spa and pool water separately
The design isn't seamlessly integrated with an inground pool but can be integrated into a deck or inground vault.
Materials may not hold up well over time compared to an inground pool attached  spa
How They Both Interact with Your Home and Landscape
When designed well, an attached inground spa blends into the landscape, complementing your pool, home, and property.
But if there are space constraints in your backyard, you may need to locate your spa away from your pool, making separate spas the ideal option.
Though not always as aesthetically pleasing as attached spas, separate spas can be installed in decks and vaults to complement the home and seamlessly integrate into the landscape.
Why It's Recommended to Have Them Separated
From a cost perspective, it is recommended to keep your spa and pool separate, especially in Canada. Due to our harsh winters, it's important to close your pool for the winter. So if you want to keep enjoying your spa all winter long, a separate spa will be easier and cheaper to run and maintain.
Separate spas are also more energy-efficient, retaining more heat, costing less to run, and taking less time to heat in cold weather compared to attached spas.
Separate spas are also more affordable than inground attached spas. And they can be just as aesthetically pleasing.
So, if you want both a pool and a spa in your backyard, consider the pros and cons of both attached and separate spas. And if you want to save on upfront costs and maintenance costs—especially in winter—a separate spa might be your best option to relax in all year long.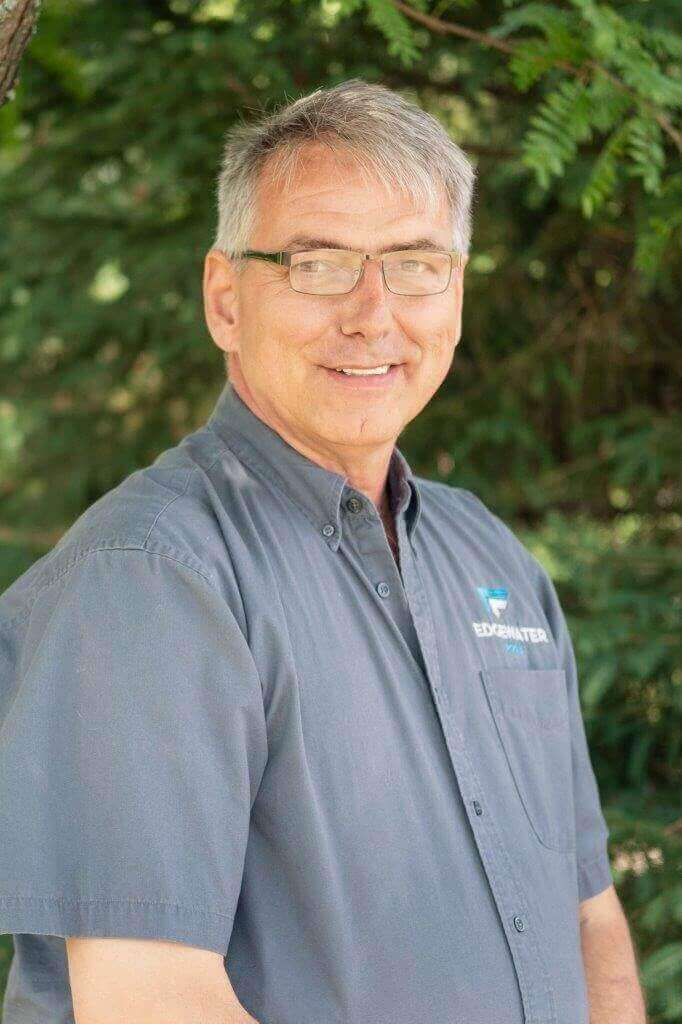 Bert Minor has been a part of the landscaping business for nearly twenty years and has gained an excellent reputation as an innovative and creative designer. In fact, several of his designs and projects have been featured in industry supplier magazines. An active and contributing member of the industry, Bert sat on various boards including the Ottawa Chapter of Landscape Ontario and the Landscape Ontario Provincial Construction Committee. Bert also contributed technical articles published in the Canadian National Landscape Association magazine. With a relentless pursuit of knowledge, Bert has attained several industry certificates in landscape design, landscape construction and with the PHTCC—Pool and Hot Tub Council Canada. Prior to joining the landscaping industry, Bert spent several years in management in the services sector primarily in a customer advocate role. His honesty and integrity and his ability to build and develop strong relationships with clients reflects that.