Back to Blog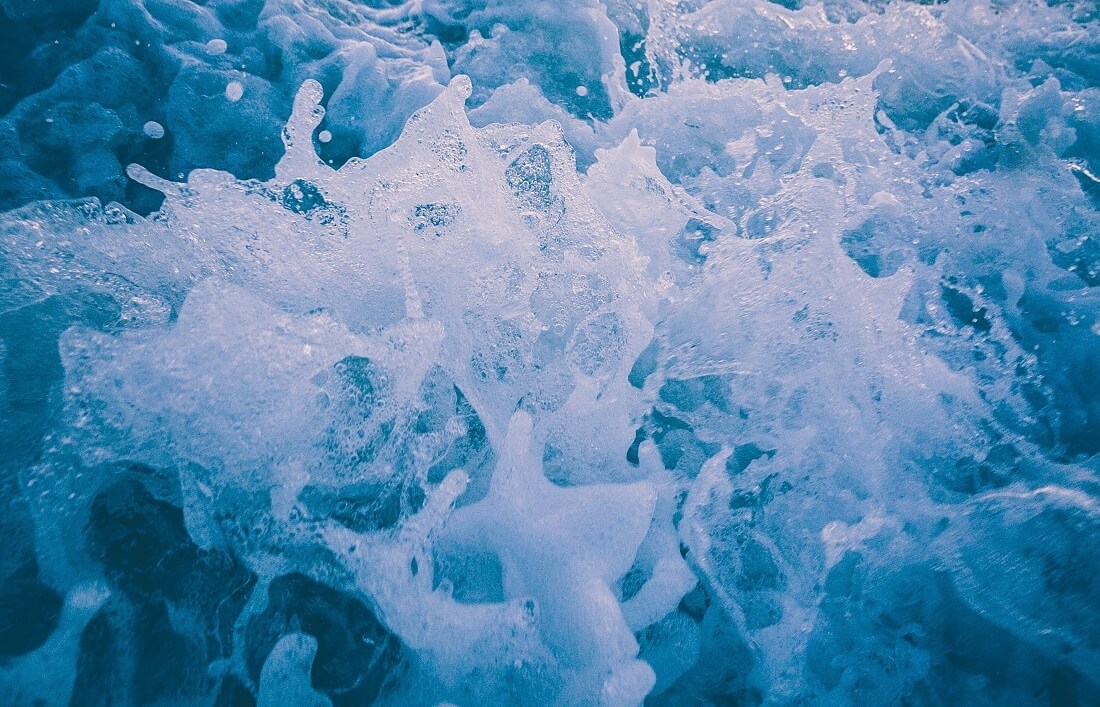 How to Start a Hot Tub & Inground Custom Spas
Whether you have a brand-new inground custom spa, or you haven't used yours since last year, ensuring the safety and cleanliness of your hot tub is critical for your enjoyment over the months to come.
There are many health benefits to incorporating spas and hot tubs in backyard spa designs. But you can only make the most of these health benefits if your hot tub is clean and safe to use.
If you're a hot tub and spa novice, or even if you've started up a hot tub before, this comprehensive guide will help you take the necessary steps for starting a hot tub for the season.
Step 1: Rinse & Drain
Starting New Hot Tubs
If you're starting a new hot tub for the first time, you'll need to clear any antifreeze in the plumbing. Hot tub manufacturers often ship hot tubs with antifreeze to protect the plumbing from damage in cold temperatures.
To clear antifreeze from the plumbing, fill the bottom of the hot tub with water—the area known as the footwell where you place your feet. Run the pumps for several minutes and then drain the hot tub.
Re-Starting Existing Hot Tubs
If you left water in your hot tub for a while without cleaning and maintaining it, then you will need to drain the old water and give your hot tub a thorough cleaning. Otherwise, your hot tub will not be safe to use due to bacteria growth.
Refill your hot tub with clean water after draining and add a quality jet and drain cleaner to the water, following the instructions on the packaging. Let the jets run for a while to ensure they are thoroughly cleaned. Afterward, drain the hot tub again.
For Winterized Hot Tubs
If you drained and winterized your hot tub, you will need to reconnect your drain plugs and fittings before filling with water.
Follow these steps for starting winterized hot tubs:
Close the drain valves
Put slice valves in the open or up position
Ensure the pump is connected by checking the top and front of it
Make sure the heater doesn't have any loose connections or missing plugs
Tighten any quick-disconnect fittings
Make sure the air blower is connected
Step 2: Turn Off Power
Before cleaning your hot tub, turn off the hot tub, unplug it from its power source, and turn off the circuit breaker to prevent the risk of electrical shocks.
Step 3: Clean Empty Hot Tub
Spray a non-abrasive cleaner on the shell and cover of your hot tub and wipe down with a soft cloth or sponge. Then rinse thoroughly so the soap won't foam up later.
If you left stagnant water in your hot tub for a long time, you will need to give it a deep cleaning of the jets and drain, as mentioned above.
Step 4: Inspect for Damage
While your hot tub is empty and dry, inspect it for cracks, stains, mildew, and discolouration, and address any issues before refilling the hot tub. Also, inspect the wiring before refilling, and if you notice any loose or frayed wiring, hire an electrician to fix the wiring.
Step 5: Install & Clean Filter
For a new hot tub, you will have to install a filter in every filter well. Check the owner's manual to see how many filter wells your hot tub has—there may only be one.
For existing hot tubs, remove the filter cartridges and clean them. Spray the filter with a filter cleaner or let it soak overnight in a chemical soak. Once clean, inspect to see if they need replacement before reinstalling.
Step 6: Fill Hot Tub
Use a hose filter on your hose and place the hose in the filter well to fill your hot tub. Otherwise, impurities from the water, such as minerals, metals, and calcium, can get in your hot tub and cause problems.
Refer to the owner's manual for the recommended water level. Generally, hot tub water should be high enough to cover the jets and about an inch below the headrest. Make sure the water level isn't too low, or it will put a strain on the pump and heater.
Also, avoid overfilling the hot tub since the water level will rise when you get in the hot tub, and you'll risk having water spill over and the remaining water might become unbalanced.
Step 7: Prime the Pump
You will need to prime the hot tub pump to make sure all the air is out of the lines. Refer to your owner's manual for instructions on priming the pump. Some control panels will have a self-priming mode.
Step 8: Add Start-Up Chemicals
Before adding hot tub-specific start-up chemicals, make sure the temperature of your hot tub has reached 30˚C (80˚F) so the chemicals will dissolve properly.
The water capacity of your hot tub will determine the amount of chemicals you should use. So measure out the chemicals accordingly and add each chemical separately to the water to avoid hazards from mixing chemicals.
Step 9: Run Pump
Run the pump on high speed for at least 10 minutes to ensure the chemicals are evenly distributed in the water.
Step 10: Test Water
Test the water chemistry of your hot tub to make sure it is safe and balanced. Unbalanced water chemistry can lead to bacteria buildup, damage to your hot tub, and skin irritation.
Along with this first test, you should test your hot tub water weekly, and bring a sample of your water in for professional testing monthly.
Step 11: Set Water Temperature
Set the water temperature to your liking. The recommended ideal temperature range for hot tubs is between 36˚C and 36˚C (98˚F and 102˚F). A hot tub should never be hotter than 40˚C (104˚F), or you'll risk burning yourself and damaging your hot tub.
It's always a good idea to use a separate thermometer for an accurate reading. Also, try to maintain a consistent temperature at all times to save money on electricity while protecting your heater and circuit board.
Step 12: Cover Hot Tub and Wait At Least 24 Hours
Once you set the temperature, let the water circulate for 10 minutes. And then cover your hot tub for 24 hours to allow the temperature to rise while retaining heat and preventing the loss of water and chemicals through evaporation.
Step 13: Test Water Again
Before you use your hot tub, be sure to test the water again and balance the chemical levels if needed.
Step 14: Enjoy!
Once your hot tub is ready to use, it's time for a soak. You may also want to consider adding accessories and features to make the most of your hot tub experience.
Whether you're starting a hot tub for the first time, you're opening it again after a long break, or you're shopping for hot tubs and spas, keep these crucial hot tub opening tips in mind. And remember, a clean hot tub makes for a safe, comfortable, and enjoyable experience.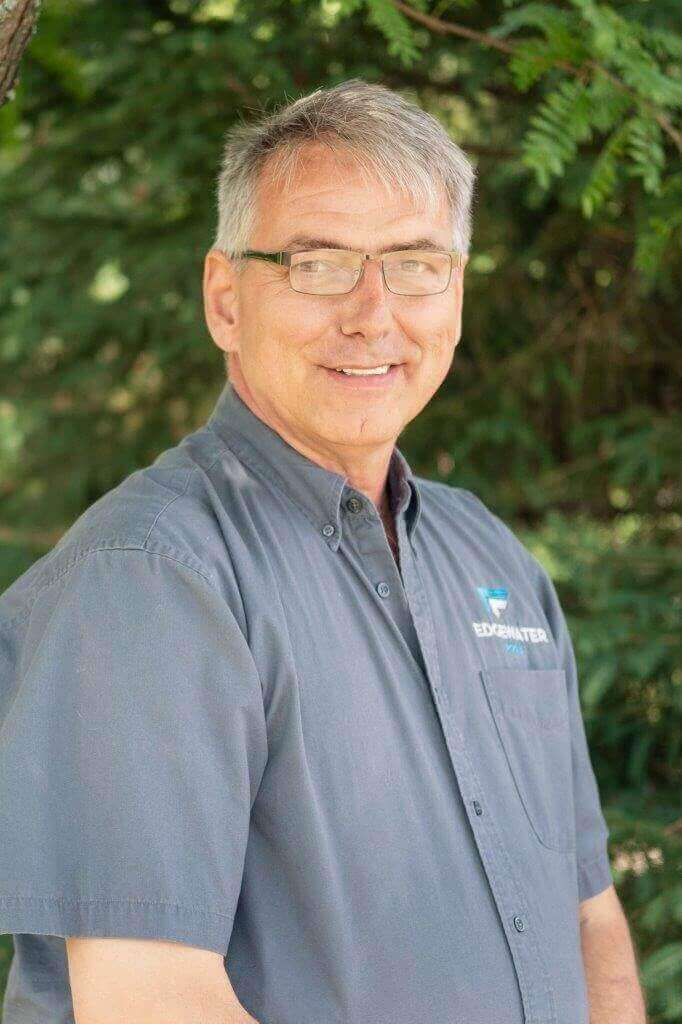 Bert Minor has been a part of the landscaping business for nearly twenty years and has gained an excellent reputation as an innovative and creative designer. In fact, several of his designs and projects have been featured in industry supplier magazines. An active and contributing member of the industry, Bert sat on various boards including the Ottawa Chapter of Landscape Ontario and the Landscape Ontario Provincial Construction Committee. Bert also contributed technical articles published in the Canadian National Landscape Association magazine. With a relentless pursuit of knowledge, Bert has attained several industry certificates in landscape design, landscape construction and with the PHTCC—Pool and Hot Tub Council Canada. Prior to joining the landscaping industry, Bert spent several years in management in the services sector primarily in a customer advocate role. His honesty and integrity and his ability to build and develop strong relationships with clients reflects that.