Back to Blog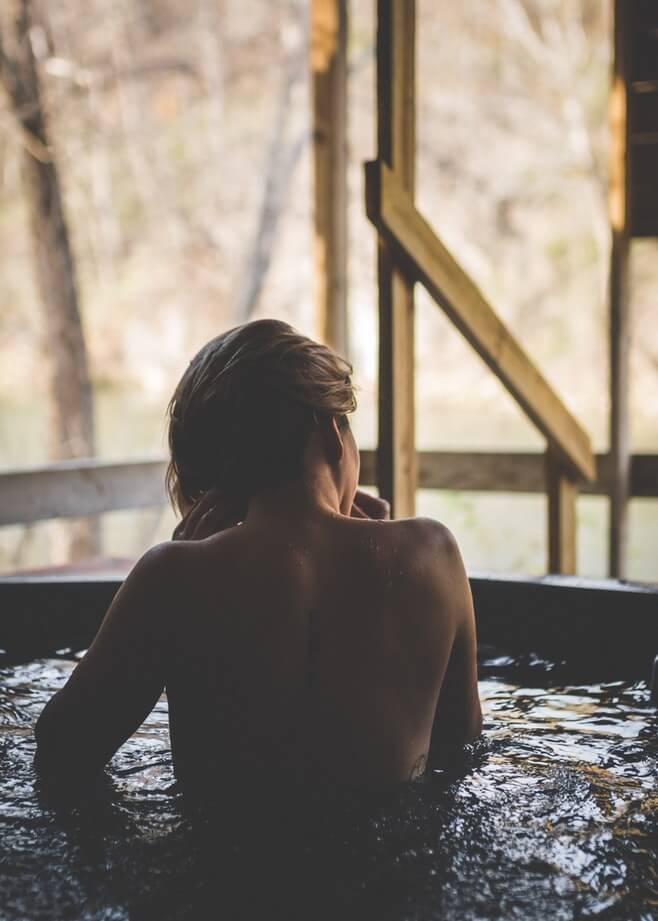 Tips for Buying a Backyard Spa or Hot Tub for Your Backyard Oasis
Did you know back pain is one of the biggest health problems impacting Canadian adults these days?
A recent report revealed that back pain is to blame for roughly 40% of work absences. That makes it the leading cause of absence in the country, even ahead of illness.
Building a backyard oasis with a new hot tub in it might be the best way to deal with back pain if you suffer from it. You can also benefit from having a hot tub installation done in so many other ways. It'll help you relieve stress, improve your cardiovascular system, and even help you sleep better at night.
Want to know when to buy a hot tub so that you're able to make the most of it? Continue reading to find out the ideal times for installing hot tubs.
When To Shop For Hot Tubs
You can purchase a hot tub at any time of the year. A good backyard pool and spa company will be able to provide you with one and install it for you.
But generally speaking, the fall, winter, and even the early spring will be the best times to put a hot tub in. Many backyard pool and spa companies will have the time to build the perfect backyard oasis for you during these times.
What To Look For When Buying A Hot Tub
If you'd like to have a hot tub installation done, there will be many things you'll need to look for when purchasing a hot tub. First and foremost, you'll want to consider all the different hot tub brands and select the one you like most.
You'll also want to think about which hot tub features you would like your new hot tub to have and give thought to which hot tub accessories you're going to buy. Here are some other things to consider as you set out to invest in a hot tub.
Good Customer Reviews
All the different hot tub brands are going to make it sound like their hot tubs are the best of the bunch. But which ones have people traditionally liked the most?
You can find out by reading through customer reviews for different hot tubs. Ideally, you'll want to buy a hot tub that has earned tons of positive reviews from people who have purchased it in the past.
You'll also want the backyard pool and spa company that will be providing you with a new hot tub to have great reviews. It'll let you know you're in good hands during your hot tub installation.
Excellent Customer Service
When you're in the process of installing a hot tub in your backyard oasis, you're going to spend your fair share of time working with a backyard pool and spa company. With this in mind, you'll want them to extend the best customer service possible.
You'll also want the hot tub brand to offer great customer service as well. If you experience any issues with your new hot tub, you'll appreciate the good customer service.
Product Warranties
As long as you hire the right backyard pool and spa company to install a hot tub for you, you shouldn't have to worry too much about having any problems with it. But in the event you do have issues with a new hot tub, you'll want to have a warranty in place for it.
Don't be shy about asking to see what product warranties cover when you're purchasing a hot tub. You'll be so glad you did if you ever run into any trouble with your new hot tub.
Delivery and Installation Costs
The price tags on hot tubs will vary quite a bit. Some will only cost a few thousand dollars, while others will cost tens of thousands of dollars.
The delivery and installation costs for hot tubs will also vary depending on which company you hire and when you choose to buy. That's why comparing hot tub prices will make so much sense. Compare prices as well as delivery and installation costs before agreeing to buy a hot tub.
Things to Consider
Prior to purchasing a hot tub, you should ask yourself a series of questions. It'll help you land on the right hot tub in the end.
Some of these questions should include:
Where exactly am I going to install a hot tub?
How large do I want a hot tub to be?
Which type of hot tub do I want?
What hot tub features will I use the most?
How much can I afford to spend on a hot tub?
Answering these questions will guide you in the right direction as you shop around.
The Reason for Your Purchase
People buy hot tubs for all kinds of reasons. Some do it so they have a place to entertain people when they come over. Others do it to reap all the health-related rewards that come along with hot tub installation.
You're welcome to buy a new hot tub for any reason you want. You're going to benefit from it in many ways once you begin using it.
Ongoing Costs
One thing you should remember when you install a hot tub is that there will be ongoing costs associated with it. You'll need to be prepared to pay to:
Run your hot tub with electricity from your home
Maintain your hot tub with the proper chemicals
Clean your hot tub every so often
Refill your hot tub with water
Fix your hot tub as necessary if it ever breaks
There is so much seasonal hot tub maintenance throughout the year. Make sure you're ready to do it from both a physical and financial standpoint.
Hot Tub or Spa: Which One Should I Get?
People tend to use the terms "hot tub" and "spa" interchangeably. But one thing worth mentioning is that there are things that set them apart.
A hot tub is usually a portable structure that can be moved around as necessary. It contains hot water just like a spa does, but you will be able to reposition it over time in your backyard, if you choose.
A spa, on the other hand, is typically an in-ground structure that will need to stay in one location following installation. It'll often be positioned right next to a swimming pool in a backyard.
You're free to choose to get either a hot tub or spa depending on which one you prefer. You should give thought to whether you'll need to move it around. Go with a hot tub if you suspect you might want to change its location over time.
The Takeaway
If you've been thinking about installing a new hot tub to create a backyard oasis, right now is the best time to do it. We can help you install a hot tub or in-ground spa this winter so that it's all ready to go once the spring and summer roll around.
Contact us for more information on the hot tubs we at Edgewater Pools can provide.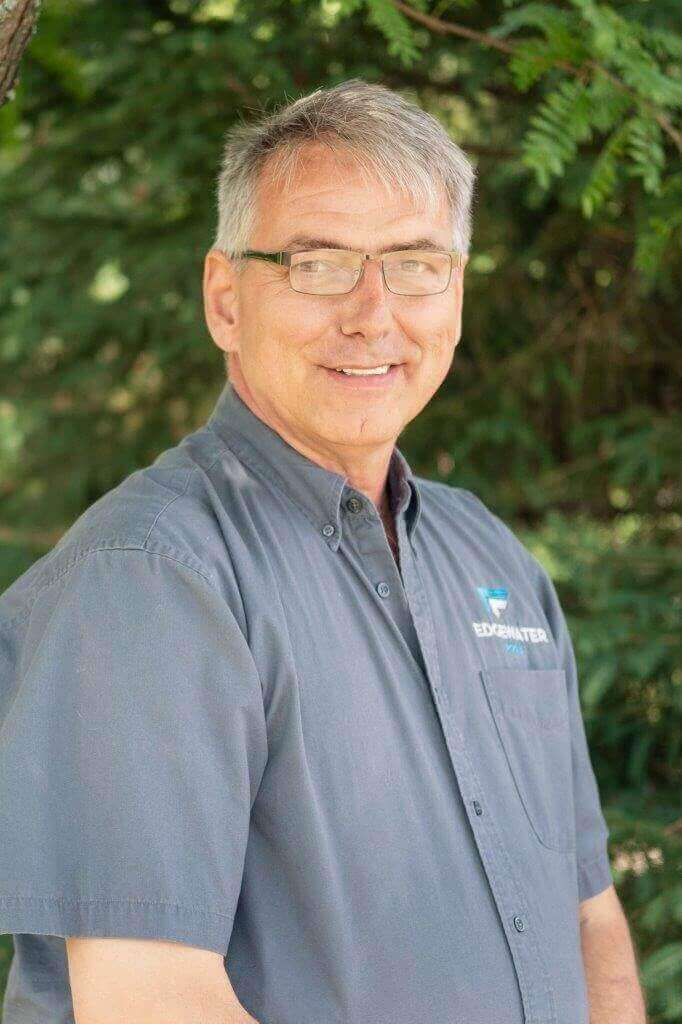 Bert Minor has been a part of the landscaping business for nearly twenty years and has gained an excellent reputation as an innovative and creative designer. In fact, several of his designs and projects have been featured in industry supplier magazines. An active and contributing member of the industry, Bert sat on various boards including the Ottawa Chapter of Landscape Ontario and the Landscape Ontario Provincial Construction Committee. Bert also contributed technical articles published in the Canadian National Landscape Association magazine. With a relentless pursuit of knowledge, Bert has attained several industry certificates in landscape design, landscape construction and with the PHTCC—Pool and Hot Tub Council Canada. Prior to joining the landscaping industry, Bert spent several years in management in the services sector primarily in a customer advocate role. His honesty and integrity and his ability to build and develop strong relationships with clients reflects that.