Back to Blog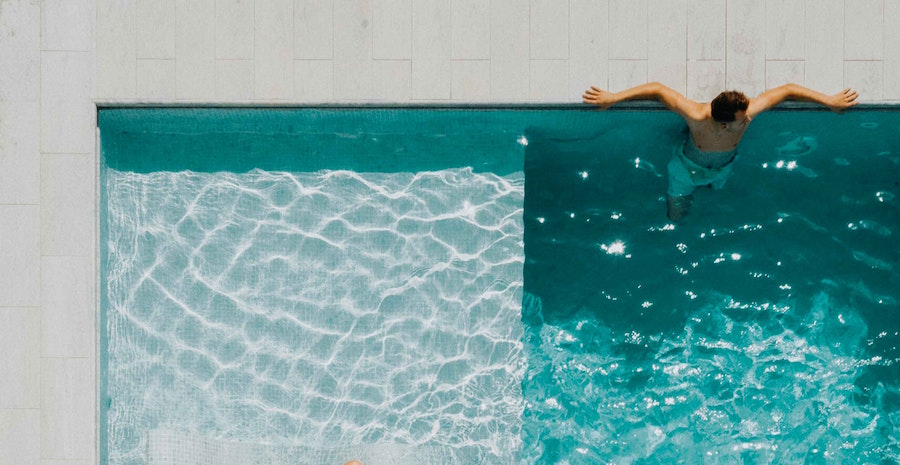 Why You Should Book Now to Avoid Missing Out
You may have heard of the 'pandemic pool craze.' If not, you can probably guess what it is: homeowners choosing to get a pool for their home during the COVID-19 pandemic.
The craze has left customers on long wait lists and pool builders and designers like us have been trying to help everyone as quickly as possible.
In order to avoid waiting too long, we recommend that everyone who wants a pool books as soon as possible. Read below to learn why.
A Swimming Pool Is Just What Your Home Needs
Let's face it – we've all been pretty stressed out recently. Following the COVID-19 pandemic, we've faced a level of stress and uncertainty that has changed the way we think about our homes. Having had to seek refuge in our homes more than ever before, we've thought a lot about what comfort actually means to us.
Swimming pools instantly crank up the comfort in any home. Think about it – imagine being able to take a dip in the pool during any hot or stressful day.
Of course, there are countless other benefits to having a pool in your yard. Here are a few:
They add a level of comfort you can't get with any other backyard installation

Pools are completely customizable – you can lounge your way!

Any home with a pool instantly becomes a great hangout spot for groups and gatherings.

Pools can dramatically increase the resale price of your home.
Book ASAP – Here's Why
If you're interested in getting a pool for your home, you need to get the ball rolling right away. That's because wait times for pools have increased.
Most pool companies are reporting that wait times for pool installation are booked a full year ahead – meaning that you should book in summer 2021 to get a pool for summer 2022. The wait times might not necessarily be this long forever, but we can only expect them to remain this way in the near future. Instead of waiting for the demand for pools to die down, booking now is the only good way to ensure your installation.
Why Are Wait Times So Long?
The COVID-19 pandemic has been largely linked to the increase in wait times – but it's actually a little more complicated than that. Learn more about the real reasons for the pandemic pool phenomenon below.
Demand From COVID-19
You could call the pandemic a lot of things: stressful, uncomfortable, isolating, and so much more. It's no wonder why people flocked to pool installation companies.
Usually, demand for pools increases in the spring and summer – but we've never seen anything like this.
Above, we listed the reasons why a pool could transform life at home, and when the pandemic began in 2020, homeowners realized that they'd need to make their homes more comfortable.
As a result, demand increased rapidly.
COVID-19 Restrictions
The demand increased for pools, and companies like ours wanted to fulfill our customers' wishes as quickly as possible. However, many regions placed legal restrictions on workplaces involving work like ours. As a result, fewer crew members were able to work on pools – especially considering that pool installation was not considered an 'essential service' in most areas.
Shipment Issues
To complicate things further, it wasn't possible for pool companies in North America to get ahold of many of the parts required for pool installation. These parts are made all over the world, but border restrictions and global workplace shifts made it so these parts were difficult or even impossible to get ahold of.
Chlorine Shortage
In 2020, a chlorine plant in Louisiana burned down following Hurricane Laura. This plant was responsible for a bulk of the chlorine made available for pool retailers across North America. As a result, the rest of 2020 saw a chlorine shortage that is still being felt in 2021. Demand for chlorine is high, but supply has been hard to come across.
Is the Pool Industry Recovering?
In some ways, yes, and in some ways, no.
The near future is still uncertain, especially considering the variants of the virus. Additionally, the chlorine shortage is still being felt pretty severely.
However, pool companies like ours are working hard to get pools into the yards of patient customers. With some restrictions lightening, we've finally been able to make our way through wait lists.
We can't stress enough that you need to book now if you wish to have a pool to use at any point next summer. Things are still unpredictable, and booking now means being safe rather than sorry.
Start Planning Your Dream Pool
At Edgewater Pools, we have plenty of great options for your pool. So, while you're on the wait list, start thinking about what you'd like. With custom-shaped pools, in-ground beauties, and even spas, there's something great for every pool owner.