Back to Blog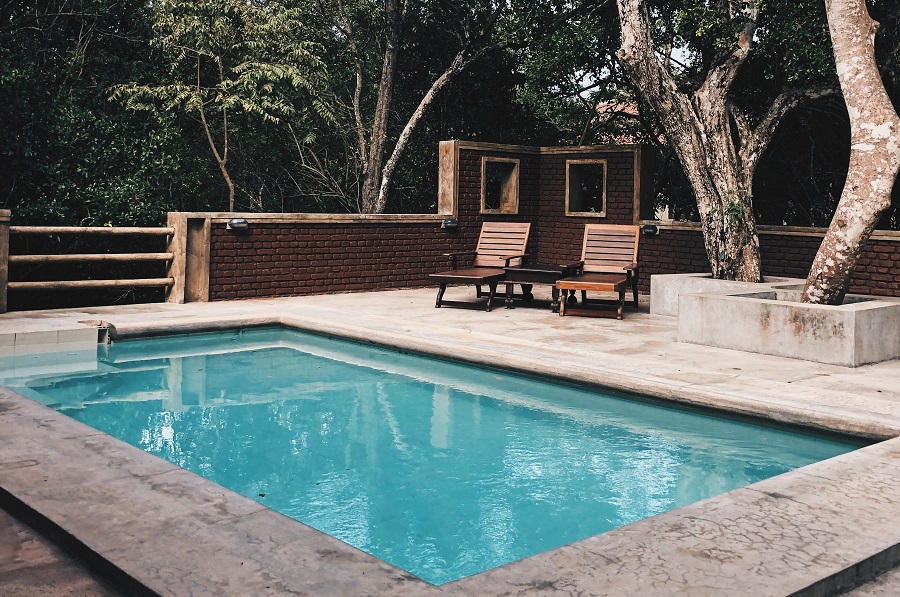 Pool Advice for Backyards of Any Size
Think of all the great memories that could come from having a pool in your backyard: relaxing afternoons by the pool, happy kids, and the best summer parties on the block. Of course, you'll need a big yard to pull these ideas off, right?
Not necessarily. Homeowners with small backyards may be able to install a brand-new pool, depending on a few circumstances. Read below to learn all the answers to your pool questions, including whether or not your backyard is big enough to fit the pool you've always dreamt of.
How Big Should a Pool Be?
Since every backyard is sized differently, there is no hard rule that determines how big a pool should be. However, it's often recommended that a pool take up less than a third of your overall yard. For example, if your backyard is 1,800 square feet, you should aim for a pool that is 600 square feet or smaller.
The reason for this recommendation is that a pool itself is meant to be a focal point within your backyard, rather than take up the whole yard. Having plenty of space around your pool will give you room to relax and lounge. Additionally, space is important for safety. With a pool that takes up too much space, you run the risk of having guests fall into the pool. Space is also important for rescues, if that should ever happen.
Is Your Backyard Big Enough For a Swimming Pool?
Now that you know that a pool should always take up less than a third of a yard's space, you may wonder if your backyard is big enough for a pool at all. The good news is that a pool can be installed in most backyards – even small ones.
Keep in mind that the average size of a backyard pool is 20-30 feet long and 10-15 feet wide, and some are even larger. If these numbers seem like they wouldn't fit into your yard, consider a smaller pool.
As you determine what approach taken, you may want to consider a few other things:
How many people will be using the pool?
Do you want anything to surround your pool?
Are you open to pool shapes other than the typically 2:1 rectangle?
We dive further into these considerations, plus a few others, below.
More Factors to Consider
Shape
You've probably noticed that most backyard pools are shaped as rectangles. These pools usually have a 2:1 ratio, meaning they are twice as long as they are wide. This popular shape might not work for your backyard, though – especially if your yard is small.
Thankfully, other options are available, from compact shapes like circles and squares, to abstract shapes that are made to fit the yard they'll be installed in.
Depth
A swimming pool needs a distinct shallow end and deep end. Pools usually go eight feet deep, but this option might not always be ideal. If your pool is small, you might want to avoid letting it go too deep. If your pool's shallow end transitions too quickly into the deep end, you'll create a safety risk for swimmers.
On the other hand, having no deep end means your kids–and lets face it, adults–can't do cannon balls or activities that require bit of extra water for safety.
Follow the Law
Most cities and townships have specific laws that pertain to the conditions under which you can install a pool. For example, you may be required to have a minimum distance between your pool and your property line, or you may be required to have a certain amount of space around your pool.
Before installing your pool, be sure to check your local pool enclosure guide, or ask a local representative if your installation is okay.
Extra Features
If you're planning on lounging around the pool, you'll want to make sure you have the space to do so. You'll want even more space if you want to pull out all the fixings, from umbrellas to lighting fixtures and even waterfall installments. Consider long-term goals like these when you pick the shape and size of your pool.
The Amount of Swimmers In Your Pool
If you're planning to enjoy your pool solo or with a partner, a small pool will do. But what if you're planning on letting your family use the pool? Or, you want to play games and sports in the water?
Most public pools place a limit on how many people can use the pool, and there's a good reason for that. There are more risks to safety when swimmers don't have space between them.
When you choose your pool's size, keep this in mind.
Here at Edgewater Pools, we're always excited to help homeowners find the right pool for them. Whether you're looking to install a small spa or get a pool the size of a football field – okay, maybe not that big – we're ready to help. We can also answer any of your questions regarding the size, shape, and safety of your pool.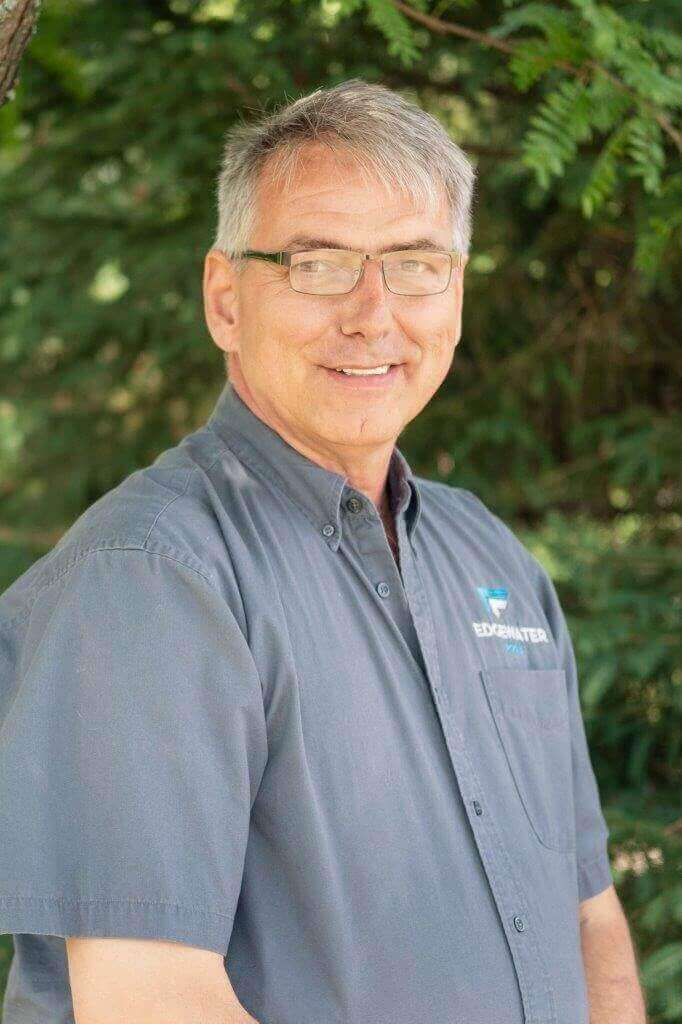 Bert Minor has been a part of the landscaping business for nearly twenty years and has gained an excellent reputation as an innovative and creative designer. In fact, several of his designs and projects have been featured in industry supplier magazines. An active and contributing member of the industry, Bert sat on various boards including the Ottawa Chapter of Landscape Ontario and the Landscape Ontario Provincial Construction Committee. Bert also contributed technical articles published in the Canadian National Landscape Association magazine. With a relentless pursuit of knowledge, Bert has attained several industry certificates in landscape design, landscape construction and with the PHTCC—Pool and Hot Tub Council Canada. Prior to joining the landscaping industry, Bert spent several years in management in the services sector primarily in a customer advocate role. His honesty and integrity and his ability to build and develop strong relationships with clients reflects that.