Back to Blog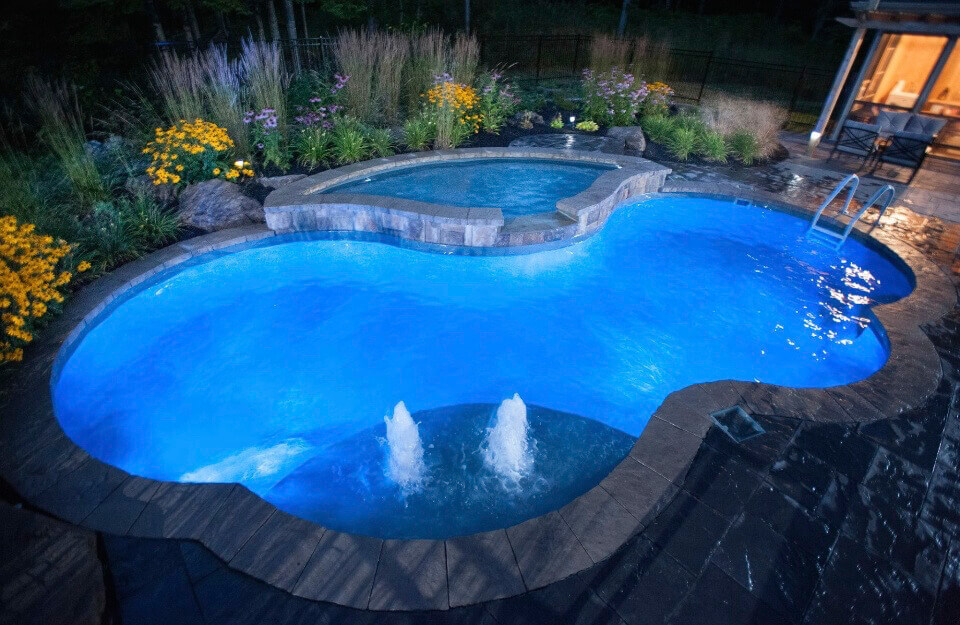 Turn Your Backyard Into an Oasis with These Simple Tips
A hot tub or spa alone is a great way to add more relaxation into your life, so why not go all out and transform your hot tub area into a complete home spa retreat?
There are many reasons why you should upgrade your hot tub or spa, and not just because creating your own backyard oasis will make you the envy of the neighbourhood this summer. Whether you're in search of a peaceful escape from a long and stressful workday, a relaxing place to socialize with friends and family, or simply wanting to enjoy the health benefits of hydrotherapy, there are many ways in which you can give your home spa that extra "wow!" factor this summer.
Aside from these obvious benefits, updating your hot tub or spa can be an excellent long-term investment. As temperatures drop in autumn and winter, your custom spa will allow you to enjoy your backyard far beyond the hot summer months. Plus, a few simple upgrades and accessories can significantly increase the property value of your home.
This article will break down all the different types of hot tub and spa upgrades to consider that will transform the look and feel of your yard.
8 Creative Upgrades to Consider:
1. Lighting
Not only is it great for ambiance, but ample lighting is also a highly recommended safety feature for your home spa. Make sure to install lights in shadowy areas so that you and your guests can enjoy a relaxing evening soak without worrying about tripping or falling. Solar LED lights are a great energy-efficient option for the eco-conscious hot tub owner.
For ambiance, you can also opt for underwater or floating lights for the interior of your hot tub or spa. Many brands offer colour-changing lights.
2. Water Features
In addition to jetting, adding a fountain or waterfall feature to your home spa or hot tub is always a crowd-pleaser. It adds an extra element of beauty to your backyard oasis during the daytime, and at night you can add some colourful lighting to really make your water feature pop.
Aside from their aesthetic value, water features also add utility to your home spa. A fountain or waterfall will provide soothing background noise to take your relaxation to the next level, and you and your guests can lay back and allow the cascading water to massage your neck and shoulders as you relax and soak.
3. Rock Features
Adding a few natural rock features can transform your backyard spa from an ugly concrete jungle to a rustic mountain spring. Some well-placed landscaping elements are sure to make the entire area's design more cohesive and visually appealing, which is great for both the relaxation factor and your property value.
This is a great alternative to building the spa into your deck for above-ground hot tubs. Wrap two or three sides of the hot tub in soil, rock and gravel, taking care to leave room to access the spa pack. If you are planning to put dirt or rocks up against the spa skirt, use thick plastic sheeting for protection. This is a perfect way to make an above-ground spa blend naturally into its surroundings. Rocks can even be placed so that they resemble steps, which can be used to enter the hot tub.
4. Refinished Exterior
Another important design feature that will add an element of cohesiveness to the overall design of your backyard spa area is the exterior of the hot tub itself. If the hot tub's exterior finish clashes with the rest of your patio design and the exterior of your home, it will stick out like a sore thumb.
Find a finish that matches the colour-schemes and materials used in the rest of your space. If your hot tub's exterior does not match your deck and you are unable to refinish it, you can build your deck up around the sides of your hot tub to create steps or a bench, giving the illusion of an inground spa.
5. Fencing
Adding some fencing to your spa area is ideal for both safety and privacy. Some municipalities have bylaws mandating homeowners to have a perimeter fence, especially if your spa is inground. Even if it is not legally required, we recommend adding some fencing to keep young children and pets from accidentally falling into your hot tub or spa. A fence can also help keep local wildlife at bay and even act as a windshield.
If your yard does not have a secluded area in which you can enjoy your hot tub or spa, a fence can also be an effective privacy feature to ward off prying eyes. If you do not want to opt for permanent fencing, there are other aesthetically pleasing options available such as portable folding screens or a trellis.
6. Patio & Seating
Although a hot tub or spa can be relaxing and beneficial on its own, having one sitting by itself in the middle of your yard can be an eyesore. Make the most of your outdoor space by adding a patio or deck to create a more spacious and cohesive look.
Your deck can be raised, recessed or even multi-level to add an extra element of feng shui to your space. You can make the space uniquely "you" by including plants, outdoor furniture, a built-in seating area, a firepit and another complementary décor.
7. Spillover Spa
If your backyard also includes an inground pool, you can turn your hot tub into a spillover spa to add a truly unique water feature to your backyard oasis. Spillover spas are hot tubs that connect directly to your pool, spilling over a ledge or a series of ledges through a small waterfall or fountain of water. Spillover spas are an excellent way to tastefully boost the aesthetic value of your space.
This underrated feature gives your overall design a more balanced and elegant look, plus it can be incredibly therapeutic. You'll feel like you are in a five-star resort without leaving your own backyard!
8. Pergola
A pergola is a great addition to any backyard, but adding one to your space can be extra functional if you have an outdoor hot tub or spa. A pergola is a gazebo-like structure that can be built over your patio, either across one area or the entire space. It adds a stylish feature to your backyard patio, plus it shades your hot tub and protects you from the elements while you soak – rain or shine!
Pro tip: A pergola requires a solid foundation and should be able to effectively drain water away from your hot tub to protect the structure from damage.
The Takeaway
Seeing as travel will be out of the question for the foreseeable future, why not take your staycation to the next level by turning your own backyard into a little slice of heaven this summer? There has never been a better time to upgrade your hot tub or spa. Whether you're looking to completely revamp your patio or simply add a few elegant lighting elements to your space, adding just a few of these simple upgrades will allow you to enjoy your new backyard oasis all year round.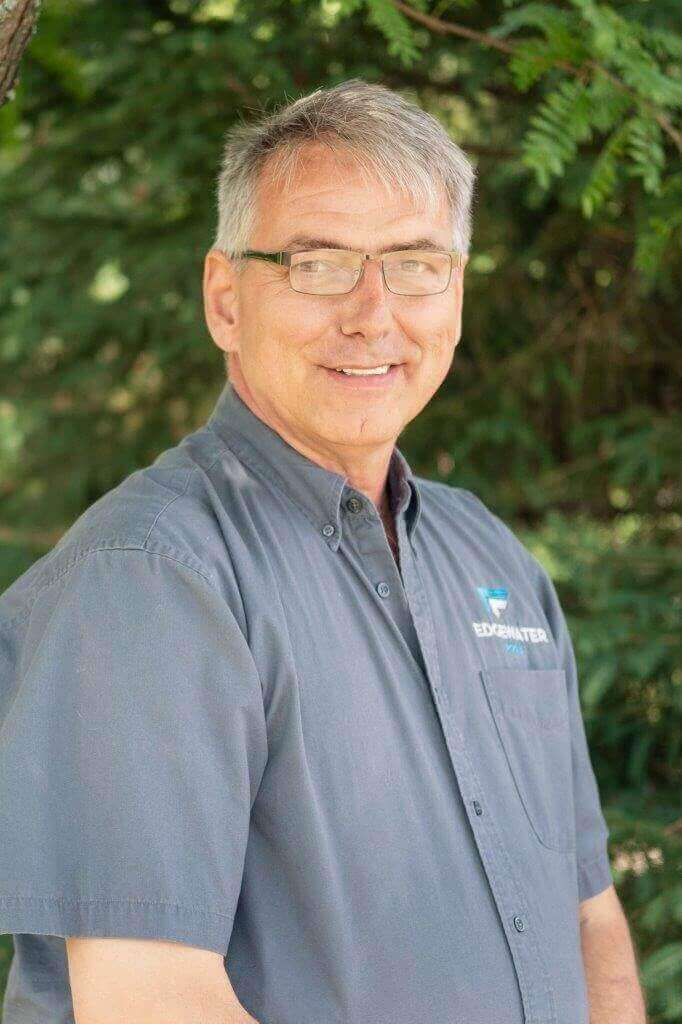 Bert Minor has been a part of the landscaping business for nearly twenty years and has gained an excellent reputation as an innovative and creative designer. In fact, several of his designs and projects have been featured in industry supplier magazines. An active and contributing member of the industry, Bert sat on various boards including the Ottawa Chapter of Landscape Ontario and the Landscape Ontario Provincial Construction Committee. Bert also contributed technical articles published in the Canadian National Landscape Association magazine. With a relentless pursuit of knowledge, Bert has attained several industry certificates in landscape design, landscape construction and with the PHTCC—Pool and Hot Tub Council Canada. Prior to joining the landscaping industry, Bert spent several years in management in the services sector primarily in a customer advocate role. His honesty and integrity and his ability to build and develop strong relationships with clients reflects that.