Back to Blog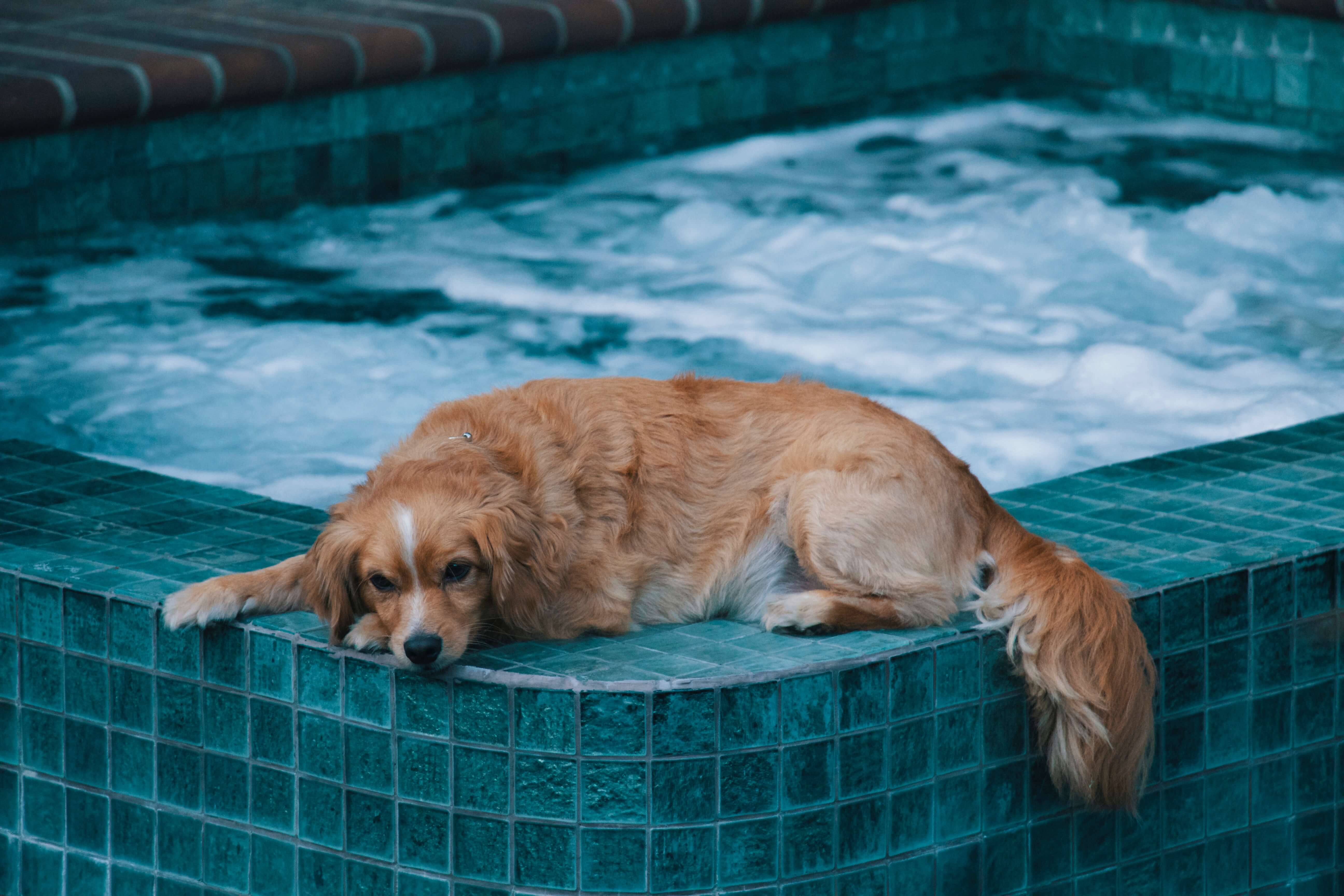 A Guide to Choosing the Best Luxury Accessories for Your Custom Pool and Spa
No matter how you plan on enjoying your hot tub, there's an accessory (or three) out there to help you make the most of it, no matter the season.
Whether you're in search of a relaxing escape from the day, a place to socialize with friends and family, or want to enjoy the many health benefits of hydrotherapy, accessories can help improve your custom pool and spa experience. You'll be left wondering what you did before you had them!
Custom in-ground spas allow you to enjoy your backyard even as temperatures drop in autumn and winter.
When planning your backyard oasis, think about how you plan to use your spa and backyard landscape, and the type of accessories that will help you enjoy your spa to the fullest year-round.
Accessories for Entertainment
Whether you're entertaining friends, family, or yourself, consider these accessories to make soaking in a spa even better.
Sound Systems
Relax with soothing music, or get the party started with your favourite playlist. Whatever the setting, you can really set the mood with an audio system.
Waterproofed wireless speakers make it easy to connect to your phone, tablet, or home stereo via Bluetooth. These can be installed next your pool for a more permanent option, or you can opt for portable speakers that you can position to get the best sound every time.
Toys & Games
If you have kids or friends that like a good game while soaking in the hot tub, pool-friendly toys and games are a must. In fact, there are even floating board games and ping pong tables to enjoy—though we'd recommend turning off the jets when you play unless you're looking to add some unpredictability to your next match!
Exercise Equipment
While a hot tub or spa might seem like a rather confined space for exercise equipment, there are a few options that are a match made in heaven. Larger tubs and spas, especially if they're in-ground, can benefit from simple rowing machines, a set of hand weights, or even a submerged treadmill. These allow you to take advantage of the low-impact benefits of various aquatic exercises.
Accessories for Comfort & Usability
Your spa is the place to go to unwind after a busy day. So comfort, access, and privacy are key to providing relaxation.
Privacy Screens
If you don't have a secluded area in your backyard to relax, then privacy screens are a must. You can opt for portable folding screens, permanent privacy fencing, or a trellis.
Many types of privacy screens also help shield your spa from the elements, serving as a windbreaker as much as a shield from prying eyes.
Greenery for Privacy
Backyard landscapes can be designed with privacy in mind. Trees and hedges provide ample privacy from neighbours while transforming your backyard into a lush getaway. However, if you're planning on using your hot tub year-round, make sure the greenery in your backyard landscape won't disappear in the fall.
Decking
A deck around your spa will give you a place to hang out and relax outside when you aren't soaking in the water. Decks are great additions for entertaining guests pool- and spa-side.
Built-In Seating
Take your spa deck up a notch with built-in seating. Instead of patio furniture, your deck can feature elegant built-in seating both near and around your spa, resembling a Nordic spa experience. You may even wish to include a fire pit in your design so you can relax by the fire in your backyard spa.
Built-in seating can also be great for outdoor storage space. Simply lift up the seat and you have storage for your cushions.
Spa Cushions and Seating
If you are too short to sit in your spa without your head being half submerged in water, consider using spa cushions. These cushions make soaking in a hot tub more comfortable and provide a better alignment with the jets. They come in a variety of sizes and styles and are also great for kids to use.
Therapeutic Accessories
To make the most of hydrotherapy in your at-home luxury spa, you need to use aromatherapy as well.
Scents and Essential Oils
Aromatherapy scents have many uses, such as reducing stress or relieving pain. Spa crystals come in various scents, like lavender, cucumber, eucalyptus, and pomegranate. A few drops of your favourite essential oils, meanwhile, can transform your hot tub into a dreamy, steamy getaway.
Spa Salts
To keep your spa pH levels balanced and your hot tub equipment safe, use scented spa salts. These come in a variety of appealing, relaxing, and sweet-smelling scents to create a true luxury spa experience.
Water Conditioners
Soften your skin while soaking in the spa with moisturizing water conditioners. But always check that your water levels are balanced before adding these to the water.
Safety and Maintenance Accessories
For the ultimate luxury backyard experience, keep your pool and spa safe and clean. Kids should never be near a pool or open hot tub unsupervised. And infants and young children should not enter or be near a hot tub. If your kids are an appropriate age to use your hot tub, make sure to turn down the temperature to at least 37˚C.
To keep your spa safe, consider using these safety accessories.
Fitted Covers
Fitted spa covers not only keep your spa cleaner and energy-efficient, but they also help keep small children and animals out of the water when not in use.
Locks
Locks for your spa cover will add extra security, ensuring no one can easily get in, especially when you're not at home.
Cover Lifts
Cover lifts make lifting your spa cover an easy one-person job. These lifts hold your cover out of the way and also provide privacy, acting as a privacy screen.
Signage
Make your hot tub rules clear with attractive signs around the hot tub area. These signs should include safety rules to ensure no one injures themselves in or around the hot tub.
Drinking alcohol while in a hot tub is especially dangerous. And you should never use a hot tub if there is thunder or extreme weather.
Gates, Rails, and Non-Slip Surfaces
Fencing with gates and locks around your hot tub area will keep children away from an unsupervised hot tub. Prevent slips and falls with handrails and non-slip treads on steps in and around your hot tub area.
Lighting
A well-lit pool and spa area is a safe area. You can use lighting to set the ambiance and keep everyone safe. Make sure to install lights in dark areas where someone could trip and fall.
Chemical Floaters
For convenience, hot tub chemical floaters are an easy way to help you maintain the proper sanitizer levels in your water.
Scrub Brushes
A hot tub scrub brush has a slight curve to efficiently scrub and clean the walls and corners of hot tubs. If you keep your hot tub clean, free of debris, and maintain proper pH and alkalinity levels, your hot tub will be clear, safe, and enjoyable to use without any skin irritation.
Once you know what you need to elevate your spa experience, contact professional spa builders. They can help you customize your in-ground spa and pool before you start building and ensure you get the luxury backyard getaway you've been dreaming of.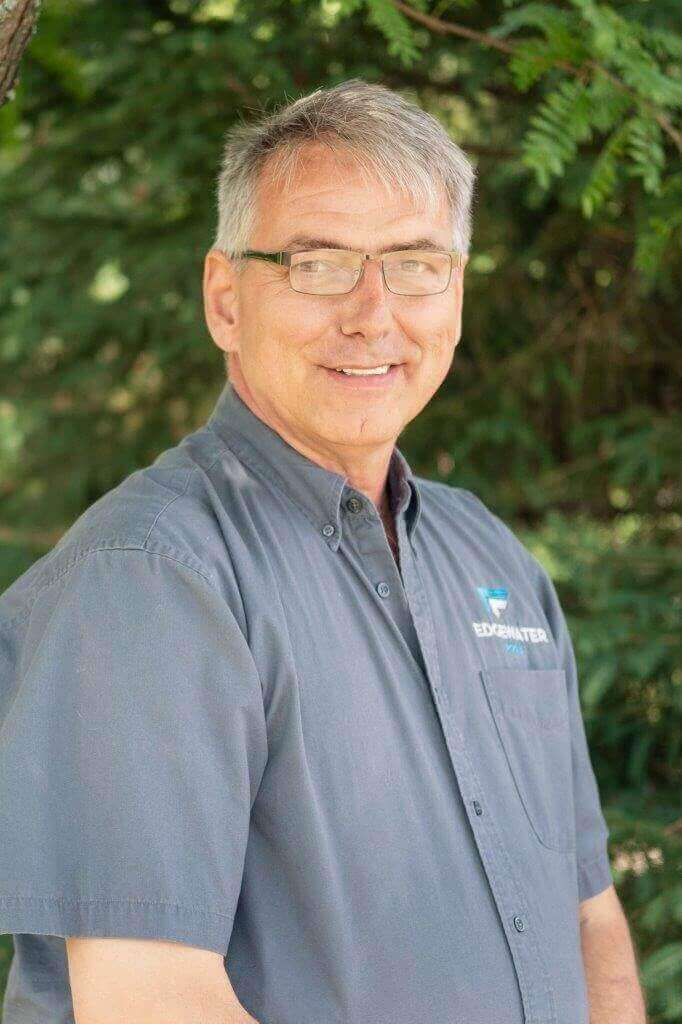 Bert Minor has been a part of the landscaping business for nearly twenty years and has gained an excellent reputation as an innovative and creative designer. In fact, several of his designs and projects have been featured in industry supplier magazines. An active and contributing member of the industry, Bert sat on various boards including the Ottawa Chapter of Landscape Ontario and the Landscape Ontario Provincial Construction Committee. Bert also contributed technical articles published in the Canadian National Landscape Association magazine. With a relentless pursuit of knowledge, Bert has attained several industry certificates in landscape design, landscape construction and with the PHTCC—Pool and Hot Tub Council Canada. Prior to joining the landscaping industry, Bert spent several years in management in the services sector primarily in a customer advocate role. His honesty and integrity and his ability to build and develop strong relationships with clients reflects that.