Back to Blog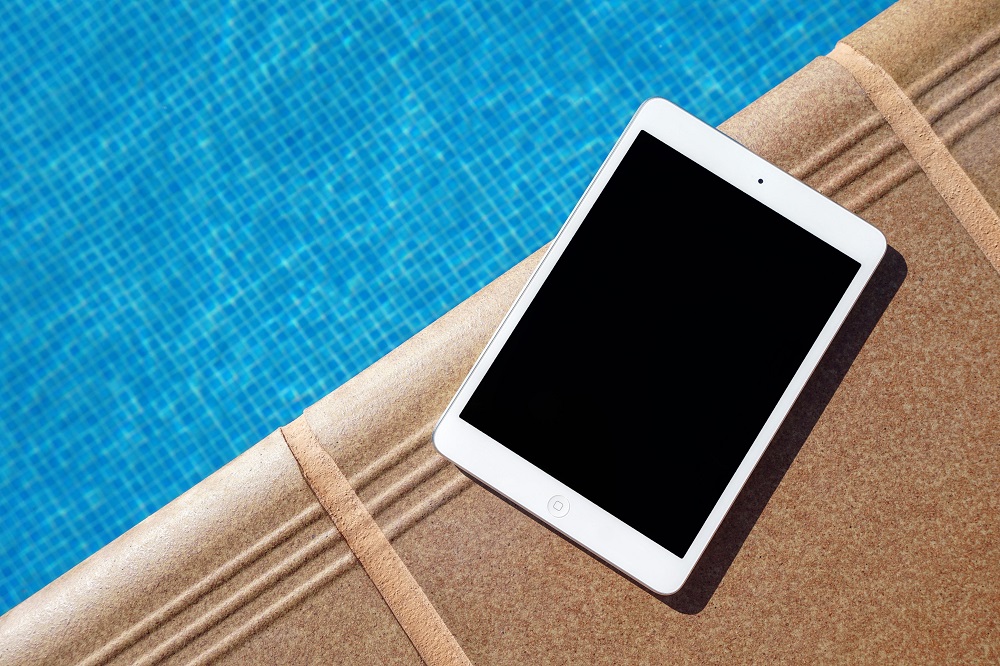 A Look at Inground Pool Automation Systems & How They Can Further Improve Pool Maintenance
Pool automation systems are now more affordable and easier to install than ever for residential pool owners.
Automation brings pool maintenance to your fingertips with the use of smartphone apps, so you can keep an eye on your pool and make sure it's in top condition no matter where you are.
And when connected to your smart home automation system, you can use voice commands to ask your system to run or stop the pump, turn up the temperature, turn on the mood lighting, and even turn up the music.
The future of pool maintenance is here, helping to make pool ownership so much easier. And more advancement coming soon.
Here's a look at the current uses and the future of automation for pool systems.
What Is Pool Automation and How Does It Work?
Pool automation allows you to control your pool equipment remotely, simplifying pool maintenance, making your pool more efficient, and most importantly, making your life a whole lot easier. Instead of dealing with complex pool equipment manually, you can leave the work to automation.
Smart pool automation systems connect to a control hub, your home's Internet, and your smart home system (if you have one). The control hub is connected to your inground pool's pump, heater, and smart relays that control other devices such as the lights and booster pumps.
Along with voice control at home, you can control this system using an app on your smartphone. You can also control your pool's equipment using a touchscreen pool pad that doesn't require an Internet connection.
To add a pool automation system, you will need a reliable Internet connection with minimum upload and download speeds of 3 Mbps where your pool pad is located.
Features
Pool automation systems can be controlled via the pool pad, an Internet browser, apps on your smartphone or tablet, and through your home automation system, such as Amazon Alexa and Google Home.
Here's a look at the many features/devices you can control with your pool automation system:
Can switch between pool and spa control on the app
LED lights
Automated pool covers
Chemical sensors to monitor chemistry and sanitizer levels
Water leak sensors
Motion sensor pool alarms
Motion-activated security cameras
Door and window alarms
Sound systems
Smart outlets and switches
Do I Really Need Pool Automation?
If you want to make your life a whole lot easier, then yes, you really do need pool automation. Once you discover the amount of time and energy saved by controlling your pool with your smartphone or smart home system, you'll be glad you made the switch.
Benefits
Here are the many benefits of pool automation for pool owners:
Set Themes
Pool automation systems allow you to set themes for the various features, such as setting mood lighting and heating up the spa for evening spa time or a pool party.
Themes can be set for holidays, romantic evenings, birthday parties, dinner parties, and for relaxing evenings by the pool.
So instead of adjusting each feature with different controls, you can tap a theme name on your touch screen, and each feature will turn on with a setting that is based on your preferences.
Heat Your Pool & Spa Ahead of Time
Instead of waiting for the water to warm up when you're ready to use the pool or spa, you can turn on the heat beforehand, even if you're not at home yet. This feature helps you save time and prevents you from getting into water that is too cold.
Save on Energy Costs
By only heating your pool and spa and running your pool equipment when needed, especially your pool pump during off-peak times, you can reduce energy costs associated with pool maintenance. And if you happen to leave your pump on by accident during the day, you can easily switch it off even if you're away from home.
Keep Your Pool & Spa Protected
You can set pool automation themes on your app to turn on any of the equipment and lights, so your pool is ready when you get home or is well-maintained when you're away on vacation.
If you're away during winter, you can set your system to turn on the heater automatically if the temperature drops below a specified temperature.
Convenience
If you're busy prepping for a pool party and your hands are full, simply ask your home automation system to initiate a theme to get the pool ready—e.g., turn on pumps, backyard lights, and water features.
And if you have an automatic pool cover, you can have your pool open itself and be ready to use during set times and then close itself at night and when not in use.
Pool Safety & Maintenance
With the added safety features to monitor your pool, you can keep an eye out to ensure children and pets aren't going near the pool unsupervised. And if there are maintenance issues with your pool—such as a pool leak or unbalanced chemicals—the monitors will let you know so you can make repairs, run the pump, and adjust the chemicals as needed.
This ability to monitor the health of your pool will prevent potentially costly damage to your pool and keep your water clean and safe to swim in.
Where Is the Automation Market Headed?
The future of pool automation will likely see pool owners never having to worry about regular pool maintenance. The pool automation system will eventually self-detect issues and balance itself or alert a service provider who will make adjustments remotely.
So owning a pool will no longer require plenty of time and work. Instead, pool owners will be able to spend more time relaxing and enjoying their inground pools and spa.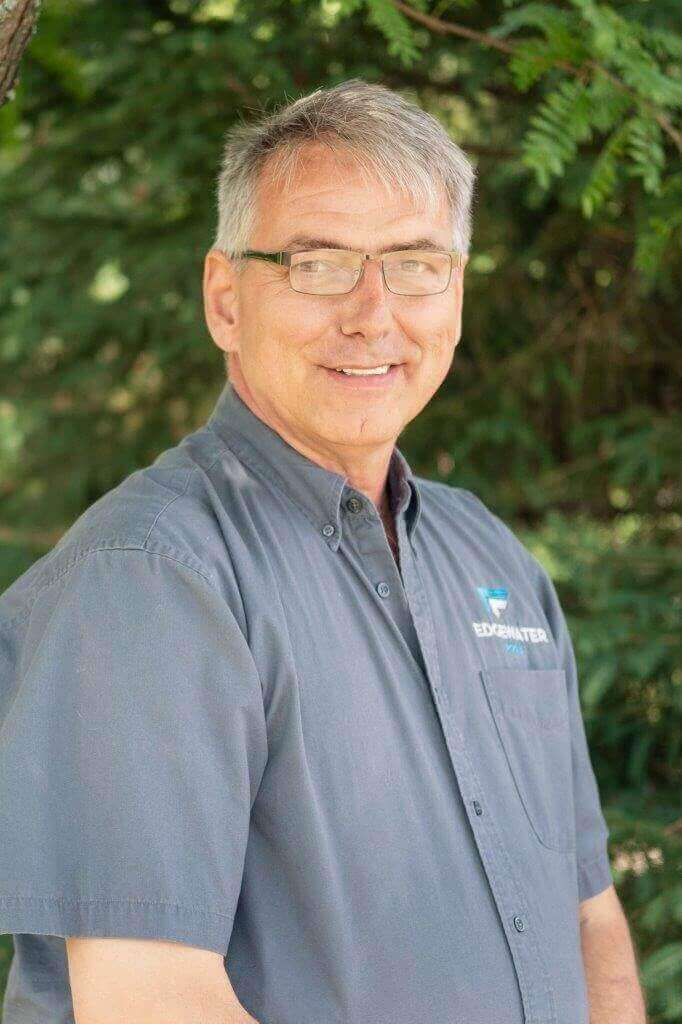 Bert Minor has been a part of the landscaping business for nearly twenty years and has gained an excellent reputation as an innovative and creative designer. In fact, several of his designs and projects have been featured in industry supplier magazines. An active and contributing member of the industry, Bert sat on various boards including the Ottawa Chapter of Landscape Ontario and the Landscape Ontario Provincial Construction Committee. Bert also contributed technical articles published in the Canadian National Landscape Association magazine. With a relentless pursuit of knowledge, Bert has attained several industry certificates in landscape design, landscape construction and with the PHTCC—Pool and Hot Tub Council Canada. Prior to joining the landscaping industry, Bert spent several years in management in the services sector primarily in a customer advocate role. His honesty and integrity and his ability to build and develop strong relationships with clients reflects that.