Back to Blog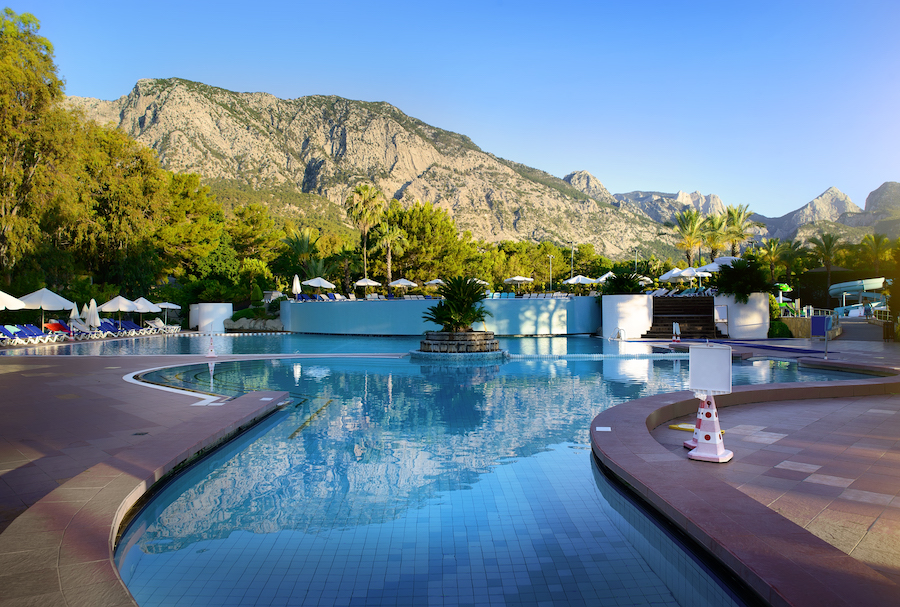 Trends To Help Turn Your Yard Into A Resort
During the 2020-2021 year, nearly 38,000 Canadians applied for pool permits. The demand for backyard pools is only continuing to grow as people spend more and more time in their own homes.
If you are thinking about building a pool in your backyard, then you need to make sure you choose a design that will work well with your specific needs. Read on to discover our guide to the best swimming pool designs in Ottawa.
One of the first questions a swimming pool company will ask you is "what design would you like for your pool?" There are many different types of pools to choose from, so it is important to at least have a rough idea of what you might like. Here are a few popular design trends that are taking over in 2022.
Small Pools
Just because you have a smaller backyard, doesn't mean you can't enjoy the luxury of a swimming pool. Many homeowners are opting for a smaller swimming pool design to accommodate their smaller families or backyards.
Plunge and cocktail pools are two of the most popular types of small pools. They allow you just enough space to lounge or cool off after a long day.
Saltwater
Many swimming pool services are now offering the option of a saltwater pool. A chlorine-based pool can dry out your hair and skin and can put out an unpleasant smell. Saltwater is easier on the skin and doesn't produce the harsh chemical smells that chlorine does.
It is much safer to store and work with salt and it also costs less to maintain. One thing that sets many homeowners back from switching to saltwater is the higher upfront cost of a saltwater chlorine generator. Once you get over this initial investment, however, it may be more than worth it to make the switch.
Tropical Landscaping
Why go on a tropical vacation when you can just escape to your backyard? One of the most popular trends this year has been adding tropical-looking furniture, rocks, and plants around the pool area. This turns your backyard into a relaxing oasis that is perfect for both a calm evening alone or a fun-filled day with friends.
Fire and Water Combo
Many Ottawa swimming pools are being built with a fire and water combo. This is where you add the element of fire to your pool. Many homeowners add small fire pits to the corners of the pool or columns around the pool.
Pool Automation
More and more things can be controlled through the power of your phone, and your pool is no exception. If you install a pool automation system, you can control your pool from anywhere with cell phone reception. Change the temperature, water features, timing of the filter, and the function of your lights, all from your phone.
Geometric Pools
The traditional swimming pool designs are a thing of the past. Geometric pools are all of the rage these days.
These pools have a specific shape such as a rectangle, oval or square with sleek, sharp edges. This type of pool is great for water sports and swimming laps.
LED Lighting
LED lighting can help make it easier to use the pool at all hours of the day. You can put LED lights both in and around your pool to light up the area, making it both more appealing and safer for your friends and family. You can choose from a variety of colours and design patterns to light up your space.
LED lights are also a smarter choice as they are long-lasting, energy-efficient, and overall brighter than typical pool lights.
Built-In Spa
If you can't decide between a swimming pool and a spa, then why not have both? A swimming pool can offer you fun and games, while a spa can provide you with ultimate relaxation. Think about designing a swimming pool with a built-in spa.
If you want a built-in spa, then make sure to ask your local swimming pool company if they can accommodate this need. If you want to know more about building a spa in your backyard, then check out our recent blog post on the subject.
Sun Shelves
If you have recently been to a resort or hotel, then you may have seen a pool with sun shelves. Sun shelves are flat areas in the pool's shallow end where you can lounge in a small amount of water with or without lounge chairs. These have been popular in commercial pools for years and are now making their way into people's backyards.
Sun shelves are a great place for smaller kids to play and for adults to tan or read a book while still staying cool in the water.
The Takeaway
If you are thinking about building a pool in your backyard, then make sure to keep in mind these popular design trends. Adding one or more of these elements to your space is sure to keep your pool appealing for years to come.
Here at Edgewater Pools, we offer some of the best swimming pool designs in Ottawa. If you are interested in building your own backyard pool, then check out our custom pool and backyard design services.