Back to Blog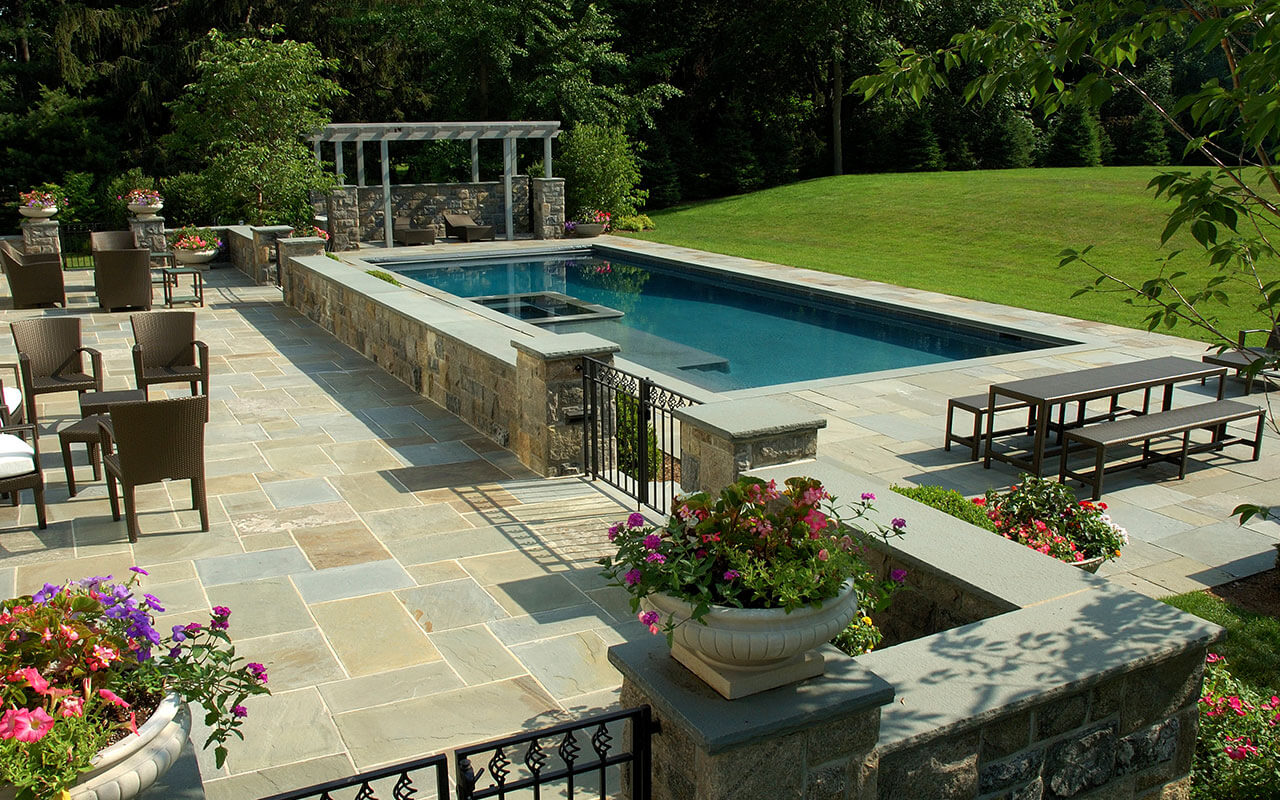 Outdoor design ideas for transforming your pool and backyard into an outdoor retreat
Homeowners are now making the most of their backyard and pool area by turning them into a luxurious outdoor living space. These backyard designs make it possible to entertain guests and relax by the pool in a comfortable and stylish fashion.
Pool landscaping and backyard design trends are focused on bringing cottage life to the backyard. Homeowners can spend less by investing in backyard design than on buying an actual cottage. Not only can you enjoy these trends year-round, they also help boost the value of your home.
KITCHENS & DINING AREAS
Most popular backyard design trends have pools as the focal point of the backyard. However, outdoor kitchens are gaining popularity for the ultimate resort feel by the pool. Having dinner and entertaining by the pool is easier with an outdoor kitchen and a comfortable dining area.
OUTDOOR LIVING ROOMS
Homeowners are looking for the outdoor retreat of a cottage but by their backyard pools instead. Covered backyard areas, such as pavilions, gazebos, decks, and patios are ideal for an outdoor living room full of comfortable and weather-resistant furniture, entertainment systems, and even TVs. A natural décor with neutral colours—including stone and wood—is in style. Accent rugs, cushions, and large lanterns in brass or stainless steel also add to the contemporary and low-maintenance designs.
Low-maintenance furniture is a popular trend for both outdoor dining areas and living rooms. Weather-resistant materials like teak, resin wicker, aluminum frames, and thick outdoor fabrics in neutral colours are the top choices for outdoor furniture. Resin wicker can withstand cold temperatures and UV rays. These qualities mean it won't fade or crack if it is left outside in any weather.
Comfortable furniture, from chairs and loveseats to sectional couches, are making outdoor living rooms the place to be in the summer. L- and U-shaped furniture arrangements are ideal for conversations with guests.
FIRE & WATER FEATURES
Fireplaces, fire pits, and fire-pit coffee tables add to the cottage-themed design. They also allow you to enjoy your backyard year-round for added warmth and comfort. Water features, such as fountains or water falls on privacy walls, also give a backyard the feeling of being in cottage country.
Along with water features, fireplaces, appliances, and comfortable furniture, pool landscaping with shrubs, trees, rocks, and other cottage-inspired designs can transform your backyard into the outdoor retreat you can escape to and relax in all summer long.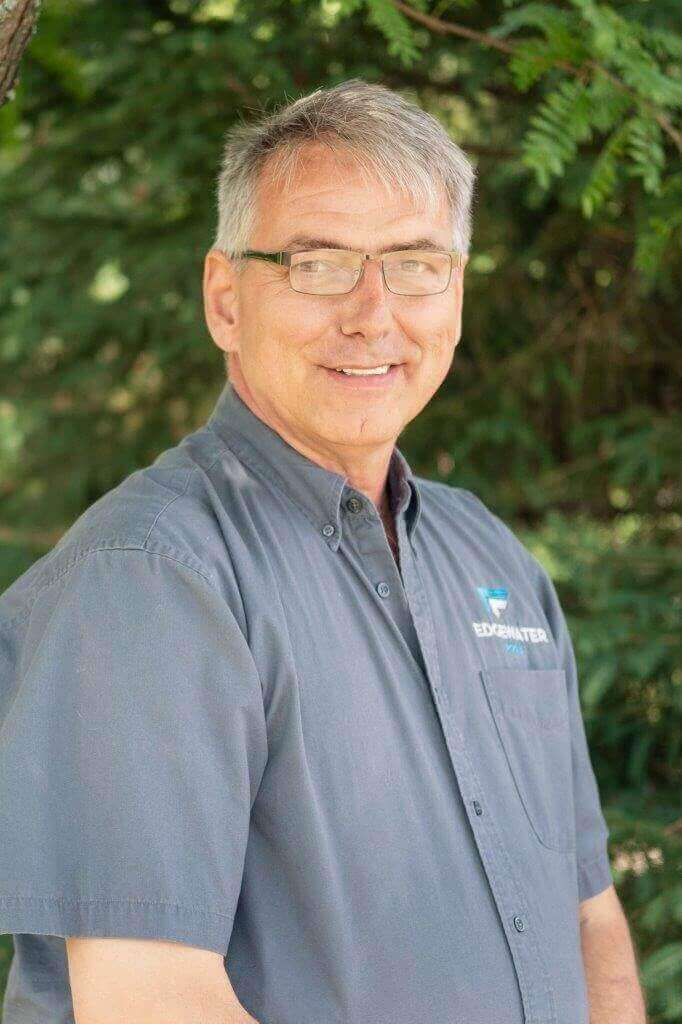 Bert Minor has been a part of the landscaping business for nearly twenty years and has gained an excellent reputation as an innovative and creative designer. In fact, several of his designs and projects have been featured in industry supplier magazines. An active and contributing member of the industry, Bert sat on various boards including the Ottawa Chapter of Landscape Ontario and the Landscape Ontario Provincial Construction Committee. Bert also contributed technical articles published in the Canadian National Landscape Association magazine. With a relentless pursuit of knowledge, Bert has attained several industry certificates in landscape design, landscape construction and with the PHTCC—Pool and Hot Tub Council Canada. Prior to joining the landscaping industry, Bert spent several years in management in the services sector primarily in a customer advocate role. His honesty and integrity and his ability to build and develop strong relationships with clients reflects that.