Back to Blog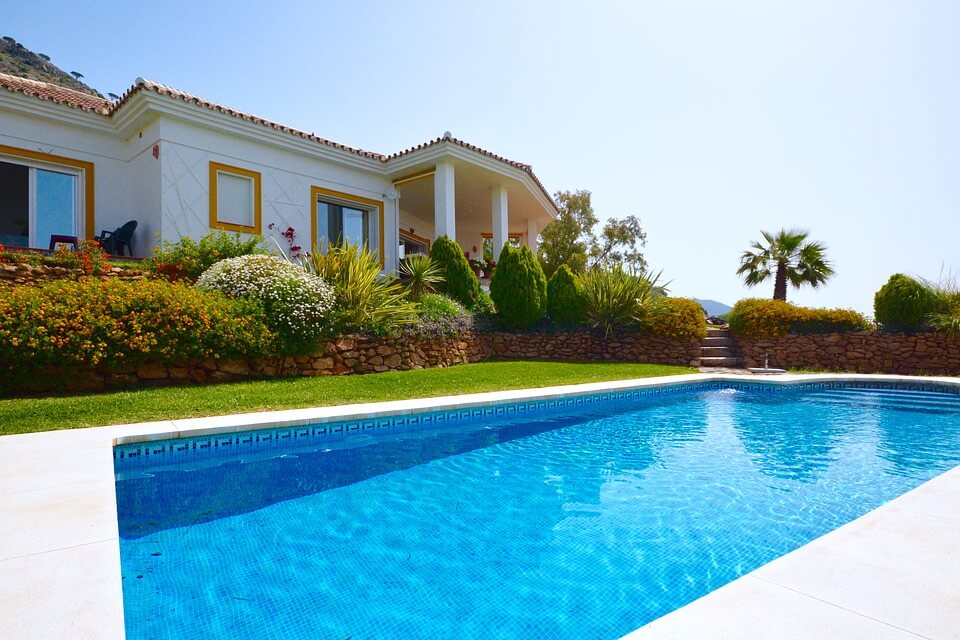 Tips for Planning Perfect Backyard Pool Landscaping
Pool landscaping is an essential part of the pool design process. Landscaping brings the whole pool area together to create a luxurious retreat in your backyard. Depending on your desired look and function, you may want low-maintenance landscaping, a lush garden with bright-coloured flowers, and extra privacy. Whatever you decide on, it's extremely helpful to choose a theme for both your backyard and pool during the planning process so you can keep your vision in mind while making decisions.
When you're ready to start planning, pool landscaping experts can help make your vision become a reality, planning and implementing the design for both your pool and your landscape. Here are important factors to consider when planning your pool landscaping.
Privacy
Additional privacy in a backyard is nice to have. You can enjoy your pool and patio without having to worry about neighbours looking in. Here are two of the most useful things to add to your backyard for ample privacy:
Fencing – A perimeter fence around your backyard property line will keep your backyard private and also keep kids and dogs from wandering off. Another option is to install a fence around your pool for safety and privacy. A pool fence includes a gate that you can lock so small children, and even pets, won't be able to get in without adult supervision. Fences are usually a job best left for the pros since they require time, expertise, and special equipment for a secure installation.
Plants – Tall shrubs and trees provide even more privacy when planted along perimeter fences or outside pool fences. Aside from looking nice and keeping your backyard private, tall plants also provide some shade in your backyard, keeping you cool and protected from the hot summer sun.
Plants
Not only do plants offer extra privacy, but they are an essential part of backyard pool landscaping. Plants create a desired look and atmosphere in backyards. With the right choices, location, and design, plants can fulfill the theme you're going for. Here are different types of plants to consider:
Grass – If there is enough space around your pool, grass is a great option for filling the space while giving green life to the yard. Grass is also soft for bare feet, kids to play on, and for you to rest on.
Planters – For a dedicated plant space, consider installing planters. These are great for bushes, shrubs, flowers, and other plants. If you happen to over-water the plants, the planters will keep the soil contained and away from your pool and the rest of your backyard.
Potted Plants – For extra splashes of colour around your pool, and especially for limited spaces, potted plants are ideal. Both the colour of the plants and the pots will contribute to your desired theme. Consider annual or perennial flowers in clay, metal, or bright-coloured pots.
Other Considerations – To keep your pool clean and safe, avoid deciduous trees that will shed leaves into your pool, along with fruit-bearing trees that will attract bees. Also avoid plants with barbs or thorns, such as roses.
Lighting
For both safety and atmosphere, lighting around your pool and backyard is a must. The convenient, energy-saving solar-powered lights come in a variety of types to help light up your backyard and pool including floodlights, lights along pathways, lights around your pool, and lights to emphasize a landscape feature, such as a shrub or a fountain. You can also use tiki torches to give your backyard a tropical feel.
Patio and Stones
For both the patio and coping (which caps off the pool shelf/wall), concrete is the most popular option. Concrete designs are versatile and affordable. You can also choose from a variety of pavers for your patio and coping—pavers, bricks, or flagstone.
If you want to add a nice touch to the rest of your pool landscaping, consider boulders and stones. You can even create a waterfall with a large boulder. Note that small pebbles and rocks should be far enough away from your pool to avoid getting washed in and damaging your pool lining and equipment.
Lastly, keep in mind that the size of your pool and backyard will determine your overall pool landscaping design. For ease and convenience, consider working with the pool landscaping pros. They can maintain your vision from start to finish, and give you advice on the ideal backyard space.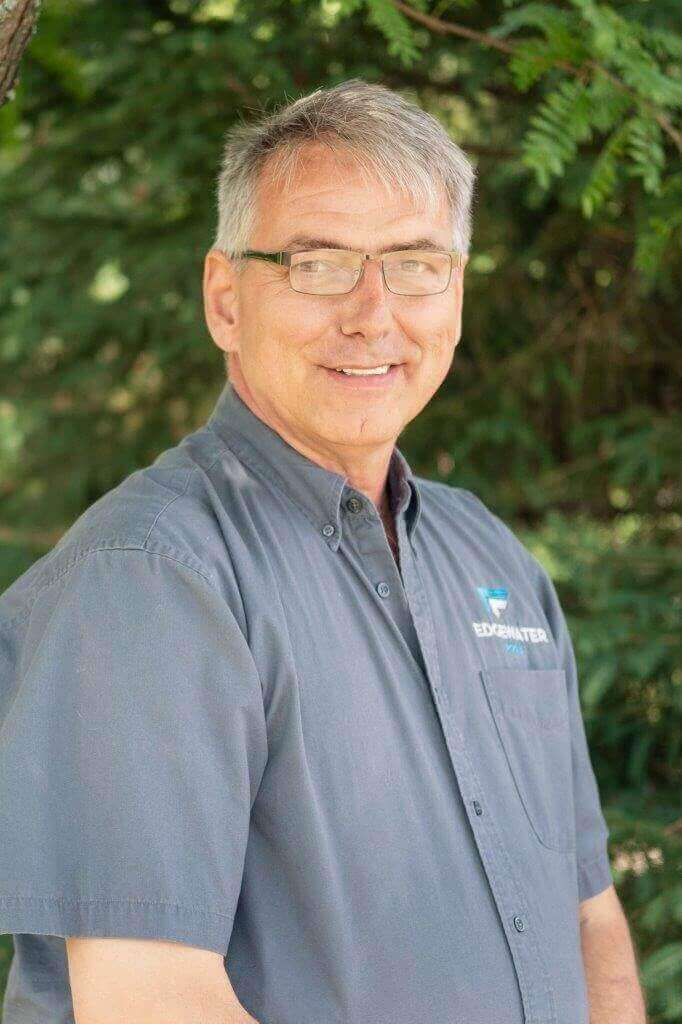 Bert Minor has been a part of the landscaping business for nearly twenty years and has gained an excellent reputation as an innovative and creative designer. In fact, several of his designs and projects have been featured in industry supplier magazines. An active and contributing member of the industry, Bert sat on various boards including the Ottawa Chapter of Landscape Ontario and the Landscape Ontario Provincial Construction Committee. Bert also contributed technical articles published in the Canadian National Landscape Association magazine. With a relentless pursuit of knowledge, Bert has attained several industry certificates in landscape design, landscape construction and with the PHTCC—Pool and Hot Tub Council Canada. Prior to joining the landscaping industry, Bert spent several years in management in the services sector primarily in a customer advocate role. His honesty and integrity and his ability to build and develop strong relationships with clients reflects that.