Back to Blog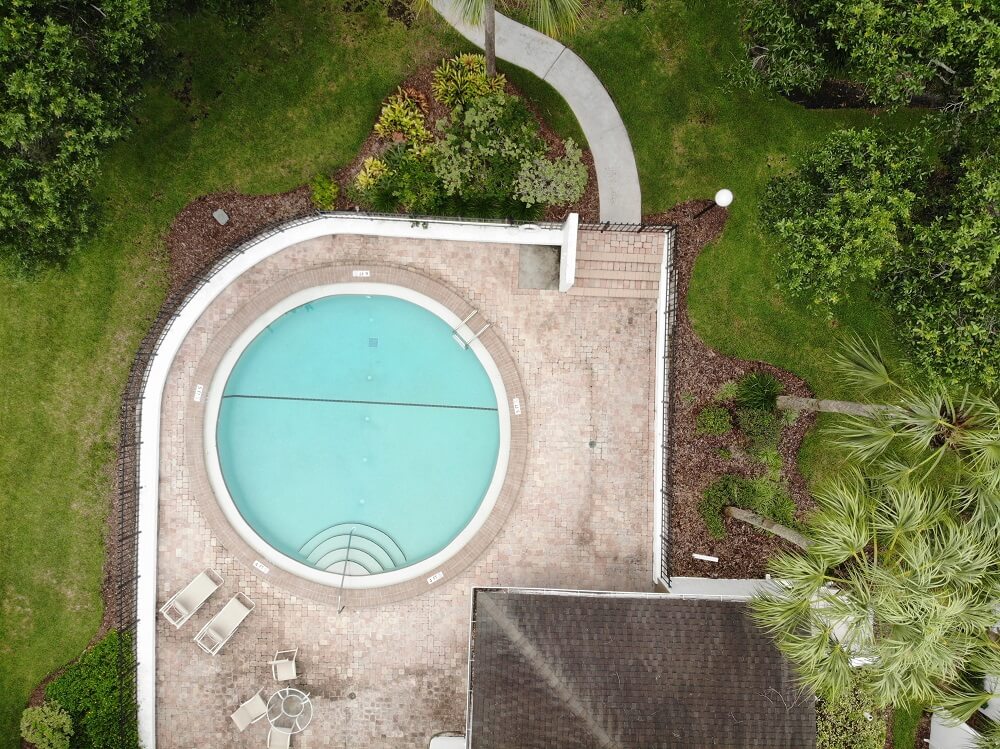 Start the Design of Your Luxury Pool Installation and Backyard Landscape Early So It's Ready in Time for Summer
Developing a backyard oasis and escape doesn't happen overnight. In fact, it can take several months to plan the design before the actual labour begins. And once pool builders and landscapers start working on your backyard, expect the project to take at least another four to six weeks.
To create a personal retreat you can enjoy during the pool season, it's important to give yourself time to integrate pool design and construction with a clear vision for your surrounding landscape.
So make the most of the offseason and start planning early. You can develop the design of your luxury pool and spa with pool builders, followed by pool landscaping with professional landscapers.
By planning your backyard oasis in winter, you'll beat the spring pool-building rush and be better prepared for construction come spring when the ground thaws. And you can actually start enjoying your new custom pool and backyard sooner than later next summer.
Planning Your Pool
When planning your pool design with pool builders, consider how you envision your backyard and pool area, and how you plan to use it.
You may want a simple, minimalist design with a couple of lounge chairs and surrounding greenery. Or, you may want a lush, tropical escape with a waterfall in your pool, plenty of flowers and foliage, a cabana or gazebo sheltering an outdoor living room, a patio, and an outdoor kitchen.
Whatever backyard ideas come to mind, you can use them to design your dream pool and backyard with pool builders. Prioritize your necessities and consider added luxuries that can make your backyard experience even more enjoyable.
Pool Design Options
There is no shortage of design options for backyard pools. From size and shape to depth and style, you and your pool builder can find the right pool for you and your backyard.
Here are some of the various options to choose from when planning your pool design:
Pool type—e.g. inground, semi-inground, or above-ground;
Pool materials—e.g. vinyl, fiberglass, or concrete;
Pool deck—plain, decorative concrete, pavers, natural stone, non-slip surfaces;
Pool style—modern, classic, minimalist, natural;
Lap pool, infinity pool, shallow pool;
The location of the pool in your backyard.
Work with a pool builder to put your overall vision into a design plan.
Your personal preferences and budget will help you and your pool builder design the ideal pool for your backyard. However, for the ultimate backyard oasis, inground pools are the top choice.
The Centrepiece of Your Backyard
It's important to make your pool the focus of your backyard landscaping design. It will guide landscaping decisions to improve the overall look and function of your backyard space. And it will boost your home's curb appeal.
Pool Features for Added Luxury
These pool features add to the style, function, convenience, atmosphere, and overall enjoyment of pools and pool areas:
Pool lighting;
Water features—waterfalls, water walls, fountains;
Spas;
Tiles;
Pool heaters;
Automated pool systems;
Tanning ledges;
Diving boards;
Slides;
Walk-in beach-style pools.
Landscaping Around Your Pool
While it's important to work with a pool builder to design your pool, you also need to work with a professional landscape designer to integrate your pool design with your overall backyard landscaping design.
Oftentimes, pool builders work with professional landscape designers so you can plan the entire project together.
After consultation, your landscape designer will sketch a design of your new backyard, either by hand or with computer design software, taking into consideration the existing specifications and dimensions of your backyard.
Pool landscaping ideas include:
Entertainment areas
Lounge areas
Patios
Gazebos
Lighting
Paths
Fencing
Outdoor kitchens
Outdoor living rooms
Gardens
Greenery
Planning Greenery and Garden Features
Plants and flowers bring life to a backyard oasis, transforming a backyard into a lush paradise.
The plants you choose for your backyard oasis will depend on your personal design preference. But with so many plants to choose from for your garden and landscape, your landscape designer can help you narrow down the best plants and flowers for your backyard based on:
The backyard design style and theme—such as modern, classic, natural, or tropical;
Location—e.g. climate and sunny vs. shady areas;
Ease of maintenance—e.g. low-maintenance evergreen grasses;
Size;
Colour;
Scent—add some fragrant flowers to enjoy their scents by the pool;
Texture;
Privacy; and,
Safety—avoid plants with thorns, spikes, or sharp blades.
Ideally, the plants in your backyard won't shed their leaves, needles, fruits, or nuts. And if they do, they will be far enough away from your pool so you won't be stuck cleaning leaves out of your pool on a regular basis. Plant debris can also clog pool filters and stain the pool deck.
If you want additional privacy in your backyard, consider planting trees and tall shrubs near your property's perimeter. When choosing plants, you'll also have to consider the distance of the root systems. You don't want roots to damage your pool structure, plumbing, or decking.
Also, avoid having plants overcrowd the walkways and lounge areas around your pool. One of the most important parts of pool landscape design is function, so accessibility and ease of use should be a priority.
This winter, get ahead of the pool-season rush and start planning your pool landscape. The offseason will give you plenty of time to work with your pool builders and landscape designers to finalize the perfect plan for you and your backyard.
Once the ground thaws in spring, your pool builders and landscapers can start working to make your dream escape a reality. And since the entire project—pool, pool deck, water features, fencing, garden, patio, and other features—can take four to six weeks to complete depending on the scope of the project, the earlier you start the project, the better. This way you can make the most of your new pool and backyard oasis as soon as possible next summer.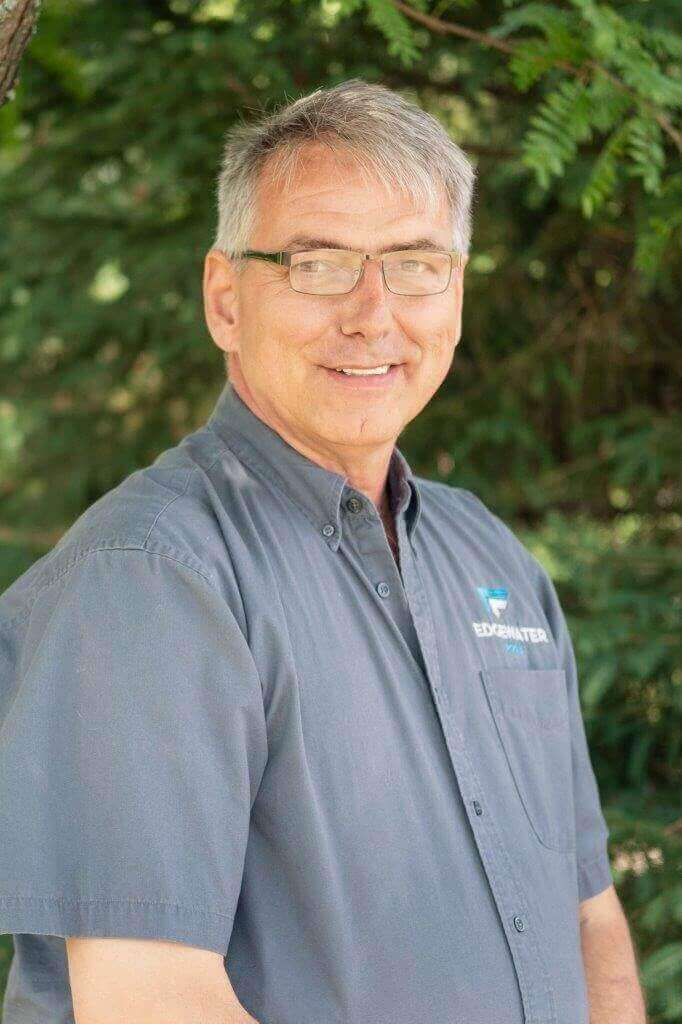 Bert Minor has been a part of the landscaping business for nearly twenty years and has gained an excellent reputation as an innovative and creative designer. In fact, several of his designs and projects have been featured in industry supplier magazines. An active and contributing member of the industry, Bert sat on various boards including the Ottawa Chapter of Landscape Ontario and the Landscape Ontario Provincial Construction Committee. Bert also contributed technical articles published in the Canadian National Landscape Association magazine. With a relentless pursuit of knowledge, Bert has attained several industry certificates in landscape design, landscape construction and with the PHTCC—Pool and Hot Tub Council Canada. Prior to joining the landscaping industry, Bert spent several years in management in the services sector primarily in a customer advocate role. His honesty and integrity and his ability to build and develop strong relationships with clients reflects that.