Back to Blog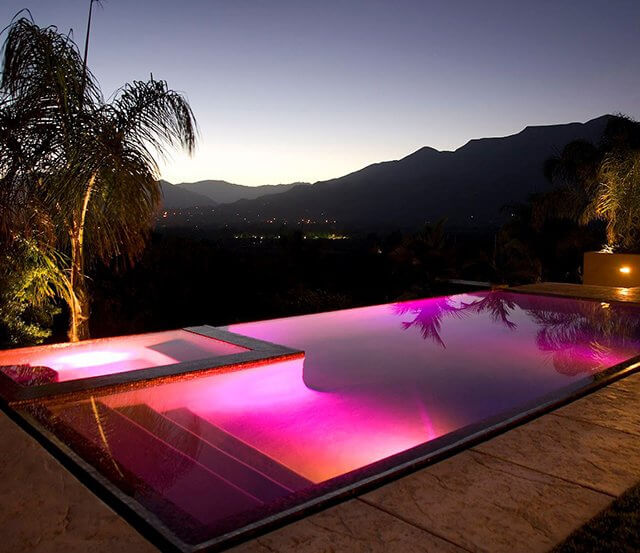 Ideas for New Lighting in and Around Inground Pools
A change in pool lighting can transform your backyard and inground pool into a beautiful tropical escape. With the right lighting, your backyard can mimic the look and feel of high-end vacation resorts. A well-lit pool and soft lighting along walkways and gardens offer a relaxing atmosphere while also keeping clear visibility at night. If you're looking for new ideas for your pool lighting, consider these many lighting options available for installation in and around inground pools.
Incandescent Lights
Upon installation, incandescent lights are more affordable than other types of lighting. However, they are not as energy efficient, so they will cost you more in energy bills over time. Also, traditional pool light fixtures can be difficult (and costly) to replace, so weigh your options when choosing between initial and future costs with incandescent versus other types of lighting.
LED Lights
The most popular type of lighting these days is LED lights. Not only are they easy to maintain, and are available in plenty of vibrant colours, but they are also incredibly energy efficient. Although they do cost more for the initial installation, they will save you more on energy and maintenance costs compared to incandescent lights. LED lights have a long lifespan, so they will require fewer replacements over time. In most cases, the future savings of LED lighting far outweigh the initial installation costs.
Solar Lighting
For the most energy-efficient pool lighting option, solar power is the obvious choice. You can use solar lights both in your pool and for your backyard, landscape, porch, walkways, and areas around your pool. However, when it comes to brightness, these lights vary and may not be as reliable for nighttime vision compared to other lights. However, solar lights are a practical and environmentally-friendly addition for soft lighting in and around your inground pool.
Fiber Optic Lights
Although these are more expensive than both incandescent and LED lights, fiber optic lights cost less down the road and are easy to maintain. These lights also offer a large variety of colours and light variations that come with LED lights.
Lighting for Your Backyard
Soft lighting around your deck, pathways, and landscape will keep your backyard and outdoor space easier to see and walk through at night while looking beautiful. Lighting outside of your pool will also help to keep the bugs away while you're swimming.
Keep Your Pool Colour in Mind
The colour of your pool tiles or lining will affect how lights appear underwater. Lighter-coloured backdrops will reflect light, while darker pools will absorb light. If you want that brightly lit pool at night, look for lights that will work well with your pool colour. Look at examples of lighting installation options paired with pools that have the same colour, tiles, or lining, as your pool.
Space Out the Lighting in and Around Your Pool
To give your backyard area a relaxing atmosphere, opt for softer lights dispersed around your pool, and have more than one light in your pool. One bright light can be hard on the eyes, so get at least two installed in your pool and several around for the optimal visibility and appearance.
Whether you want an environmentally-friendly lighting option, or you want to mix and match the lighting in and around your pool, there are plenty of lighting options to give backyard and inground pools a new and improved look. Consider these lighting options and ideas to get you started on your pool lighting upgrades.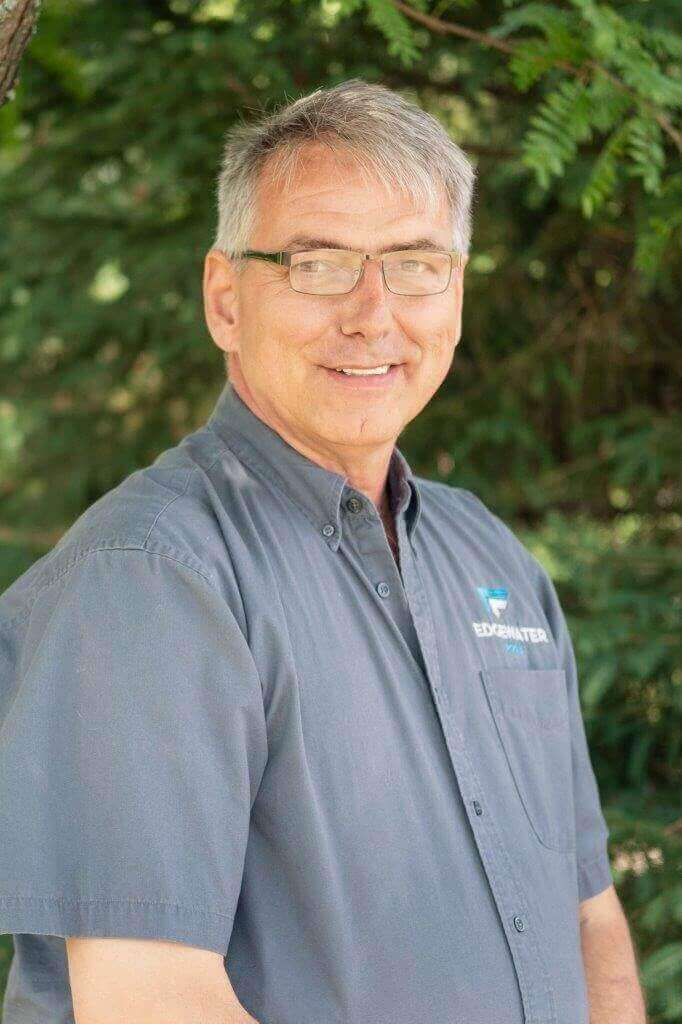 Bert Minor has been a part of the landscaping business for nearly twenty years and has gained an excellent reputation as an innovative and creative designer. In fact, several of his designs and projects have been featured in industry supplier magazines. An active and contributing member of the industry, Bert sat on various boards including the Ottawa Chapter of Landscape Ontario and the Landscape Ontario Provincial Construction Committee. Bert also contributed technical articles published in the Canadian National Landscape Association magazine. With a relentless pursuit of knowledge, Bert has attained several industry certificates in landscape design, landscape construction and with the PHTCC—Pool and Hot Tub Council Canada. Prior to joining the landscaping industry, Bert spent several years in management in the services sector primarily in a customer advocate role. His honesty and integrity and his ability to build and develop strong relationships with clients reflects that.