Back to Blog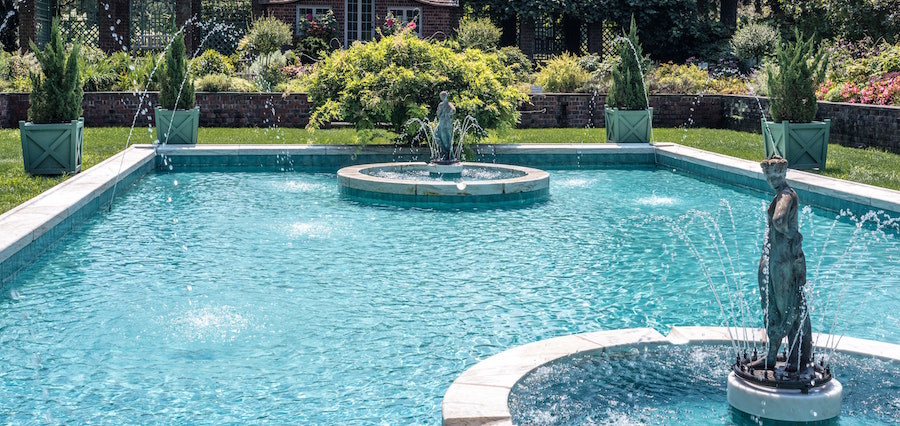 Types Of Water Features to Consider Adding to Your Pool
Looking to create a luxury oasis in your backyard with your inground pool as the focal point? Water features can help you achieve this.
Water features add an incredibly luxurious and elegant touch to your pool area, transforming it into a resort-like spa. But with so many options, you may be wondering, "where do I even start?"
To help you understand everything that goes into making over your pool with stunning water features, we'll go over all the different types of features to consider, along with the different factors to take into consideration before having them installed.
What Are Water Features?
Water features are additions to your inground pool that add visual interest and enhance your overall pool experience. They can be simply decorative, relaxing, functional, or even a combination of all three.
How You Can Benefit from Water Features
Besides being aesthetically pleasing, water features add a luxury feel to your backyard and give off a resort vibe. Plus, features like a water curtain or waterfall are incredibly soothing and relaxing, making your pool feel more like an outdoor spa.
And of course, like any luxury upgrades, adding water features to your pool will add immense value to your home should you choose to sell.
Types of Water Features to Consider
Deciding which water features to install can be difficult, as there are so many different types to consider, each with their own set of benefits.
With that being said, here are some of the most common water features to consider.
Spillover Spa
Think of a spillover spa as a hot tub that's connected to your pool. This allows you to have the best of both worlds and move from one to the other with ease.
Not only does a spillover spa allow you to relax in hot water after a cool swim, but it also blends seamlessly into your pool's existing layout.
Waterfall
As one of the most popular yet luxurious water features, waterfalls can be custom made to fit the size of your pool using genuine or synthetic rocks or stacked stones. The water flow can also be customized and can be a rough and uneven stream tumbling over a wall or a thin, delicate sheet.
Curtain
Similar to a waterfall, a curtain is a narrow yet wide curtain or sheet of water often that overhangs on a rock wall that falls into the swimming pool.
Deck Jet
Deck jets are fountains installed on your patio or deck that shoot small streams of water into your pool. They typically will have interchangeable nozzles, so you can achieve a different size or pattern of stream depending on your mood. They can also be adjusted for height and distance.
Bubblers
Also known as gushers, bubblers are small jets installed in the shallow end of your pool that shoot out streams of water, creating a bubbling and rippling effect.
Spouts
Spouts are small holes in the side of your pool that allow small, thin streams of water to spurt out. Spouts are a simple way to add some visual interest to your pool and create a more serene environment.
Grotto
Besides waterfalls, swimming pool grottos are the ultimate water feature. Imagine swimming up to a picturesque rock grotto and sitting underneath a curtain of water cascading down in front of you. It really doesn't get any better than that.
Factors to Consider When Choosing Water Features
Besides your own personal preference, there are some other factors to take into consideration when deciding on water features.
Noise
Certain features like waterfalls can make noise that can be bothersome to your neighbours. So, be sure to take this into consideration if you live in close proximity to neighbours.
Lighting
Don't forget about lighting! To make your water features stand out when the suns starts going down, you'll want adequate lighting to ensure your investment doesn't disappear into the night. Some options include feature lighting, underwater LED lights, floodlights, or pool garden lighting.
Maintenance
Pools, in general, require a bit of maintenance, but when you add water features into the mix, it creates a lot more work and upkeep that you'll need to be prepared for. However, several low maintenance options are available.
 The Size of Your Pool
The size of your pool is incredibly important when it comes to choosing water features, as you don't want to overwhelm your pool and your yard with too many bells and whistles.
If you plan on spending more time at home relaxing in your backyard, why not transform it into a space just as beautiful and relaxing as any resort or spa? With the addition of beautiful water features, you can build an oasis in your backyard that's so luxurious, you'll never want to leave. To explore your options regarding inground pool water features, contact a professional pool builder with experience in luxury designs.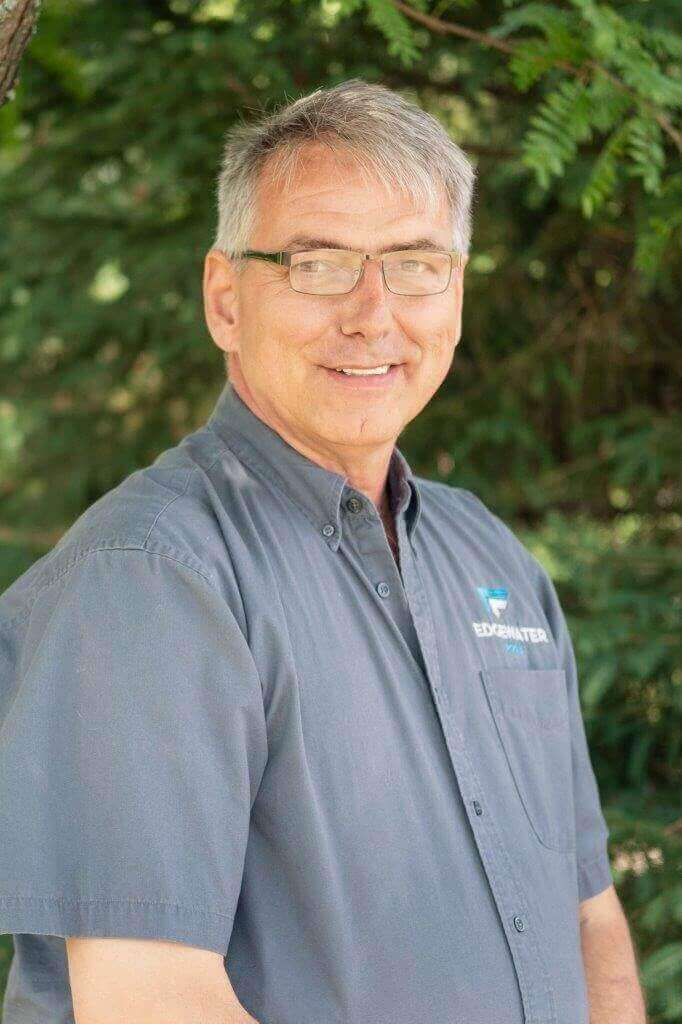 Bert Minor has been a part of the landscaping business for nearly twenty years and has gained an excellent reputation as an innovative and creative designer. In fact, several of his designs and projects have been featured in industry supplier magazines. An active and contributing member of the industry, Bert sat on various boards including the Ottawa Chapter of Landscape Ontario and the Landscape Ontario Provincial Construction Committee. Bert also contributed technical articles published in the Canadian National Landscape Association magazine. With a relentless pursuit of knowledge, Bert has attained several industry certificates in landscape design, landscape construction and with the PHTCC—Pool and Hot Tub Council Canada. Prior to joining the landscaping industry, Bert spent several years in management in the services sector primarily in a customer advocate role. His honesty and integrity and his ability to build and develop strong relationships with clients reflects that.