Back to Blog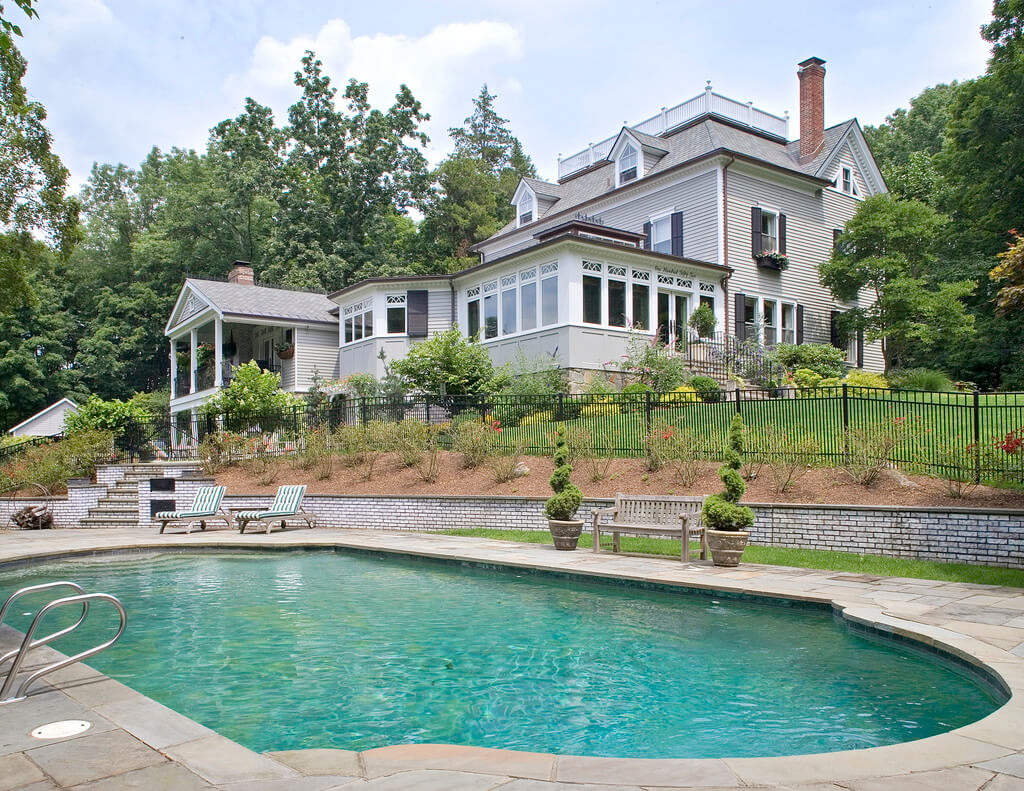 Plan Your Pool For Now And the Future With These Helpful Tips
Custom pools and landscapes can transform a backyard into an ideal outdoor living and play area. When planning your inground pool design, make sure to include everything in your vision for your pool and backyard space. Keep in mind, what you can't add now can always be added in the future. Check out the following pool features and consider how they'll fit into your custom inground pool design:
Styles that Complement Your Home
For inspiration for your pool's shape and style, consider the architectural style of your home and backyard landscape. Backyards are extensions of the home, so your pool and yard design should complement the home. That said, if you want a completely different look in your yard—i.e. a tropical escape—a transition area between the home and the pool helps prevent clashing styles. Transition areas might include steps, walkways, plants, and other gentle style changes.
Pool Materials
Pool materials come in a variety of colours and textures, making designing a pool's surface and surroundings easy. Your desired backyard style and theme should influence the materials you choose. Plaster is the traditional pool surface material, while tile and aggregates offer more creative design options—i.e. tile mosaics and glass tiles.
The pool surface should complement your landscape and/or home. For a natural landscape, consider adding a rock waterfall and natural stone pavers around your pool. To complement urban landscapes and contemporary home architecture styles, consider using glass tiles and a jet water feature.
Pool Maintenance
Pool maintenance is unavoidable; however, you can have a smooth-running pool that is energy efficient, quiet, and easy to maintain. To optimize your pool maintenance equipment, consider installing:
A variable-speed pump;
Large pipes;
Suitable skimmers; and,
Automatic sanitizers—i.e. saltwater chlorinators.
Additional Pool Features
Pool features offer additional enjoyment and can to the pool area's atmosphere. Water features and pool lighting add to the backyard design and add décor even when the pool isn't in use. For relaxation in the pool, try underwater benches or tanning ledges. You can also choose a shallow beach-style walk-in pool entrance for ease of access.
For recreation in the pool, swim up bars and nets for basketball or volleyball are fun additions. Also, hand rails and variable-speed water current systems provide aquatic exercise options. And if you have children and small pets, a swimming pool safety cover will make your pool safer when not in use.
Backyard Living
Although your budget might not let you include everything you want all at once, keep in mind how you see your backyard space once the project is finished. Accounting for future additions when designing your inground pool and backyard landscape will make it easier to include these down the road. Keep these popular backyard amenities in mind for future design:
A pool house;
An outdoor shower;
An outdoor kitchen;
A gazebo;
A dining area;
An outdoor living room;
A bar or swim-up bar;
A deck or patio;
A fire place or fire pit;
A storage shed; and,
A play area.
Make a list of everything you want for your pool and landscape and go over it with expert pool builders. The pool builders will account for your preferences in the pool design—even if some features are not part of the initial installation—making future installations easier. Pool builders who specialize in custom pools and landscaping can give you the ideal pool and backyard space that you've always wanted.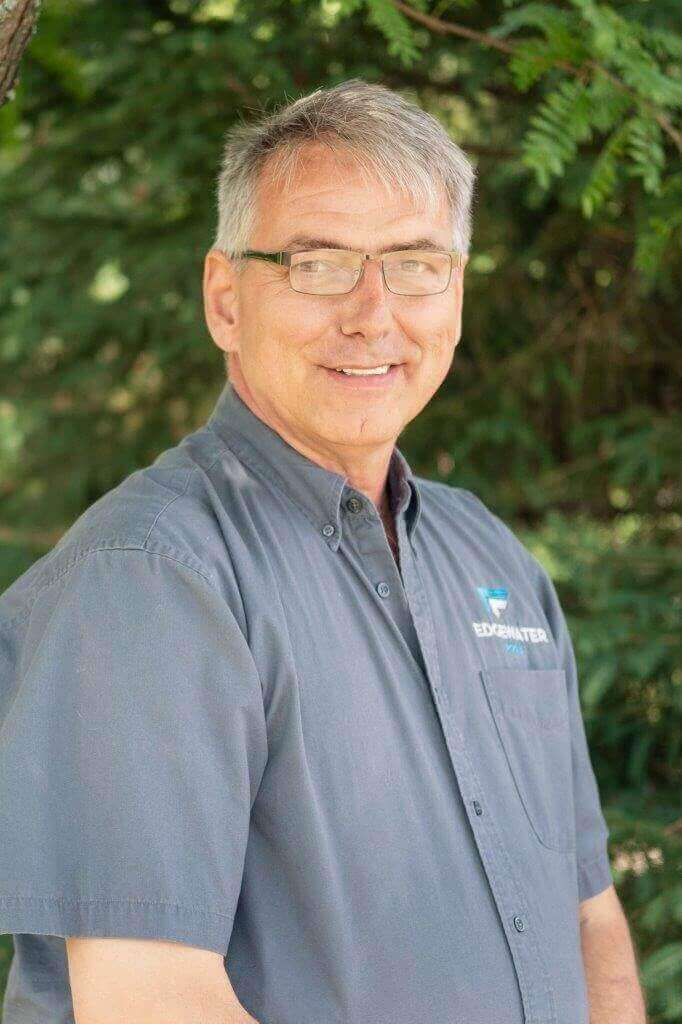 Bert Minor has been a part of the landscaping business for nearly twenty years and has gained an excellent reputation as an innovative and creative designer. In fact, several of his designs and projects have been featured in industry supplier magazines. An active and contributing member of the industry, Bert sat on various boards including the Ottawa Chapter of Landscape Ontario and the Landscape Ontario Provincial Construction Committee. Bert also contributed technical articles published in the Canadian National Landscape Association magazine. With a relentless pursuit of knowledge, Bert has attained several industry certificates in landscape design, landscape construction and with the PHTCC—Pool and Hot Tub Council Canada. Prior to joining the landscaping industry, Bert spent several years in management in the services sector primarily in a customer advocate role. His honesty and integrity and his ability to build and develop strong relationships with clients reflects that.