Back to Blog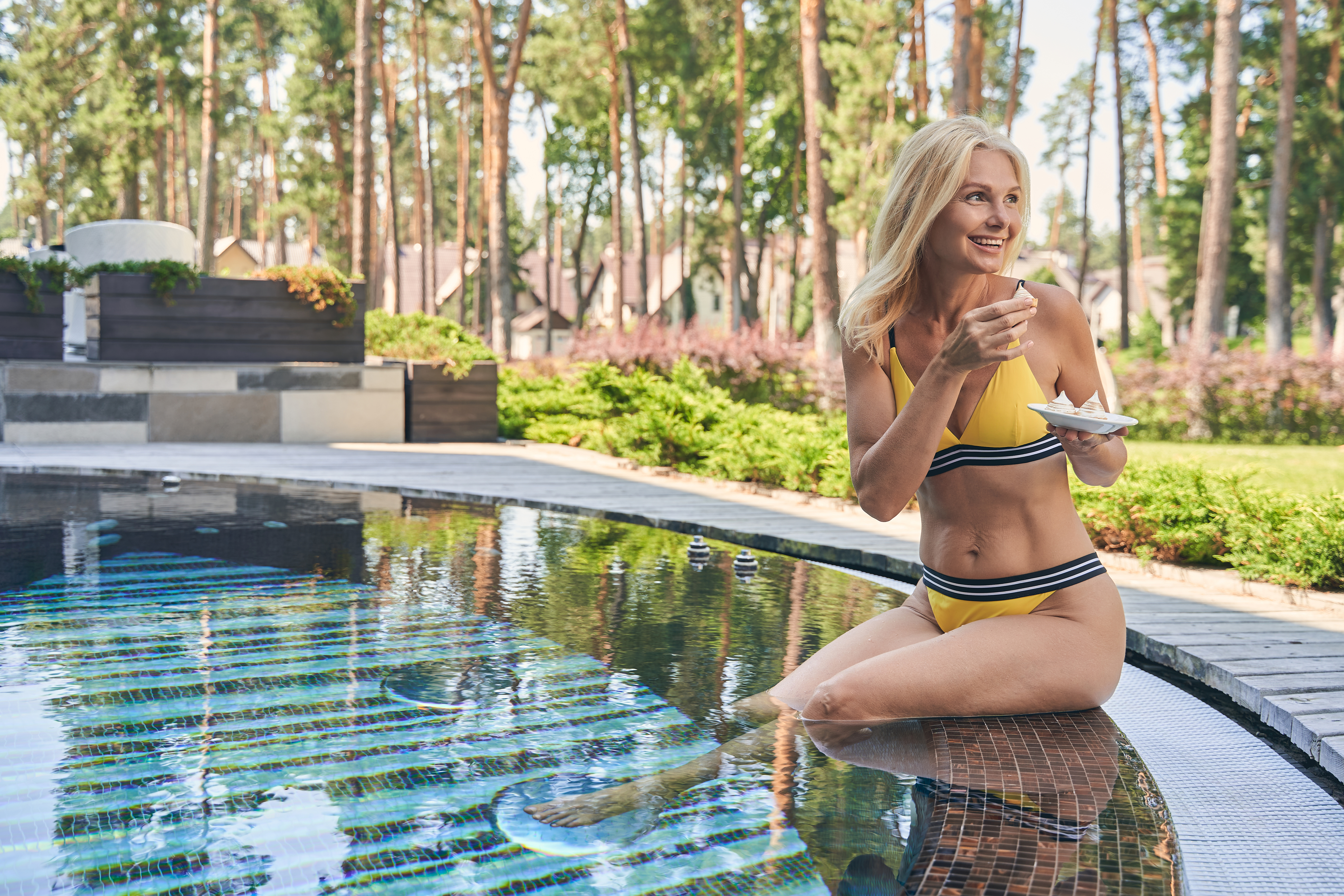 Things You Need To Know Before Calling The Contractor
There's no denying that any type of major home renovation is a huge investment — in both a time and financial sense. Adding an in-ground swimming pool to your property is right up there as a significant investment you want to consider carefully before you go ahead.
If you're thinking of getting a pool before the warmer months are upon us, there are numerous planning tips to keep in mind. Just keep on reading to ensure you've properly planned the project before you jump in and make a splash.
1. Backyard Condition
First thing's first, you need to take a good look at the condition of your backyard before getting a pool. In terms of terrain, you're looking for land that's relatively flat. If your backyard has a slope or features uneven terrain, you'll need to have it reshaped/levelled. You may also need to install a retaining wall to prevent the pool from sliding or shifting in-ground.
All of this work increases the cost of installing a pool by at least a few thousand dollars and several thousand more in severely sloped areas. To add to this, you also need to consider how far your home is from any natural bodies of water, such as a river, lake, or the ocean.
This is because of the water table in the area, as it could be too high for an in-ground pool. As a general rule, your pool needs to be a minimum of 30 meters or 100 feet from these bodies of water.
Finally, you also want to check your property for any utility lines running across it. Specifically, the backyard where you intend to dig and build your pool. You can check your home's plans which should outline if there are any gas, electrical, sewer, or water lines or pipes to consider. If you're unsure about this, your pool contractor and designer may be able to help and you should find useful information on your lot plan.
2. Pool Size
Next, it's time to think about the preferred size of your swimming pool. Of course, this is a very personal choice. Some people prefer a swimming pool that takes up most of the backyard, eliminating the need for grass/yard maintenance. While other homeowners prefer to add a swimming pool to their backyard as a feature — not the main element. Either way, it's very important to factor in all the functions you want to be included in your backyard.
You will likely spend 70% of your time outside the pool, so paying attention to those functions are critical to a successful project. You may want a BBQ area or outdoor kitchen, a sun tanning area, an eating area, or an outdoor living room. These are all things you should consider before thinking about pool size. Work with your designer to include at least the critical functions you can't live without in your project, and let that decide the size of the pool.
Your designer will also help you put a project together that meets city requirements and bylaws. Those vary if you're in the outskirts of the city, but are universal if you're within the Ottawa city limits.
3. Choosing the Right Contractor
Your next step is to find the best pool contractor for the job. Not only will they help with planning a pool with safety and functionality in mind. They will oversee the entire project from start to finish to ensure everything goes off without a hitch.
The right contractor is absolutely key to the success of your project (and how much money you end up spending, too!). Here's what to look for in a reliable pool contractor:
Consider their experience and the previous work they've completed
Always check that a contractor is insured, bonded, and offers worker's compensation! If a contractor doesn't pay WSIB fees and someone gets hurt on your property, you could be sued for damages.
Make sure they're willing to visit you at home to discuss the project and your needs and work with you to design your space to meet your needs.
Ask about contracting and sub-contracting and the partners they work with.
Ask for references and don't be shy to contact these homeowners for an honest opinion on their workmanship
Don't settle for the very first contractor you come across. Take some time and consider at least three different contractor quotes. Never settle for a contractor that asks for a full, upfront payment — this is not customary or professional.
4. Pool Building Timeline
Another crucial consideration is the timeline of your pool build and how much time you're prepared to set aside for the task. It's no secret that most home renovations are disruptive for a good period of time — sometimes months on end.
You want to bear in mind that installing a pool on your property could take weeks, especially because it's an outdoor renovation and Mother Nature does not always "play ball". You can expect the project to take anywhere from 3-12 weeks — and it's always best to overestimate the timeline, rather than underestimate it.
Building an in-ground pool is also a messy task due to all the digging and any ground excavation work. So be prepared for a bit of dirt, mud, and sand around your yard (and inside your home if you have pets or young children!).
5. Ongoing Costs of Having a Pool
So, what does it really cost to maintain a pool over the long term? This is the type of home addition that will cost you money, even after completing construction. Some of the most common types of long term costs include:
Pool chemicals — this could cost you anywhere from $50-$100 per month (depending on pool size and your climate)
In-season and out-of-season opening/closing. You can DIY this job, but if you want to hire a professional to prepare your pool for you each season, this could cost at least a few hundred dollars. Closing your pool is critical. If all the lines are not completely blown out and water stays in the pipes, the pipes could burst over the cold winter months. Pool service is highly recommended!
Pool equipment — pool pumps, cleaners, and their parts might need replacing over time
Pool utilities — during the in-season, your utility bills will increase as you'll use additional energy to power your pool pump and cleaner
Honourable Mentions
While these are the most relevant considerations to keep in mind before you break ground for a swimming pool, here are a few other honourable mentions:
The safety of your swimming pool — especially important if you have young children and pets. You'll need to install safety measures such as fencing, water alarms, safety covers, etc.
Pool insurance — generally, your homeowner's insurance should offer coverage for swimming pools. But bear in mind that adding your swimming pool to your insurance will raise the monthly premium
Looking for More Pool Planning Tips and Expertise?
With Edgewater Pools you have a reliable group of seasoned experts on your side. We offer a plethora of planning tips, advice, and knowledge when it comes to designing and building the perfect swimming pool.
We offer custom pool design, landscaping, luxury spa design, installation, and more. To learn more about how we can bring your dream backyard to life, call us to book a consultation today.