Back to Blog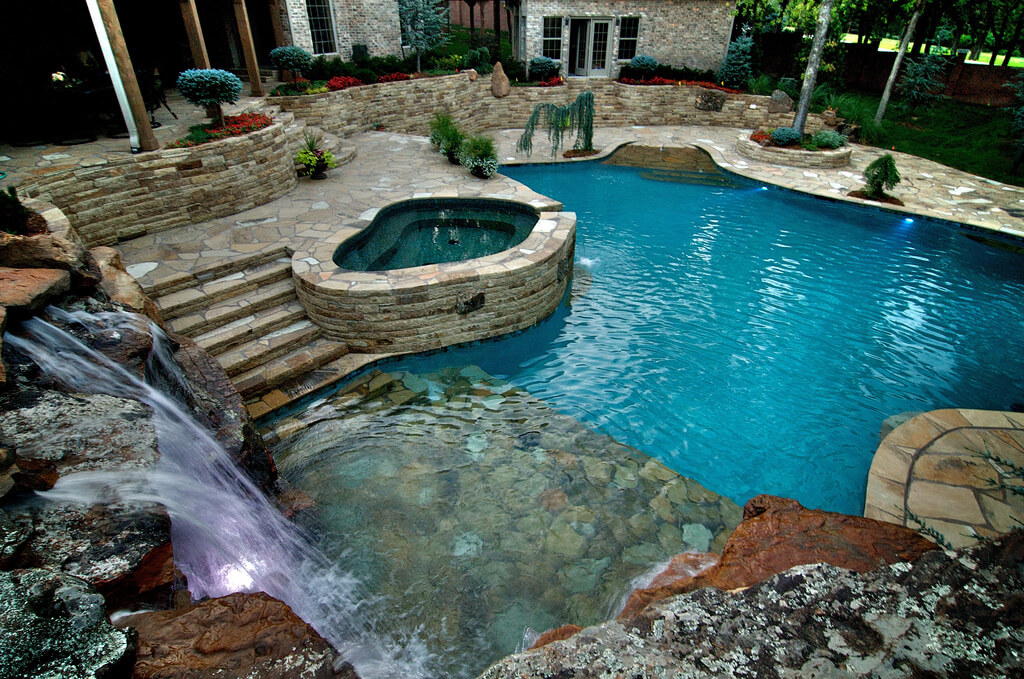 How A Custom Pool and Spa Can Improve Your Home, Health, And Backyard Enjoyment
There are many advantages to installing a custom pool and spa in your backyard. They can be custom-designed to meet your backyard and personal needs. As well, custom pools and spas enhance the time you spend in your backyard and give you a sanctuary away from the daily grind. You can have a place to relax and enjoy time with family and friends. And if you ever decide to sell your home, a beautiful custom designed pool and spa will certainly impress prospective buyers.
Enjoy Your Own Backyard Oasis
Imagine coming home from work on a hot summer day. You change into your swimwear, and step into your own backyard oasis where you can dive into refreshing water and float around for a while. The stresses of your day will quickly disappear as you enjoy the peace and relaxation of your custom pool and spa. Having a relaxing escape to unwind in after a stressful day can improve your mood and your health, reducing the negative effects of stress in your life.
Improve Your Health
Reducing the negative effects of stress in your life is one of the many health benefits to having a custom pool and spa in your backyard. Hydrotherapy from spas allows for complete relaxation. They improve blood circulation, and can help reduce a number of physical and mental health problems, including:
Hypertension (high blood pressure),
Heart disease,
Insomnia,
Anxiety,
Depression,
Joint and muscle pain, and
Arthritis.
Aquatic exercises in pools can also boost your physical and mental health. Swimming and water aerobics are excellent forms of exercise and are especially helpful for those who have any physical pains. Water exercises are low-impact compared to land exercises, so they won't hurt your bones and joints. And the buoyancy of water also provides resistance which helps build and tone muscles while strengthening bones. Exercising on a regular basis—i.e. after a long day at work—can also reduce stress and boost your mood and confidence.
Entertain Family and Guests
If you enjoy hosting dinner parties and BBQs, a custom pool and spa can turn a regular BBQ into a fun pool party. Pools and spas are great for guests of all ages. And if you have kids, you can enjoy quality time with them in the pool all summer long.
Boost Curb Appeal
A well-designed custom pool and spa can impress prospective buyers if you ever decide to sell your home. Pools are often considered a luxury for home buyers, so your pool and spa can certainly increase your home's value.
Consider a custom pool and spa for your backyard this summer. You, your family, and your friends can enjoy the many benefits of swimming and using a spa. And the best part is, your spa can be used year-round, so you can continue gaining the health benefits of hydrotherapy even when it's cold out.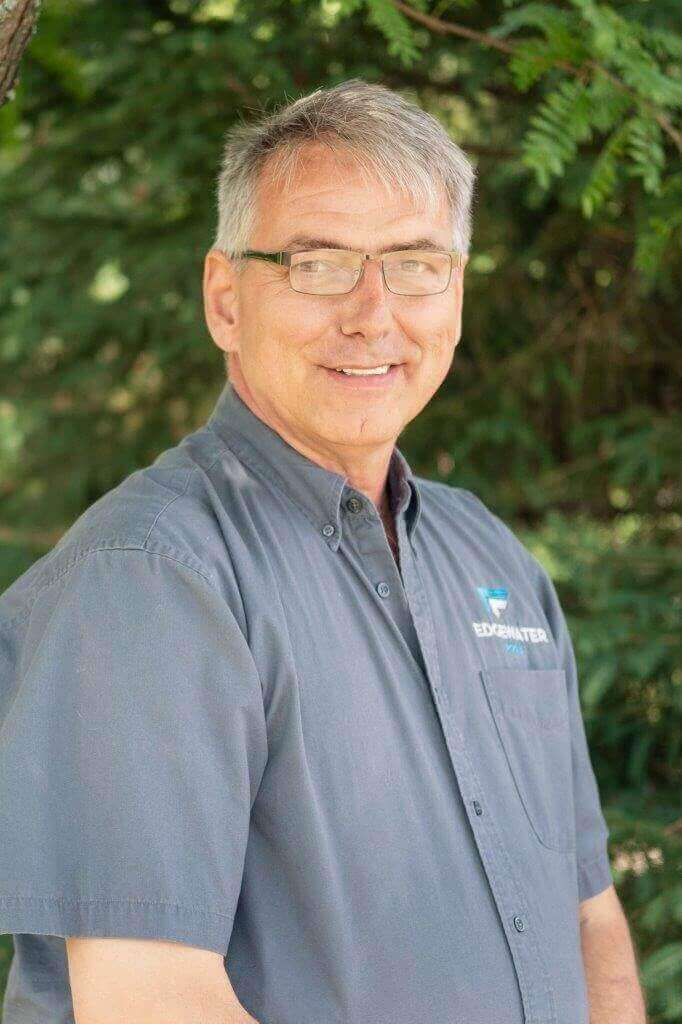 Bert Minor has been a part of the landscaping business for nearly twenty years and has gained an excellent reputation as an innovative and creative designer. In fact, several of his designs and projects have been featured in industry supplier magazines. An active and contributing member of the industry, Bert sat on various boards including the Ottawa Chapter of Landscape Ontario and the Landscape Ontario Provincial Construction Committee. Bert also contributed technical articles published in the Canadian National Landscape Association magazine. With a relentless pursuit of knowledge, Bert has attained several industry certificates in landscape design, landscape construction and with the PHTCC—Pool and Hot Tub Council Canada. Prior to joining the landscaping industry, Bert spent several years in management in the services sector primarily in a customer advocate role. His honesty and integrity and his ability to build and develop strong relationships with clients reflects that.